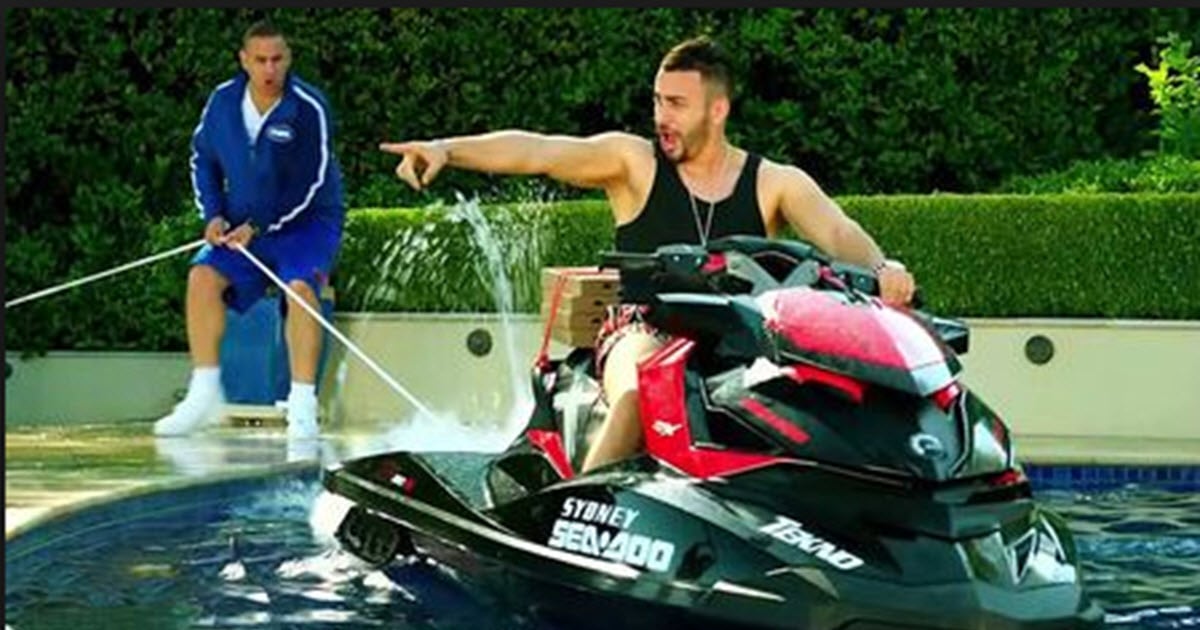 Before airing, Here Come the Habibs was bashed over and over for being "racist".
A petition was created, calling on Channel 9 to pull the show out because it would perpetuate stereotypes and create a divide in the community. The creators, Rob Shehadie and Tahir Bilgic, insisted that people had misinterpreted what the show would be about.
I decided to reserve judgement until seeing it for myself. Well, tonight, the first episode aired on Channel 9 and wow. What a ride that was!
Watch the trailer here. Post continues below. 
Let's get the characters out of the way. The Habibs are a "typical" Lebanese family. The father builds carports, the mother feeds the neighbours, the daughter takes selfies constantly and the brothers are… well, bros. The family is loud, inappropriate and oblivious. The neighbours, the O'Brians or O'Malleys or something are a "typical" non-Lebanese family who are terrified of the potential of their neighbours to be criminals and equally terrified of offending them. The family is loud, inappropriate and oblivious.
I know I know, but hold on. It's not horrible.
The show opens with the Habibs moving into an affluent suburb. Of course, they cause a bit of a ruckus as they settle into their new castle. The neighbours pretty much decide that they're criminal thugs and are unhappy – blah blah blah who cares about the storyline here — it's mostly irrelevant. This is a comedy and we're supposed to be focused on the shenanigans.
It didn't take me long to make up my opinion.