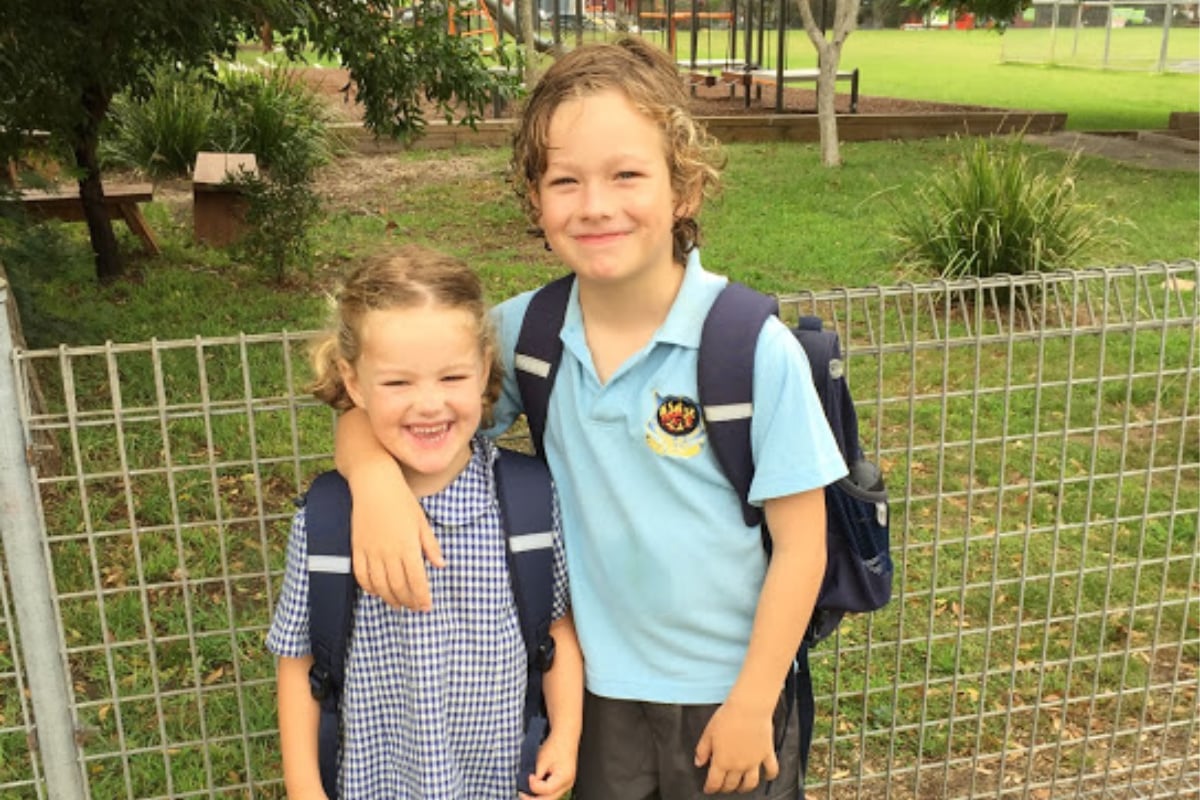 Each January I like to leave the purchase of new school shoes until the last minute.
Not only because it's a fairly tricky task to get my children's sandy feet into a sock and a leather lace-up shoe, but also because it's a big red flag in their world. New school shoes = a new school year.
Cue all the questions and concerns.
'My shoes hurt! Do I have to wear them?'
'What if I get the cranky teacher?'
'Will I be in the same class as my friends?'
And my favourite…
'I've forgotten how to write!'
For kids, the new school year throws up a lot of unknowns. In their world, this uncertainty is uncomfortable. Kids crave stability, routine and familiarity. All this upheaval leads to what we call (in my house) 'squirmy tummies'.
This is what I've discovered to be helpful to settle down their new school year butterflies in their tummies.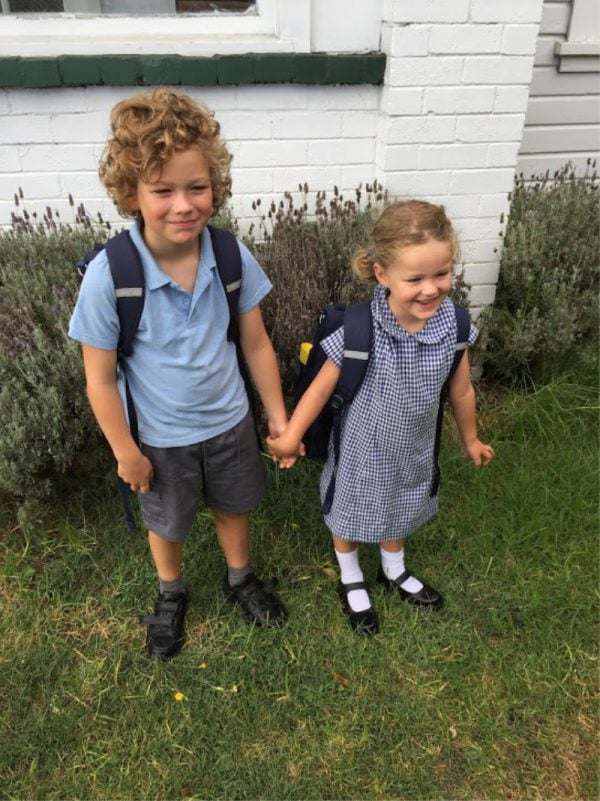 Talk about it.
There's no point pretending that the school holidays will go on forever. I like to give the children a weekly countdown so that they understand exactly when school will go back, and can mentally prepare for it.
I try to spend quality time with the kids one-on-one, when I can arrange care for the other one, so that they feel extra secure and confident to face the new year.
Bring back the sleep schedule.
We are pretty relaxed about bedtimes in the school holidays. In the weeks leading up to the new school year however, I try to get the children back into some semblance of a sleep schedule.
They're normally pretty tired from all the swimming and park visits, so this doesn't tend to be too difficult.
Blackout curtains help reduce the questions around why they have to go to bed when the sun is still up.
Plan after-school fun.
It's a good idea to give them something to look forward to about the new school year.
I like to let the kids know in advance about the fun activities we will be doing after school. Like swimming at the pool. Play dates. Even grocery shopping.