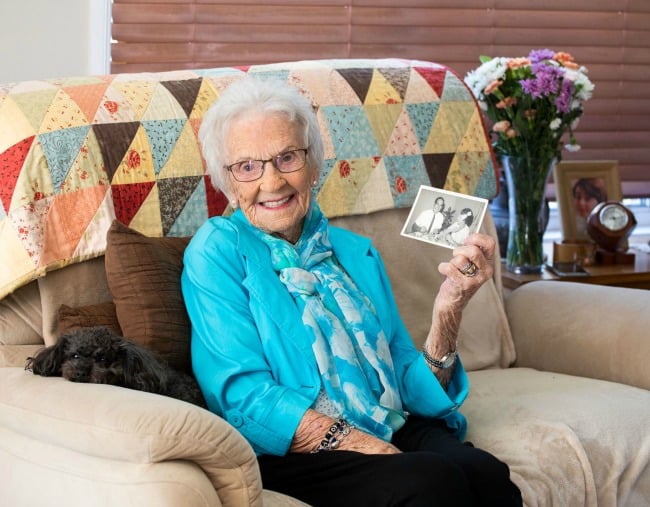 Staying in your own home need not be a daunting prospect. Beatrice Adamson, who celebrated her 100th birthday with a huge celebration in February, is proof of that.
Spirited, with a great sense of humour, Beatrice still lives happily in her own home. She enjoys conversation with her friendly neighbours, reading, housework and well-deserved sleep. Beatrice is still active and mobile, insisting "my legs can run around like a racehorse with my walker."
With eldest daughter, Greer Thompson, just around the corner and other family and friends close by, Beatrice feels very well supported. "I've got the best family in the world. I'm a very lucky lady," she tells Mamamia.
Beatrice is also visited by staff from Anglicare Southern Queensland's Help at Home Services, who provide companionship while helping her with showering and housework.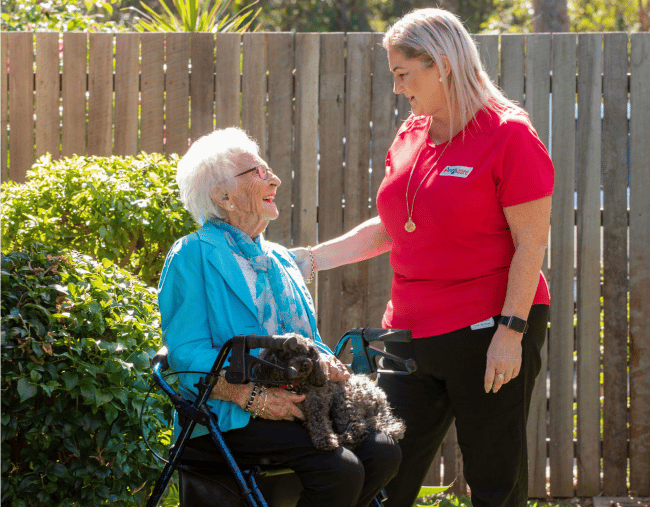 "They're all such lovely people. With the care I get from my family and Anglicare, I'm as happy as a queen," she says.
The support and connection offered to her mum is a source of comfort for Greer.
"It also allows me to spend more quality time with mum, which is what I value most," she tells me.
Greer and Beatrice enjoy weekly picnics, shopping trips, outings to shows and people-watching over cups of coffee.
Born on February 2nd, 1918 in Fairlie, New Zealand, Beatrice has lived in Southern Queensland since the 1970s. Her earliest memories are of her happy childhood in New Zealand.