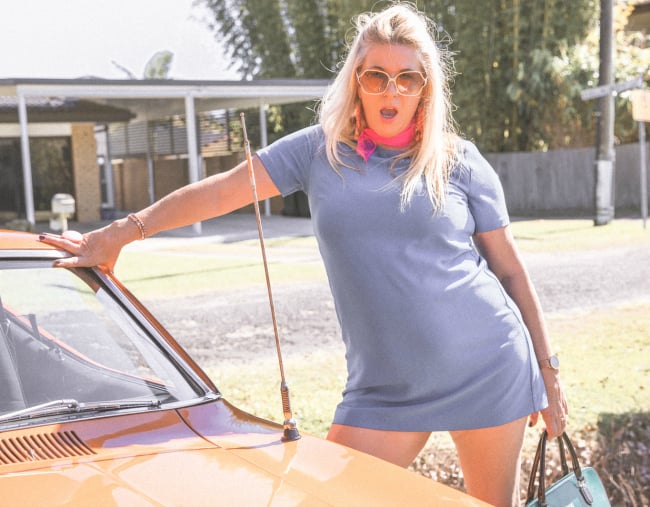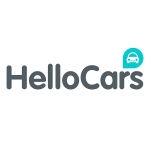 Buying a secondhand car can be much like walking into a nightclub and trying to find a good authentic down-to-earth loving life partner. It's impossible to tell who is the real deal in the seedy glow of the dance floor. Take that metaphor to online dating, and it's just as tricky – are they who the say they are? Do they look anything like their artfully picked, strategically lit profile pic? Will I get a damn good deal?
It's so stressful I've been known to sell my car for way less than it's worth just to circumvent the humiliation of being beaten down by a dude with a moustache trying to convince me my car's worth nothing. In the end, after I've been 'worked over', it's me who feels like nothing. Let's face it. I know nothing about cars. And they know it. That's what makes you so vulnerable the minute you want to buy or sell.
But those days are over. HelloCars is Australia's first online dealership that takes the hassle out of buying or selling a car by offering a transparent online experience.
It's like Tinder, but for used cars… instead of used blokes. And there's just SO many to choose from – right from the comfort of your lounge room, or snuggled up in bed. But unlike online dating, you get exactly what you see. No catfishing here, folks.
And there's absolutely no haggling. I find the buying and selling thing awkward because there's always this 'fake' price – that's the one chalked on the windscreen, and somehow you have to haggle your way to the 'best' price. It's a confidence game, and if you know what you are talking about then you'll get a good deal. If like me you don't have a clue, you walk away paying the 'fake' price knowing you just got ripped off but still without a clue about how much you should have paid.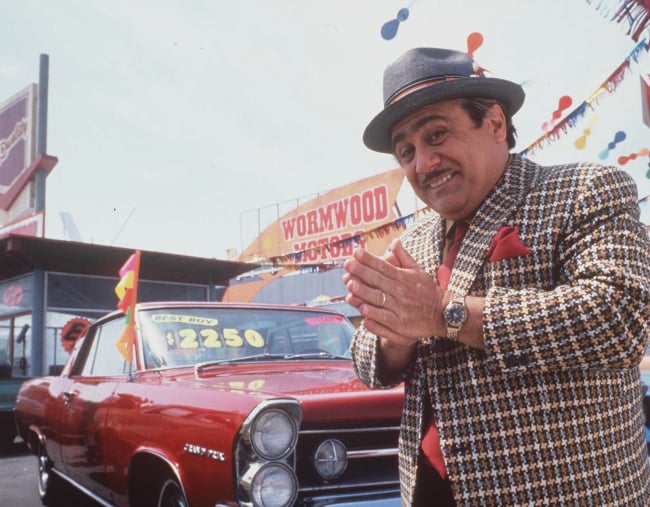 There was a time when you were buying or selling a secondhand car you had to 'take a man' with you. I've done it. I don't even think the man I took knew how to pop the bonnet. He didn't have a certificate in auto-mechanics, he just had a penis, and for some reason that was supposed to protect me from being swindled.
I have done this so many times I have lost confidence in my ability to know whether I am making a good decision. It's humiliating and I won't do that anymore. As a feminist I absolutely resent the idea that I need a man to protect my financial integrity. With HelloCars you can claim back your power not just behind the wheel but buying and selling your wheels.
If you are selling you get an instant online quote backed by a $50 Price Promise, which means if the offer for your car is less than quoted you get a $50 Woolworths gift card - regardless of whether or not they end up buying your car. How good is that?
There's a free inspection anywhere in the Sydney-metro area, and you're not obliged to sell. HelloCars gives you the best price upfront with 48 hours to think it over. No haggling.
And the offer you get will be at least $1000 more than a dealer. If you accept the offer they come and pick up your car, anywhere in the Sydney metro area and transfer the money the same day!
The process is online and so the 'I'm a big man and you are a stupid girl' aspect of selling your car is removed...and you don't need to leave the house. I mean, who has the time or the mental space to trudge around car dealerships? And how are you going to do it? You've already sold your car.
If you're buying, this is how it works: You see a car online that you like. You place a fully refundable deposit online and you have 'baggsed' the vehicle. Yep, technically it's off market until you finalise. And even that process is more straightforward with HelloCars. They will help finalise your finance, payment, registration, insurance and delivery!
When this is sorted your car is delivered directly to your driveway – free of charge. It's like Christmas! No begging for favours to be driven to a dealership to get your car - your car just turns up. Your HelloCars vehicle also comes with at least three months of warranty and 12 months of complimentary NRMA roadside assist. And just to make sure you're not getting a lemon, HelloCars is extra picky with the quality and age of the vehicles they buy, so many have manufacturer warranty as well.
Then you have seven days (up to 500km) to test drive your car to work out whether you two are soulmates. I am six foot tall, if I got a car home and found that I couldn't get my legs in that would be a problem. HelloCars lets me return the car in those first seven days no questions asked! I don't even have to show proof of height! 100 percent refund. It's the Happiness Guarantee. Wow, they should think about offering that on Tinder.
Looking for the new love of your life? Then say GoodbyeCarDealerships and HelloCars.
This content was created with thanks to our brand partner HelloCars.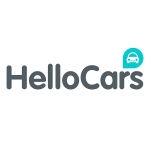 HelloCars.com.au is Australia's first online-only used car dealer which gives Australians a safer, more convenient and better-value way to buy and sell used cars, without the hassle. By operating online without the fancy showroom or pushy sales team, HelloCars.com.au can put more money in your pocket whether you're buying or selling a used car.