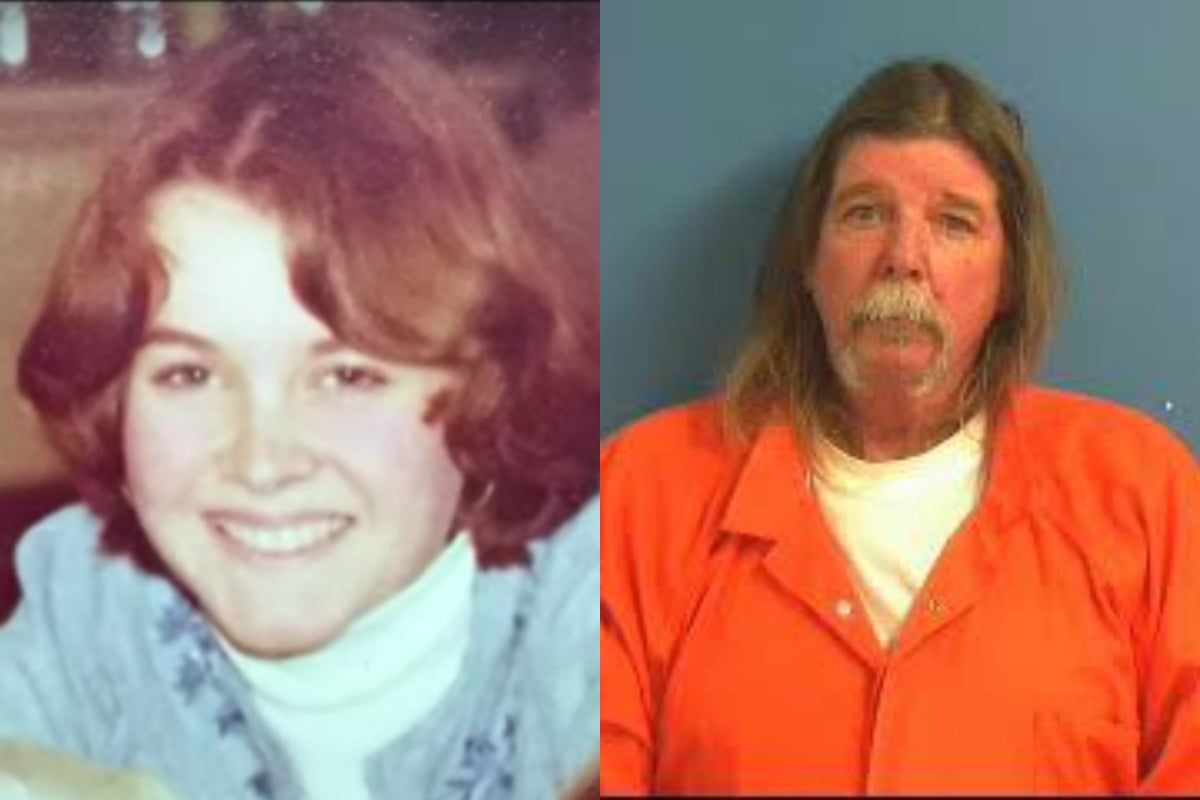 Helene Pruszynski was a 21-year-old college student doing an internship at a Denver radio station when she was abducted, raped and stabbed to death. Forty years later, a man has been arrested over her murder – and it could be partly due to one of the listeners of The Murder Squad podcast.
Pruszynski was from Hamilton, Massachusetts, but was staying with her aunt and uncle in Colorado at the time of her death in January 1980. Each day, the aspiring journalist would walk six blocks from her aunt and uncle's house to a bus stop, then catch the bus to radio station KHOW-AM.
On January 16, Pruszynski finished for the day at the radio station and headed home on the bus. She got off at the bus stop, but never arrived at her aunt and uncle's house. At 10.30 that night, her aunt called the police.
Watch: Top five crime documentaries. Post continues below.
The following day, a passerby saw Pruszynski's body in a field. Her hands were bound and she had been raped and stabbed in the back nine times.
Police worked tirelessly on the case. They took semen samples from Pruszynski's coat, but were unable to make any matches. They came up with a sketch of a suspect, made after putting a witness under hypnosis. But no one was charged over the killing.
Back home in Massachusetts, Pruszynski's parents, her brother Chet and her sister Janet Johnson were devastated. Johnson had given birth to a son just a year earlier, and she explained recently that the family carried on for the sake of the young boy.
"I think that gave us a focus, you know?" she told 9News in Colorado. "I think without that our life just would have been in shambles."
But none of them would ever get over it.
"That emptiness in our hearts stayed forever," she added.
Pruszynski's friends were also devastated.
"Helene was just such a piece of heaven," Kimberly Obremski, who was in a high school singing group with Pruszynski, told The Salem News. "She was such an All-American, intelligent, caring individual. That's what makes it even harder. She had her whole future ahead of her."
Over the years, police kept revisiting the case. In 1998, they used advancements in technology to create a DNA profile from the semen samples. Still, no arrest was made.
Obremski and some other old school friends were determined that Pruszysnki shouldn't be forgotten. In 2006, a group of them flew from Massachusetts to Colorado to retrace her final steps.