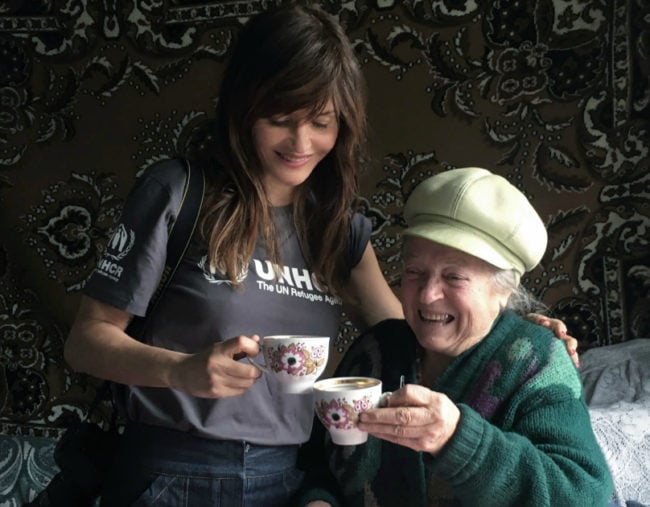 I'm on a train slowly making its way through the Ukrainian countryside on a bleak, grey day. But my mind is still racing after my time spent with the Babushkas, or "Grandparents",  in the conflict-affected area in the east.
I'm travelling once again with UNHCR, the UN Refugee Agency, this time to meet and photograph vulnerable, elderly people left homeless when fighting destroyed their houses.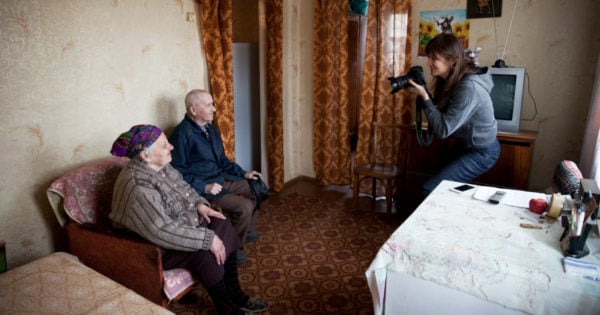 This whole trip is incredibly poignant for me, as my own grandmother celebrates her 100th birthday in July this year. Old people can be so easily forgotten and neglected, especially during emergency situations. My mission is to remind the world that these resilient old men and women urgently need and deserve our help to rebuild their homes.
Ukraine dominated our TV screens a couple of years ago after conflict forced people to flee their homes in Crimea and eastern Ukraine.
Since the violent fighting, more than 10,000 people have been killed and more than two million have been displaced within the country and abroad. Most are vulnerable people such as children, people with disabilities and many older people.
Life was tough here already, as it is one of the poorer nations in our European family. The elderly were surviving on pensions of around $40-50 dollars per month. When the conflict started in the regions of Luhansk and Donetsk, these pensions were suspended, ­leaving the already vulnerable destitute and unable to make ends meet.