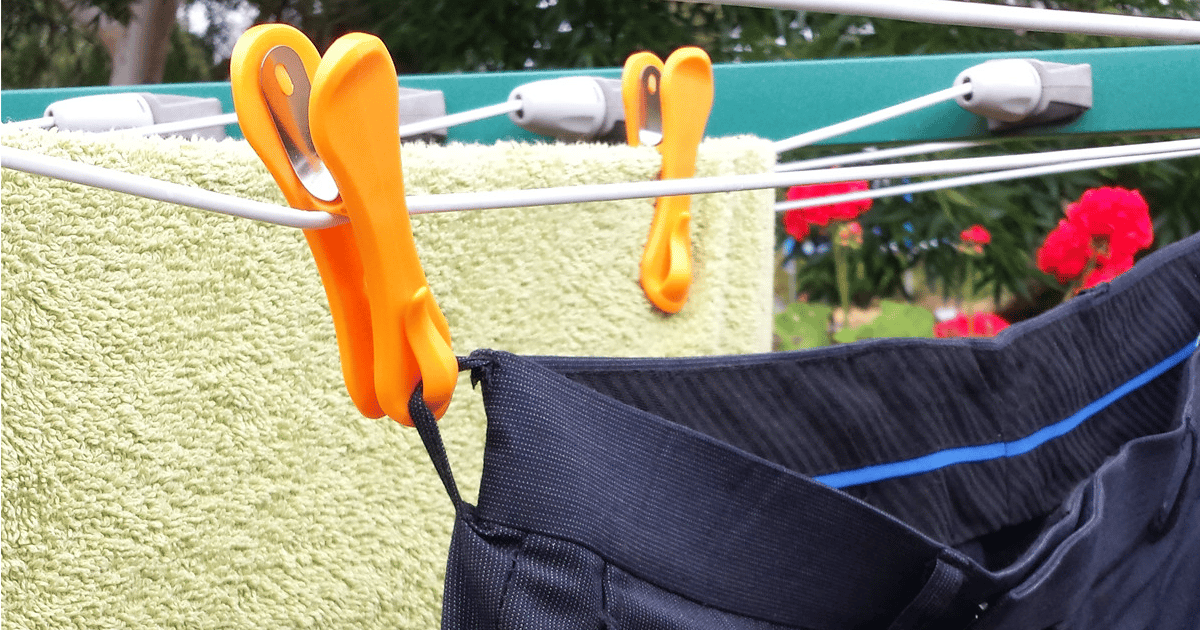 Please note: No, this post is not sponsored whatsoever. We just really freakin' like the idea of never ironing again.
It's a washing peg that perfectly hangs even the trickiest clothing items – even underwear.
The concept of Hegs was pitched by Scott Boocock to the Shark Tank panel last year, and was scooped up by Red Balloon founder, Naomi Simson, with a cool $380k deal.
After working for years to perfect his nifty product, Boocock told SmartCompany his time on the Channel 10 program was an "amazing experience". Having patented his Hegs in late 2012, the now successful entrepreneur says appearing on the show taught him more about his own business than he ever thought possible.
"I've learnt more about running a business, what areas we need to focus on and what not to focus on… Their questions were based around scalability and growth. I have plans to take it global with international trademarks and patents but they taught me how to go back to basics."
As for Simson, Boocock says his new mentor's help and wisdom is priceless.
"It's very exciting for us. Naomi's contact base is really important. Hegs is a product at the end of the day and we will need that contact base for PR and marketing."
If you're desperate to retire your iron forever, you'll likely spot Hegs in your local supermarket soon – they already have a home on Foodland, IGA and Foodworks shelves, and are set to hit Woolworths on July 6. While they are a little more costly than the average set of pegs (18 Hegs will set you back $6.00) Boocock promises they're worth the extra coin.
"I LOVE ironing" and ten other things women never say (post continues after video).
Production of the bright orange plastic has, so far, been in Australia alone – but Boocock is confident his creation will soon sweep the globe.
"Hegs are being exhibited in Chicago this week at one of the US's largest trade shows … and we've locked in Taiwan, Singapore and Malaysia. We've signed deals in England, Ireland and Scotland with Aldi. We have around 17 countries looking at distribution at the moment."
Wow. Who knew a little peg could wind up being something so big?
Would you splash some cash on a Heg?