They say that truth is often stranger than fiction. That's certainly the case for Hedy Lamarr.
By the time she was 18 years old, the Austrian born actress had appeared naked and simulating orgasm in Ecstasy, a scandalous film personally denounced by the Pope.
That's before she escaped from her Austrian arms dealer first husband who supplied weapons to both Mussolini and Hitler and met Hollywood heavyweight Louis B. Mayer who gave her a seven year acting contract for Hollywood.
But the risque, glamorous and exotic reputation of Lamarr, who Mayer dubbed "The most beautiful woman in the world" is just one side. It's arguably not even the most interesting.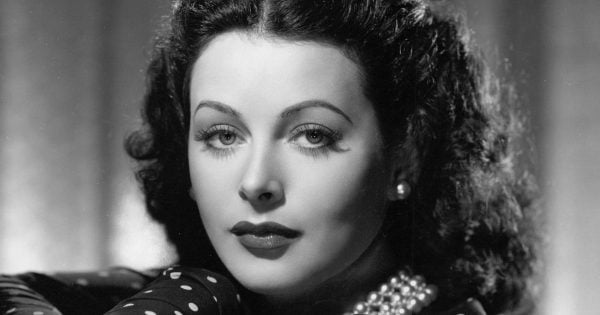 Yes, Hedy Lamarr was a successful actress in the '40s and 50s starring alongside some of Hollywood's biggest leading men, but it was her other contribution that continues to have a long lasting impact on us today - An invention that contributed to the early creations of bluetooth and WiFi technology.
In fact, arguably you wouldn't be able to read this right now if it wasn't for her.
Not widely known until recently, Lamarr's 'second life' as a clever and innovative inventor is now the subject of a new Susan Sarandon co-produced documentary Bombshell: The Hedy Lamarr Story.
Born Hedwig Eva Maria Kiesler in 1914 in Vienna, Austria-Hungary, Lamarr was discovered by producer Max Reinhardt in the late 1920s and worked in the film industry first as a script girl and then an actress.
In 1933 at just 18 years old, she starred in Gustav Machaty's Ecstacy, playing a neglected young wife who on her wedding night finds out that her older husband is not interested in sex runs away and finds a new lover. The "art film" was considered a scandal in Europe, even being personally condemned by the Pope due to her appearance skinny dipping, riding naked on a horse and later enacting an orgasm, the first female actress to do so in a non-pornographic film.
Banned in the US for being "dangerously indecent", it was a role that not only haunted Lamarr but was also not done willingly. Keen for the job, the 18 year old reportedly signed the contract without reading it.
When the director asked her to disrobe for the outdoor scene, she threatened to quit but was told that if she didn't do it, she would have to cover the costs of all the scenes already filmed. He placated her by by saying they would use "long shots" and therefore not able to see anything up close. It was a lie.
As she sat next to the director at the preview in Prague, she saw the close-ups that had been included thanks to a telephoto lenses. She left the cinema in tears, concerned about her parents would react and that she had already ruined what was a budding career.
Turning to stage for the next few years, Lamarr earned some diehard fans who would try to meet her backstage. One of these was Friedrich Mandl, who's keenness to get to know her boarded on obsessive.
An Austrian military arms merchant, the 33 year old was said to be the third-richest man in Austria. His soon to be wife was just 18.
Listen: There's a revolution happening in Hollywood right now. Post continues after audio.

In her autobiography Ecstasy and Me, Lamarr would describe her first husband as "extremely controlling" who kept her a 'virtual prisoner' in their castle home.
Despite having a Jewish father, Mandl sold munitions to Italian facist dictator Mussolini and also had ties to Germany's Nazi government. Lamarr claimed both Mussolini and Hitler came to extravagant parties at their home and that she also accompanied her husband to business meetings where he met with scientists and others involved in military technology. It was here that her interest and talent in science and technology started.
When their marriage became unbearable - Mandl treated Lamarr much as he did his other 'possesions', she decided to run away. In her autobiography, she claimed she dressed up as a maid and fled to Paris but other accounts suggest she persuaded her husband to let her wear all the jewellery she owned and simply disappeared afterwards.
She ended up in London, where she managed to secure a meeting with Metro Goldwyn Myer boss Louis B Mayer. She ended up on the same ship back to the United States with him where she signed a contract and agreed to change her name to distance herself from the Ecstasy scandal, becoming Hedy Lamarr after a previous starlet Barbara La Marr who died in 1926.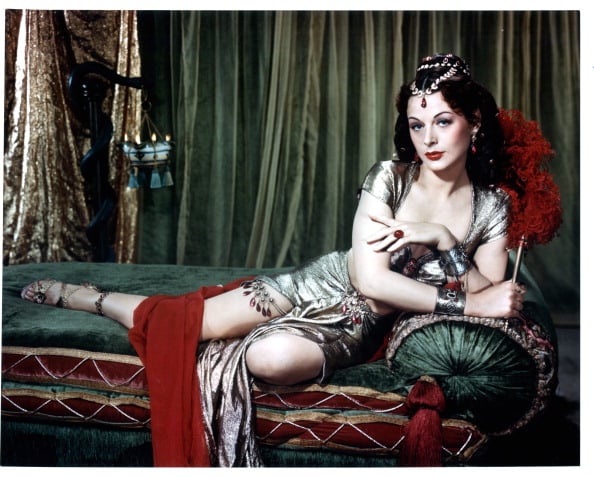 A film called Algiers shot her into instant stardom and she went on to star in films alongside Clark Gable, Spencer Tracey and James Stewart, including 1949's highest grossing film Samson and Delilah.
Disney's cartoon Snow White was reportedly also modelled on her likeness.
Sometimes calling her head-turning looks a 'curse', Lamar's roles were frequently unchallenging with few lines. In her frustration and boredom, she took to inventing, installing a drafting table in her house.
It was during the Second World War, that Lamarr's tinkering turned into something significant.
According to Hedy's Folly: The Life and Breakthrough Inventions of Hedy Lamarr, the Most Beautiful Woman in the World author Richard Rhodes, Lamarr was desperate to help in the war effort beyond selling war bonds as many Hollywood actors and actresses did.
"She was keenly aware of the coming war. She was glued to the newspaper, reading the stories. ... When German submarines began torpedoing passenger liners, she felt at that point, 'I've got to invent something that will put a stop to that'," he told NPR in 2011.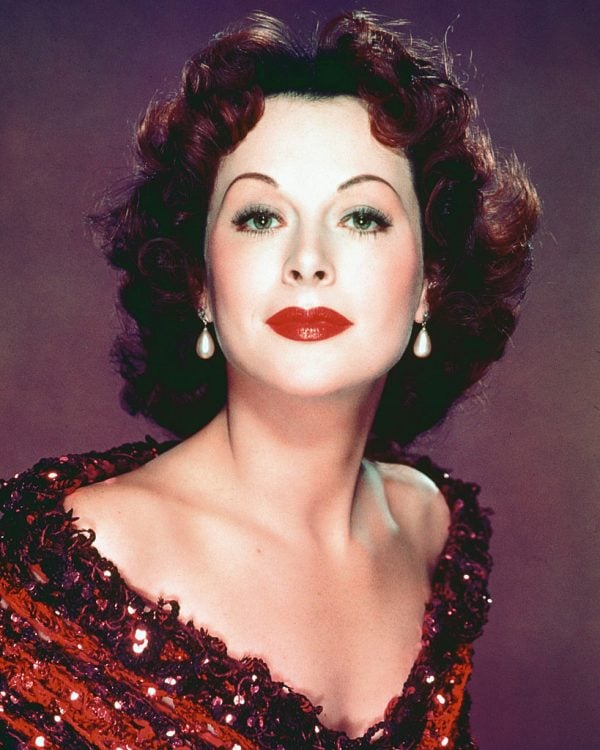 She was inspired by the remote control on her radio, a device which had only very recently become a mainstay in American homes. She came up with the idea of a radio-guided torpedo, but knew that radio signals could be jammed by the enemy. So she came up with the idea of making a radio signal that would hop around from radio frequency to radio frequency, making it harder to jam.
Along with her co-inventor composer George Anthiel, Lamarr figured out how to create this "frequency-hopping spread-spectrum" system using the player piano.
Both the sender and the receiver know the pattern, so they can keep reconnecting should their signal be interrupted, making it much more secure than any existing systems.
It was the earliest form of spread-spectrum systems that are today found in most digital devices that communicate wirelessly, making it an early precursor to Bluetooth and WiFi.
The duo received a patent for their "Secret Communication System" in 1942 and gave it - free of charge - to the US Navy.
What did they do? Filed it away somewhere until 1962, when the army finally recognised the use and signficance of the pair's invention. The U.S Army used it in military ships against a Cuban blockade. By then, other inventors had cottoned on to the potential of frequency hopping.
"She was simply lost in the noise," Rhodes said.
Lamarr's involvement in the technology remained relatively unknown until more than 50 years after their invention, when the pair were honoured with an Electronic Frontier Foundation award.
In 2014, she was finally inducted into the National Inventors Hall of Fame, the year she would have turned 100.
Unfortunately, Lamarr had died in 2000 a recluse with many unaware of the impact she'd had on modern life.
Lamarr remained unmarried for last 35 years of her life after divorcing her sixth husband in 1965, increasingly limiting her socialising to the telephone. In an effort to retain her infamous looks, Lamarr turned to plastic surgery but it failed to have the desired effect.
Here's hoping now her legacy will be far more than just a pretty face.