They say that truth is often stranger than fiction. That's certainly the case for Hedy Lamarr.
By the time she was 18 years old, the Austrian born actress had appeared naked and simulating orgasm in Ecstasy, a scandalous film personally denounced by the Pope.
That's before she escaped from her Austrian arms dealer first husband who supplied weapons to both Mussolini and Hitler and met Hollywood heavyweight Louis B. Mayer who gave her a seven year acting contract for Hollywood.
But the risque, glamorous and exotic reputation of Lamarr, who Mayer dubbed "The most beautiful woman in the world" is just one side. It's arguably not even the most interesting.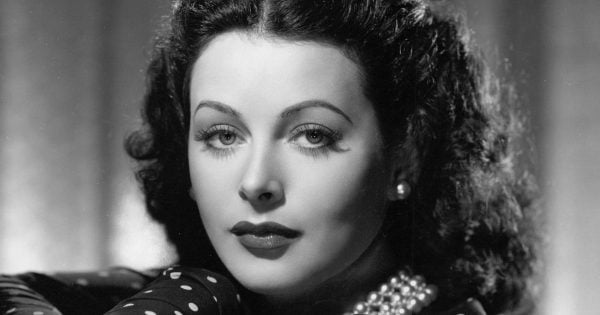 Yes, Hedy Lamarr was a successful actress in the '40s and 50s starring alongside some of Hollywood's biggest leading men, but it was her other contribution that continues to have a long lasting impact on us today - An invention that contributed to the early creations of bluetooth and WiFi technology.
In fact, arguably you wouldn't be able to read this right now if it wasn't for her.
Not widely known until recently, Lamarr's 'second life' as a clever and innovative inventor is now the subject of a new Susan Sarandon co-produced documentary Bombshell: The Hedy Lamarr Story.
Born Hedwig Eva Maria Kiesler in 1914 in Vienna, Austria-Hungary, Lamarr was discovered by producer Max Reinhardt in the late 1920s and worked in the film industry first as a script girl and then an actress.
In 1933 at just 18 years old, she starred in Gustav Machaty's Ecstacy, playing a neglected young wife who on her wedding night finds out that her older husband is not interested in sex runs away and finds a new lover. The "art film" was considered a scandal in Europe, even being personally condemned by the Pope due to her appearance skinny dipping, riding naked on a horse and later enacting an orgasm, the first female actress to do so in a non-pornographic film.