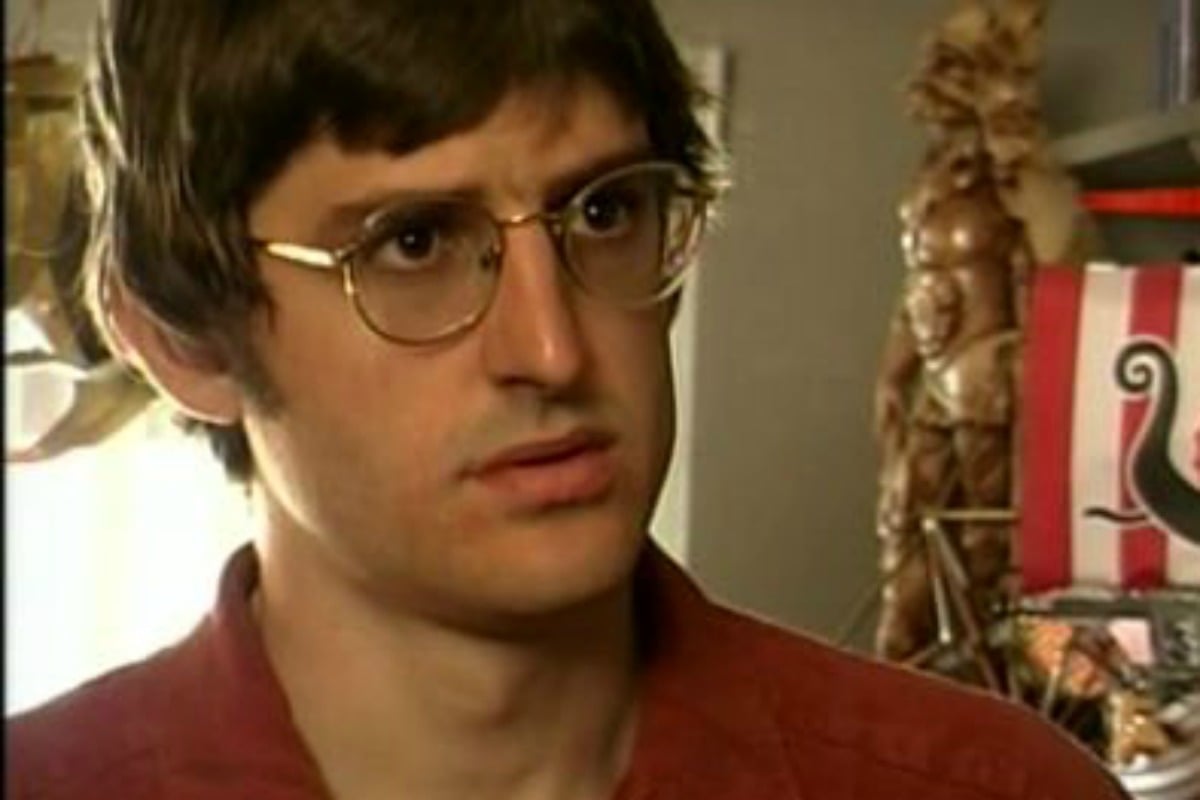 In March 1997, a young and relatively inexperienced documentary maker named Louis Theroux sent an email.
He was 27, and had worked on a program called TV Nation with a much more experienced documentary maker named Michael Moore. Theroux had been a correspondent, appearing in segments about unusual subcultures, like a branch of the Ku Klux Klan who were trying to rebrand themselves as civil rights activists, but for white people.
Theroux's infectious curiosity and quirky style had caught the attention of the BBC, who signed him to a development deal with a show titled Louis Theroux's Weird Weekends; an opportunity that would change his life.
It was upon this backdrop that Theroux found himself sitting at a computer, pressing send on an email addressed to the Heaven's Gate cult.
Watch Louis Theroux's trailer for his series, Dark States. Post continues…
Heaven's Gate was an American UFO cult created by Marshall Applewhite and Bonnie Nettles, who met during Applewhite's stay in a psychiatric institution, where he was cared for by Nettles who was a nurse.
The pair were committed to contacting extraterrestrials, and travelled across the United States searching for followers. Applewhite told his acolytes he was the second coming of Jesus Christ, and they preached that God was an alien.
Both claimed they were from another planet named 'the Next Level', and purported that those who followed them would gain access to a higher evolutionary level.
Theroux, who had always been drawn to the unorthodox, asked if he could visit them.
The answer was no.
"At the present time," the email read, "a project like this would be an interference with what we must focus on."