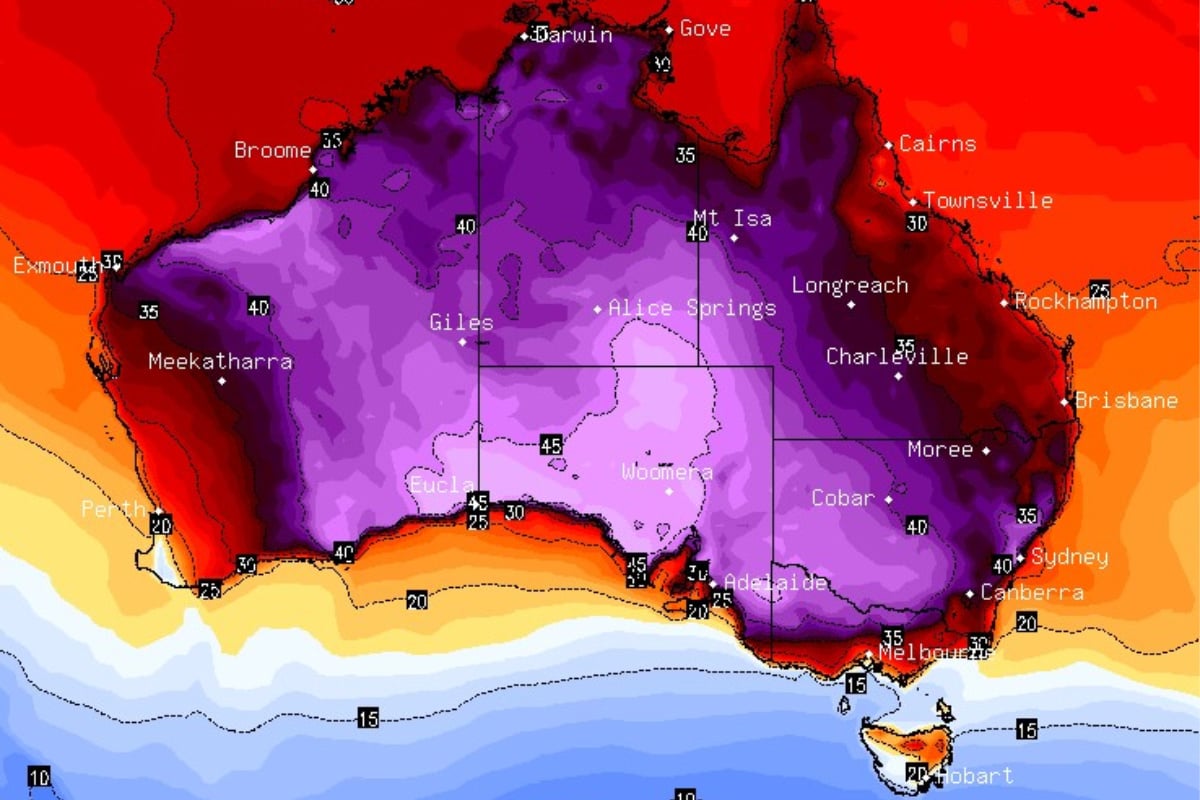 – With AAP. 
1. A record-breaking heatwave is making its way across Australia with temperatures set to exceed 40C.
A record-breaking heatwave is making its way across southeastern Australia, with temperatures set to exceed 40C in many parts of the country this week.
After Perth sweltered through three consecutive days above 40C at the weekend, Adelaide is now facing a four-day run that is expected to peak at 44C on Friday.
The extreme heat will reach the ACT, NSW and Victoria on Wednesday, with the Bureau of Meteorology expecting that inland parts of the territory and states will experience temperatures in the mid-to-high 40s.
A four day statewide total fire ban is in place in NSW as the heatwave moves through parts of the state still battling more than 100 bushfires on Thursday.
"We're looking at temperatures during the daytime that are around 10C-to-14C above average for this time of year," BOM acting NSW manager Jane Golding told reporters on Tuesday.
"With the heat comes fires, so we're expecting some particularly tricky days for the fire response on Thursday, Friday, Saturday and Sunday."
The bureau expects temperatures in many locations to approach or even break December, and potentially, annual records.
Climatologist Dr Blair Trewin said Australia may this week hit a record for its warmest day, exceeding the 40.3C average maximum temperature set in January 2013.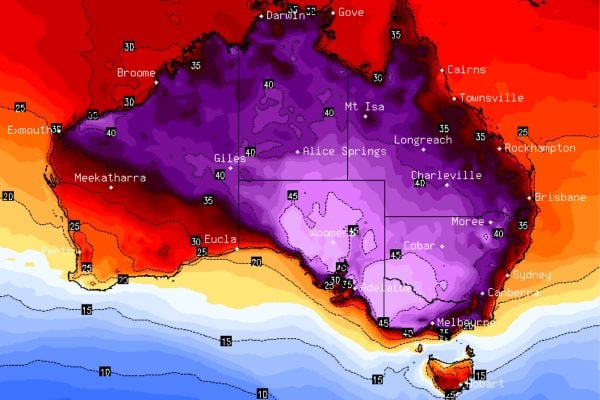 Victoria could record its hottest December day on Friday if centres in the northwest such as Mildura and Swan Hill reach a forecast 47C.