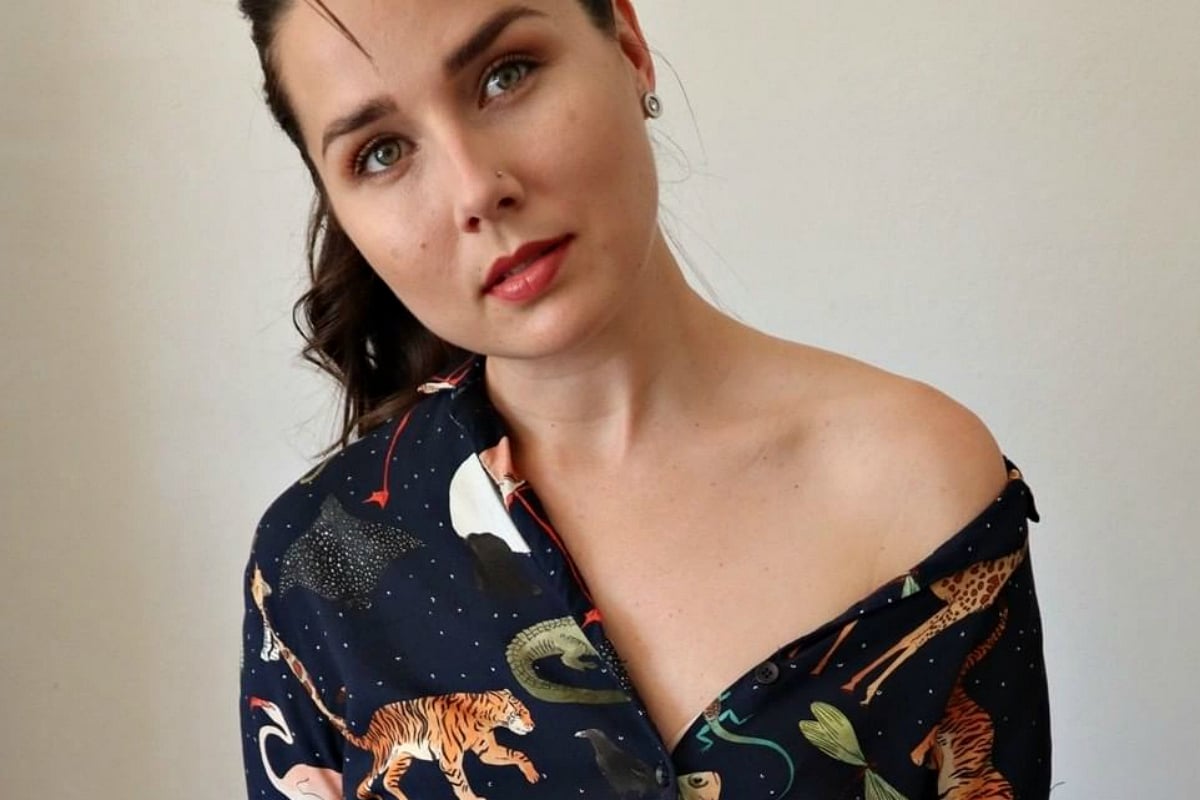 The following deals with pregnancy loss. Support is available 24 hours a day via SANDS Australia. Call 1300 072 637 to speak to someone who understands.
Heather Maltman never got to meet her "little person", as she calls them; never got to hold them, or see them. But they have a name: Llewy.
The actor and podcast producer, who appeared on Sam Wood's season of The Bachelor in 2015, shared on Instagram this week that she had recently experienced a miscarriage and has spent the past two weeks in and out of hospital, crippled by complications.
Though the 33-year-old told followers that her podcast One Together would be on hiatus while she took "time to heal", she vowed to return soon and to use her platform for those who've endured the same heartbreak in silence. People, she wrote, have told her "how scared they are to talk about miscarriage openly".
A tribute to the babies we've lost…

Speaking to Mamamia on Tuesday, Heather said that fear is a big part of her decision to share what she and her partner, photographer Matt Baker, went through in October.
"The more I spoke to my girlfriends, the more I realised that women don't really talk about this… And that made me feel awful; like that must mean it's really bad," she said.
"Yet this is something that's so apparently common that one in four women go through it. When I went to the doctor, he said, 'I see a case like yours every day.'… But it's just not talked about. And that just doesn't make any sense to me."
"I burst into tears."
Heather experienced what's known as a 'silent' or 'missed' miscarriage, in which the baby has died or stopped developing without being physically miscarried.