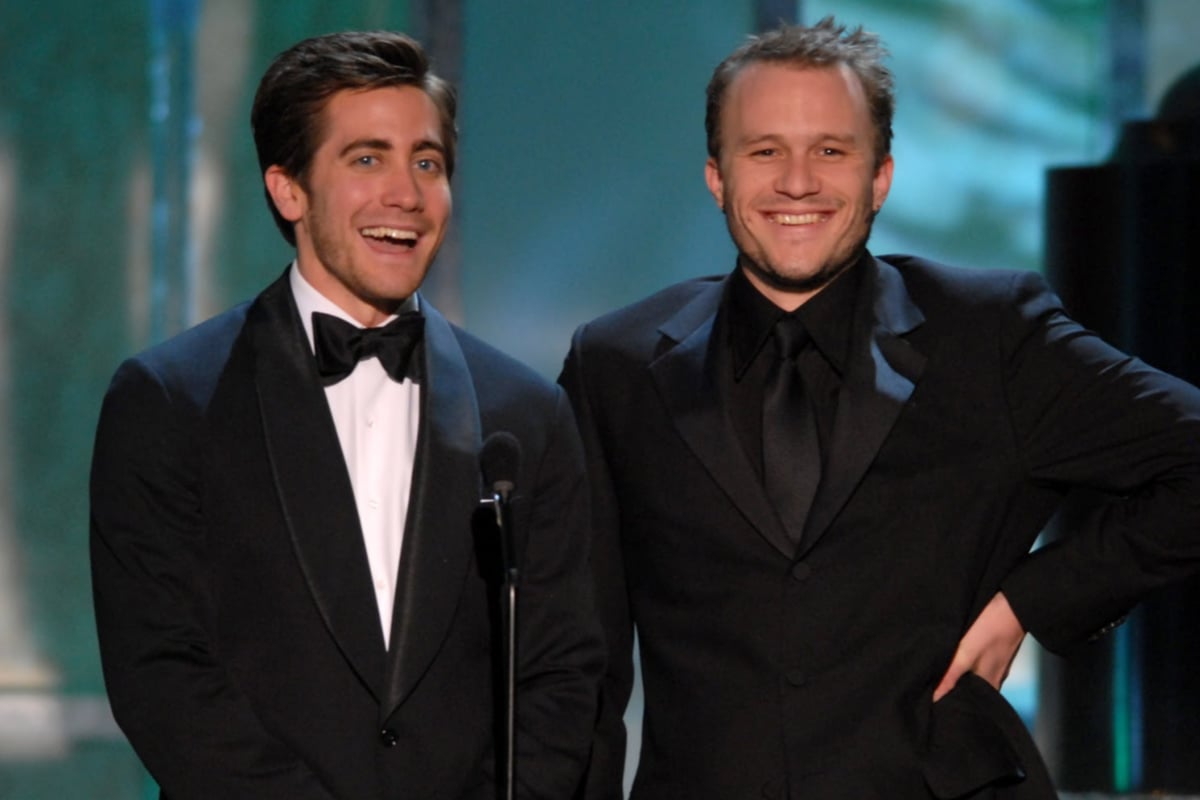 Twelve years ago, Hollywood lost one of its best.
On the afternoon of January 22, 2008, Heath Ledger died from an accidental drug overdose in his New York apartment. He was just 28 years old.
In the decade since his death, the legend of the actor's extraordinary talent and one-of-a-kind personality has lived on.
Heath Ledger's best movie roles. Post continues below video.
His co-star and friend Jake Gyllenhaal has shared a story that speaks volumes about Ledger's character.
He told fashion magazine Another Man, Oscar winner Ledger refused to present at the 2006 Academy Awards, due to a joke written into the award show's opening ceremony about their film Brokeback Mountain.
"I mean, I remember they wanted to do an opening for the Academy Awards that year that was sort of joking about it," he says.
"And Heath refused. I was sort of at the time, 'Oh, okay… whatever.' I'm always like: it's all in good fun. And Heath said, 'It's not a joke to me – I don't want to make any jokes about it'."
He continued: "That's the thing I loved about Heath. He would never joke. Someone wanted to make a joke about the story or whatever, he was like, 'No. This is about love. Like, that's it, man. Like, no'."
In a 2018 interview with GQ Australia, Gyllenhaal reflected on the friendship he formed with Ledger, which led the 10 Things I Hate About You star to turn down a role in one of Baz Luhrmann's films.