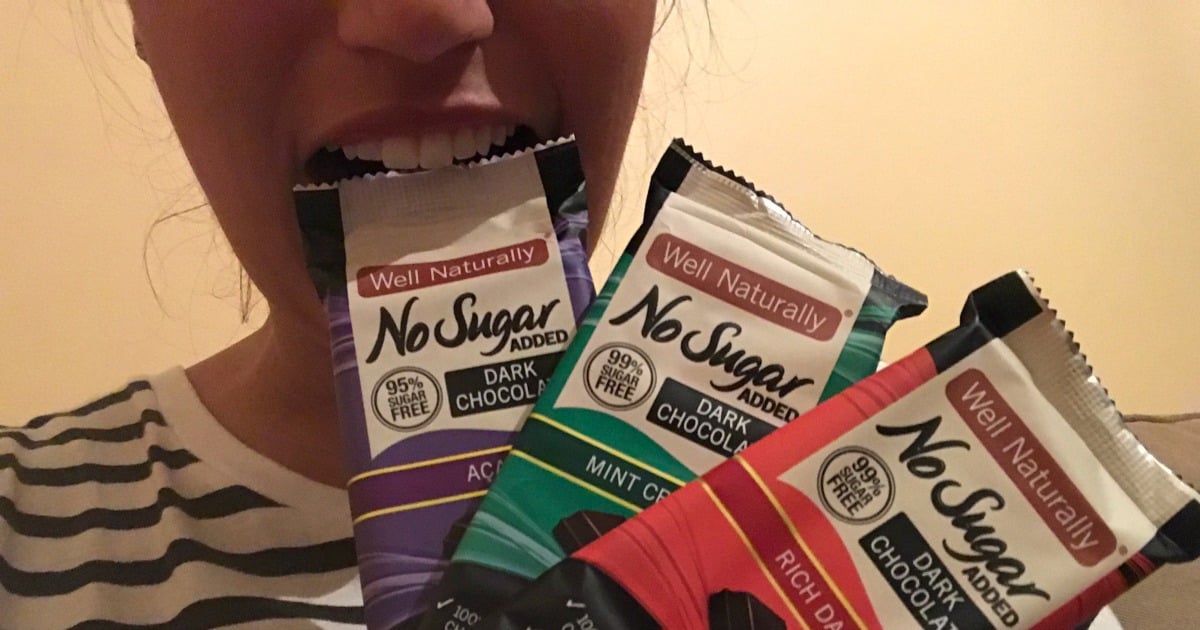 If I think hard about events that changed my life, there are a few that come to mind. Finishing university, travelling around Europe, being offered my first full time job and meeting my partner, to name a few. But recently, that list received an unexpected addition.
Discovering low-sugar chocolate.
I know, I know. It's hard to believe that we've been blessed with such an incredible creation. You see, the words 'healthier' and 'chocolate' usually don't go hand in hand, let alone in the same sentence. And like all some women, I was understandably sceptical to begin with.
I've often strolled the aisles of the health food section of my local supermarket looking for the answer to my 3pm sugar cravings that don't make me feel bad about myself.
What usually resulted was a few less dollars in my bank account and a shopping basket full of broken dreams. What was actually good for you ended up tasting like cardboard and what tasted great turned out to be not so healthy for you after all.
That was until I tried Well Naturally No Sugar Added Chocolate.
'Healthier' and 'chocolate' usually don't go hand in hand, let alone in the same sentence. " Image: supplied
Now, myself and many of my Mamamia colleagues are obsessed with it and out of good will, of course I had to share it. The best part about Well Naturally No Sugar Added Chocolate is that it tastes like regular, normal, delicious chocolate. The taste and texture is exactly the same, the only thing you're losing is the guilt when you eat it.
When I asked some of the staff around the Mamamia office what they thought of Well Naturally No Sugar Added Chocolate, here is what they had to say:
"If you didn't tell me it was low-sugar chocolate, I probably wouldn't have realised just from trying it."

"It really tastes like normal chocolate, I couldn't tell the difference at all. I want some more now."

"I'm a huge dark chocolate lover and this really hit the spot without being overly bitter which some chocolate brands can often lean towards."
Well Naturally No Sugar Added Chocolate also comes in array of eight different flavours to suit anyone's taste so there's no chance of getting bored. These include:
Milk Chocolate:
Creamy Milk
Fruit & Nut
Peppermint Chip
Dark Chocolate: