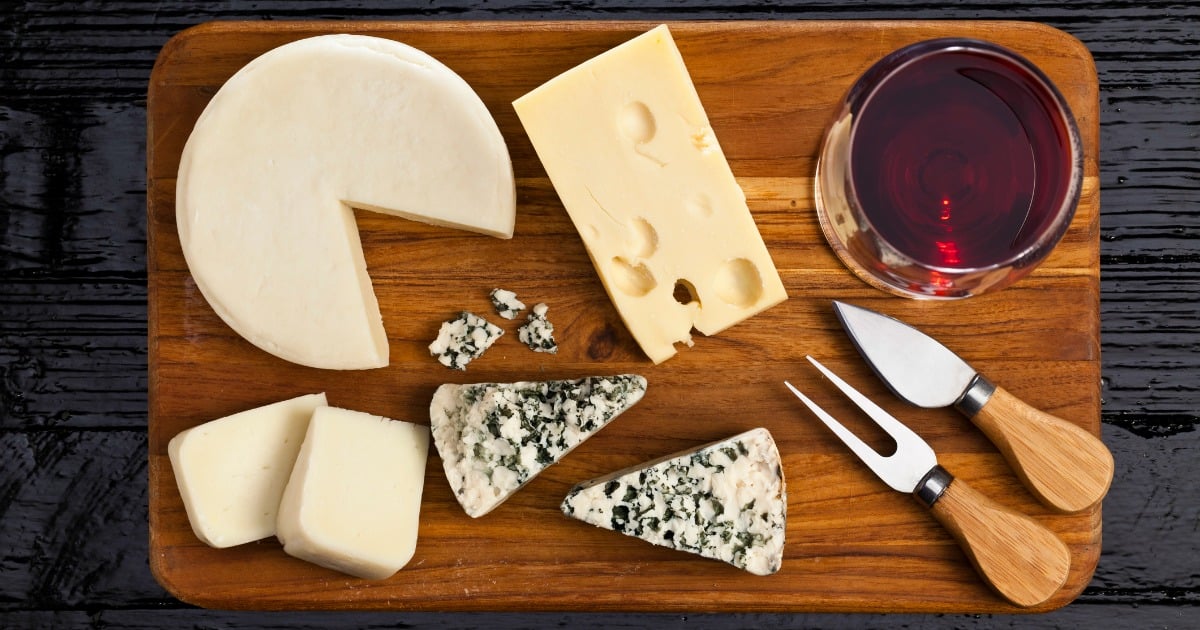 There's a reason people ask you to say "cheese!" when you smile for a photo. Sure, it probably has a little something to do with the fact it forces your mouth into a near-smile position.
But I think we all know it's mostly to do with the fact that cheese brings sheer, unadulterated joy into the lives of all. Pair a platter of fromage with its best friend, Ms Wine, and you've got yourself a cracking night in.
Rather than feel guilty about your cheese platter and wine addiction, we're here to reassure you that in gobbling down Gouda and grapes, you're actually doing wonderful things for your health…
1. Just a small amount of cheese gives you a huge nutrient hit.
Look, it kind of goes without saying that your Feel Good Levels when eating cheese are about the same as those you get cuddling a Labrador puppy. But that's not what we're getting at here. The fats in cheese can actually encourage our brain to release dopamine, our body's happy chemical. Plus, it also contains the amino acid tyrosine that when processed by our bodies, makes us feel good.
It also doesn't hurt that cheese is the second largest source of calcium (you know, that stuff that helps build strong, healthy bones and helps our muscles, nerves and heart function properly) in our diets, and to get the same amount of calcium as one serve of dairy, you would need to eat 32 Brussels sprouts or 21 cups of raw chopped spinach. We'll take the cheese, please.