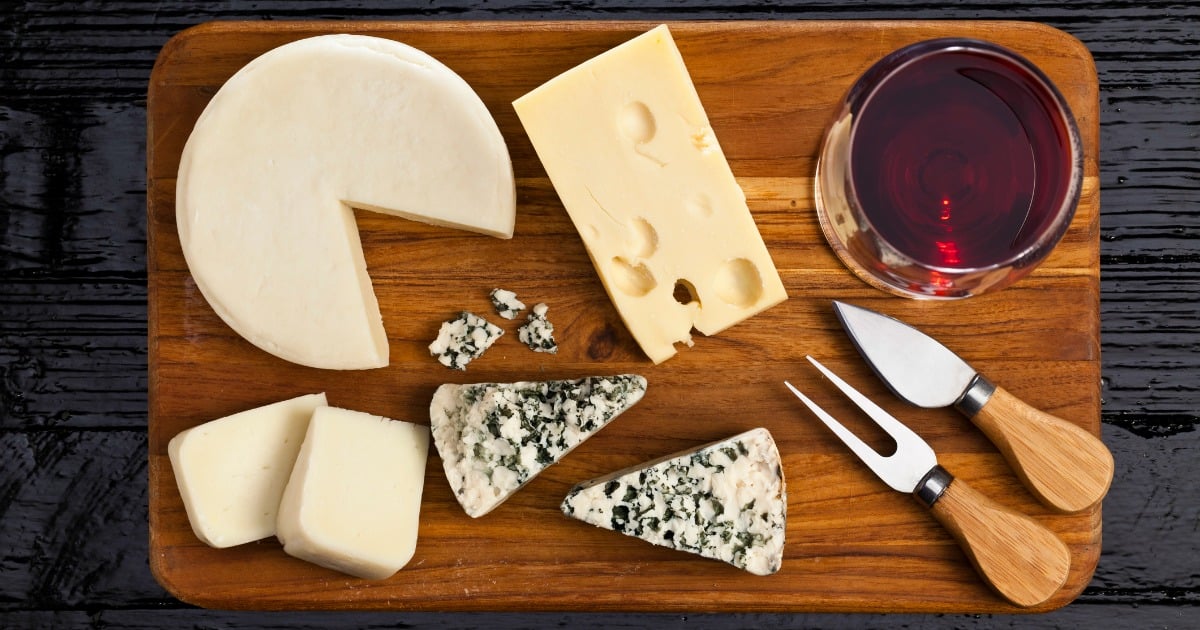 There's a reason people ask you to say "cheese!" when you smile for a photo. Sure, it probably has a little something to do with the fact it forces your mouth into a near-smile position.
But I think we all know it's mostly to do with the fact that cheese brings sheer, unadulterated joy into the lives of all. Pair a platter of fromage with its best friend, Ms Wine, and you've got yourself a cracking night in.
Rather than feel guilty about your cheese platter and wine addiction, we're here to reassure you that in gobbling down Gouda and grapes, you're actually doing wonderful things for your health…
1. Just a small amount of cheese gives you a huge nutrient hit.
Look, it kind of goes without saying that your Feel Good Levels when eating cheese are about the same as those you get cuddling a Labrador puppy. But that's not what we're getting at here. The fats in cheese can actually encourage our brain to release dopamine, our body's happy chemical. Plus, it also contains the amino acid tyrosine that when processed by our bodies, makes us feel good.
It also doesn't hurt that cheese is the second largest source of calcium (you know, that stuff that helps build strong, healthy bones and helps our muscles, nerves and heart function properly) in our diets, and to get the same amount of calcium as one serve of dairy, you would need to eat 32 Brussels sprouts or 21 cups of raw chopped spinach. We'll take the cheese, please.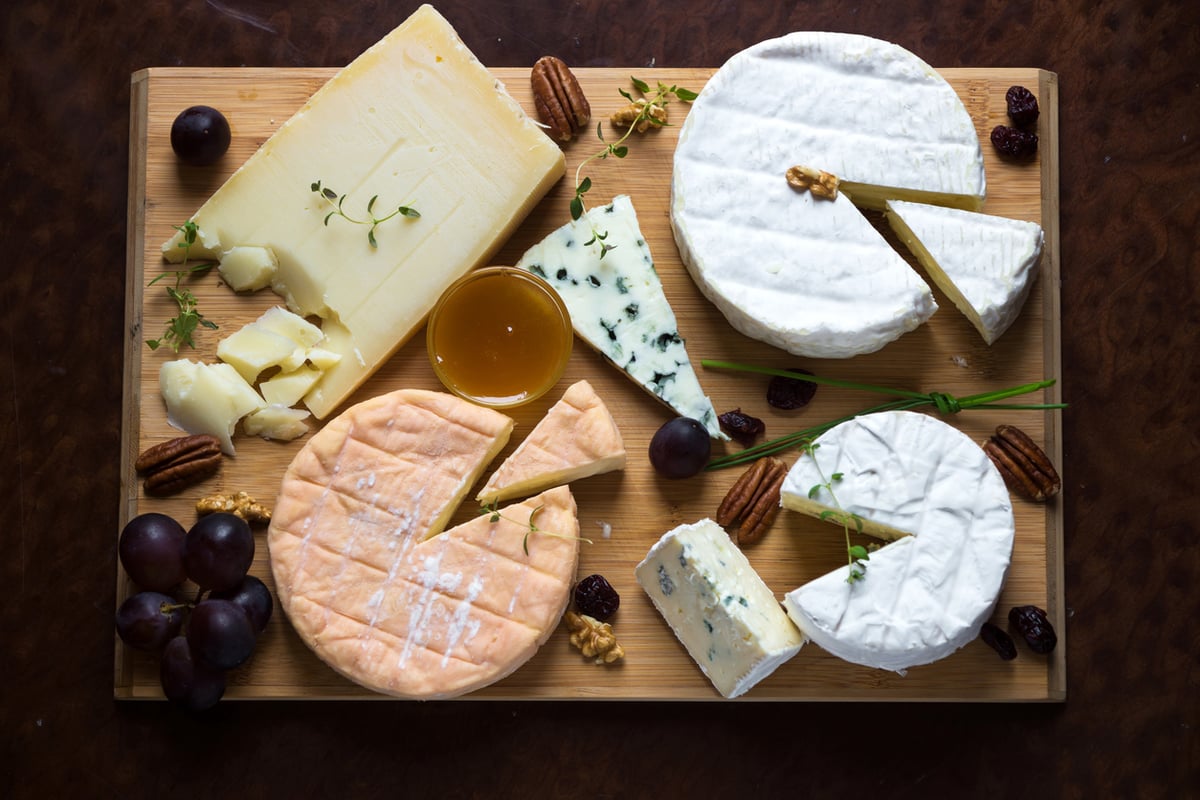 Eating cheese increases your feel good levels. Image: iStock.
2. It can help to reduce obesity and increase metabolism.
Indulging in a bit of high quality cheese should not be seen as a vice. No, no, no. According to 2015 research by the Friedman School of Nutrition Science & Policy at Tufts University, cheese can assist with weight management.
The research published in The American Journal of Clinical Nutrition was based on over 16 years of follow-up among 120,000 male and female health professionals from three long-term studies of US health professionals and found that cheese, in association with a diet avoiding highly refined grains, sugars and starches, could assist with weight loss.