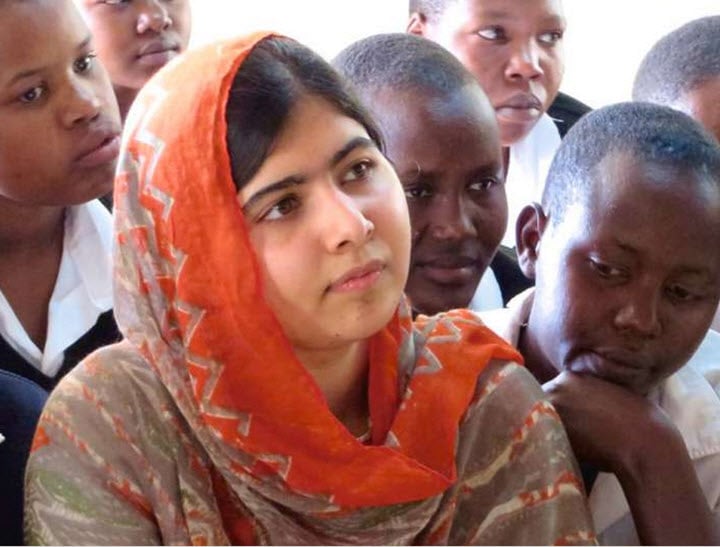 It's possible to be a hero as well as a schoolgirl who struggles with her science homework.
The new documentary He Named Me Malala tells the story of Malala Yousafzai who, in the three years since she was shot in the head by the Taliban, has become a Nobel Peace Prize winner, fronted the cover of Time magazine and travelled the world as an activist for the rights of girls and women.
She has recently celebrated her 18th birthday.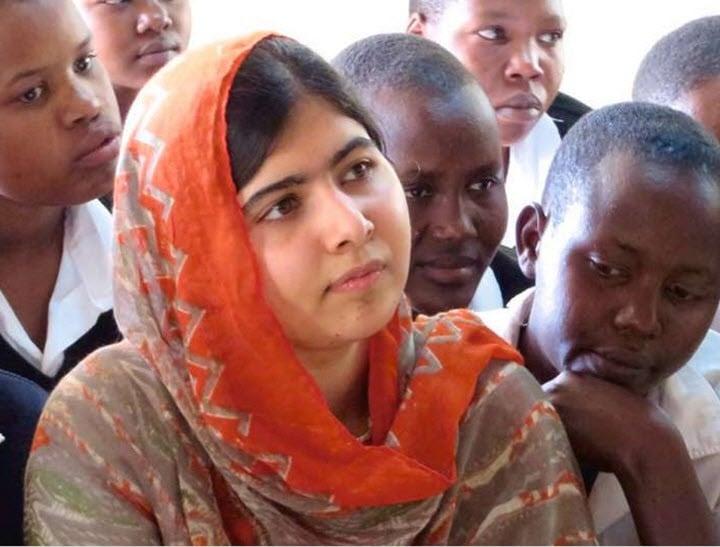 He Named Me Malala documents the life of Malala, and focuses particularly on her close relationship with her father, himself a passionate educator and activist.
It's directed by Oscar-winner Davis Guggenheim, who spent 18 months with the Yousafzai family and shows what the life of the Pakistani schoolgirl turned world-renowned activist is like.
Watch the trailer here… Post continues after video.
One day, she is exhorting the Nigerian prime minister to look after his citizens following the Boko Haram kidnappings; the next, she is googling her favourite cricket players, blushingly (favourite? Shane Watson) at home in Birmingham, where she and her family resettled after the shooting.
One day, she is being presented with an honorary degree from a prestigious university; the next she is lamenting her science exam result ("It's really embarrassing — 73 per cent in biology!") and dreading her GCSEs.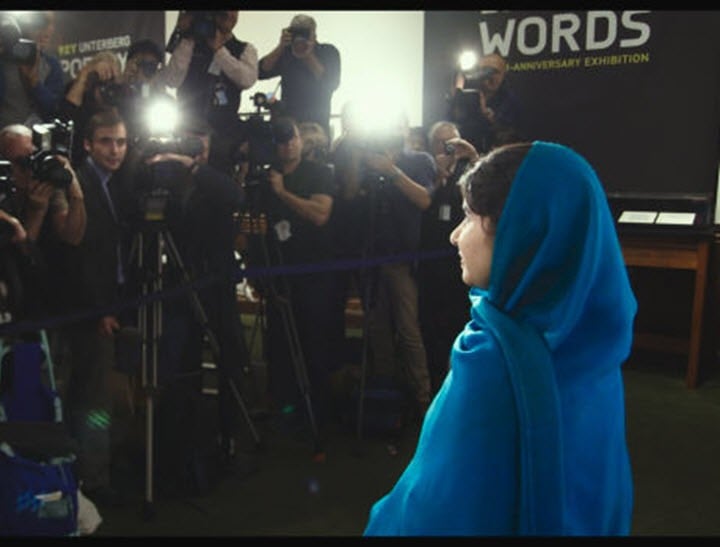 Guggenheim combines animation, photographs, archive footage and interviews to paint a picture of what Yousafzai's life was like growing up in Pakistan with her schoolteacher dad Ziauddin Yousafzai, housewife mum Tor Pekai, and two younger brothers.
Ziauddin Yousafzai named his first child after Malalai, an Afghani Pashtun warrior from the 19th century whose words inspired the Afghan army to a victory against the British during the Second Anglo-Afghani War.
Malala and her father are two sides of the same coin. Ziauddin Yousafzai describes them as "one soul in two bodies".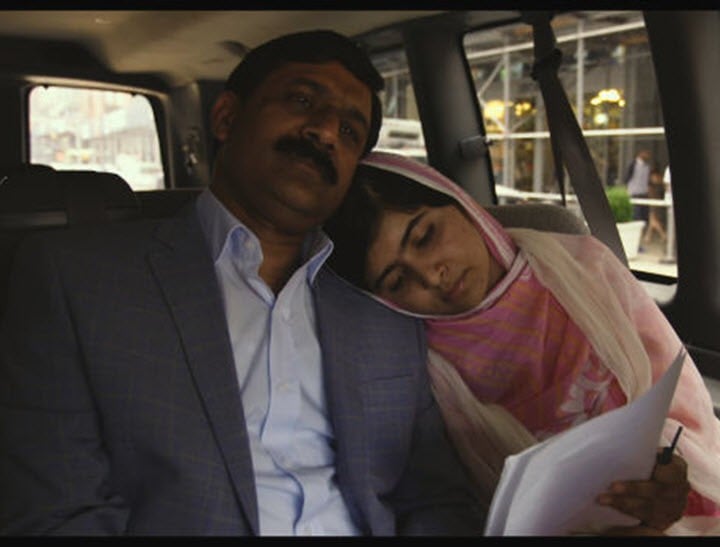 When the Taliban began burning down schools where girls were educated in the Yousafzai's hometown of Swat in Pakistan, Ziauddin Yousafzai began speaking out and became an activist for education in the country.
As the situation worsened, Malala too became a vocal critic of the Taliban while aged barely in her teens, something which put her on the Taliban's radar and eventually resulted in the horrific shooting that was intended to silence her forever.
Despite his reservations about his daughter's work as an activist, Ziauddin Yousafzai never believed the Taliban would hurt a child.
After the shooting, Malala was airlifted to the UK where she had to relearn everything. It wasn't clear if she would return to her family the same girl she once was.
Now 18, Malala is eloquent and confident when speaking on education for women or grilling President Obama about his use of drones, but she's endearingly shy when discussing boys and downright dorky when she shows us the autographed copy of her autobiography I Am Malala that she gifted to herself.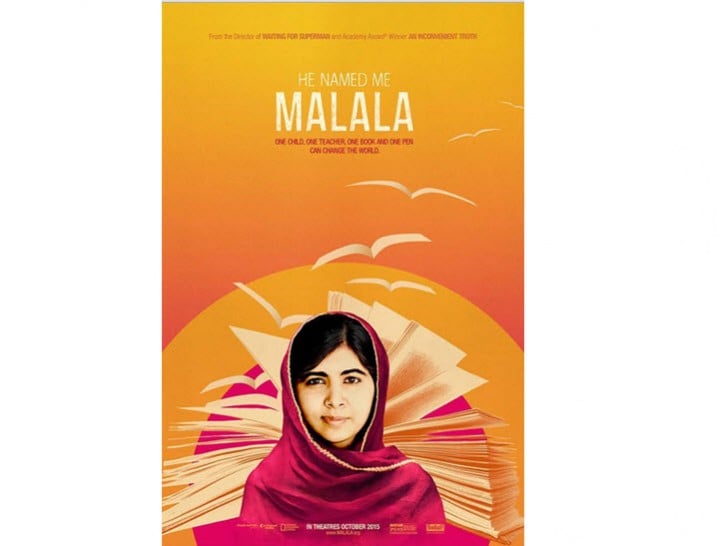 It's been said that it was her father who pushed Malala into activism, and that the words she speaks in her clear voice and rapid-fire fashion are his.
Both Malala and her father deny this accusation.
Malala's two little brothers are total scene-stealers and their relationship with their sister is typical. They tell Guggenheim that their much-lauded sister is actually "the naughtiest girl in the world."
"Anyone who knows [the Yousafzais] knows that she gets her passion and sense of mission from her father, Ziauddin, but she gets her moral strength and her spiritual power from her mother. When you go into her house, you figure out right away who's in charge. And Tor Pekai, her mother, is in charge," Guggenheim said.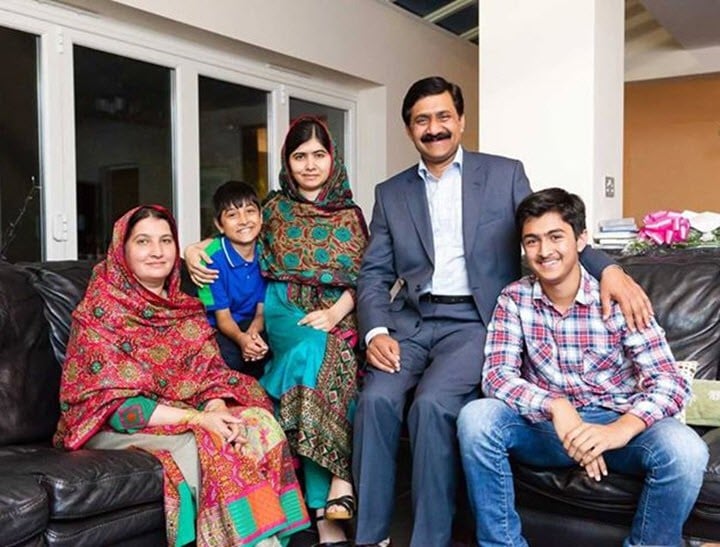 The documentary is both a well-executed portrait of an intriguing person as well as a feel-good film about triumph over adversity.
And while Malala owns that she owes much to her beloved father, she says her activism and her words are all her own.
"My father gave me the name. He didn't make me Malala," she says.
He Named Me Malala is in cinemas November 12.