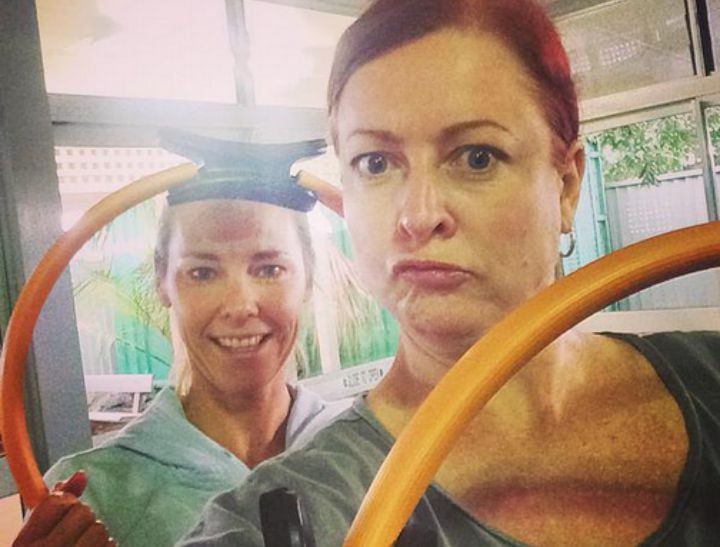 Everyone has an opinion on The Biggest Loser.
It's inspiring. It's a hoax. It's what an obese nation needs. It's fat shaming.
Yesterday morning, former host of The Biggest Loser, Hayley Lewis, was interviewed on Today Show and it was promoted as a big expose.
In his intro co-host Karl Stefanovic said,  "Olympian and former Biggest Loser host Hayley Lewis says the show gives unrealistic advice about how weight loss should be achieved."
Then Lisa Wilkinson crossed to Lewis in Brisbane with this question: "So tell us — is The Biggest Loser unrealistic?"
Insert awkward silence.