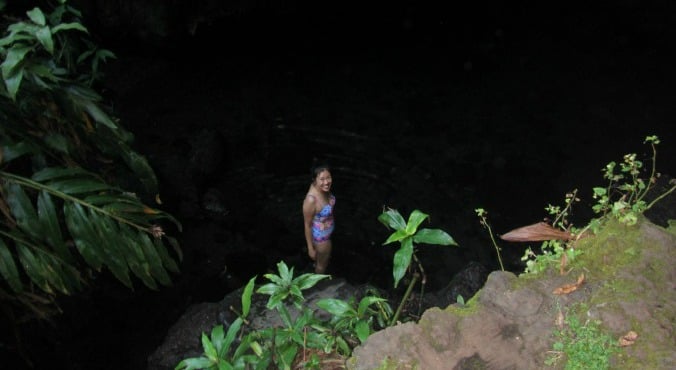 Image: Supplied.
I swam in a Hawaiian lava cave pool that was supposed to make me beautiful. It worked – but not in the way I expected.
I am not a risk-taker at all and especially not while on holiday. It doesn't matter where I am in the world – there will be no bungee-jumping, no snowboarding or even motorbiking because I do not want to die, have an accident or deal with travel insurance companies. But last year, during a trip to the Hawaiian island of Maui, I left all of my fears behind in the quest for one thing: beauty.
I mean, what else do you expect from a beauty editor? I'd already raided the island's Sephora store, and that wasn't enough to satiate my desire to acquire beauty in an exotic place. As soon as I heard that there was a lava cave on Maui filled with icy-cold waters with beautifying properties, I made sure it was nestled into our jam-packed itinerary of swimming, relaxing and eating seafood. (Watch: Why face mists are a holiday bag essential. Post continues after video.)
Wai'anapanapa Cave is formed from solidified lava and contains a deep and cold spring water pool. This pool sometimes turns bright red at night and Hawaiian folklore says that it is the blood of a slain princess. It is actually tiny red shrimp, but I prefer the princess story.
While skim-reading Lonely Planet in my hotel room, I thought I read that the pool had magical beautifying powers, which would make my hair, skin and everything simply luscious. Looking back at Lonely Planet now, I can see it says "the pools' crystal-clear mineral waters reputedly rejuvenate the skin".
More specific, less exciting, but that's what eating a crazy American diet of Ben and Jerry's and nachos will do to you: give you grand delusions and aspirations of beauty.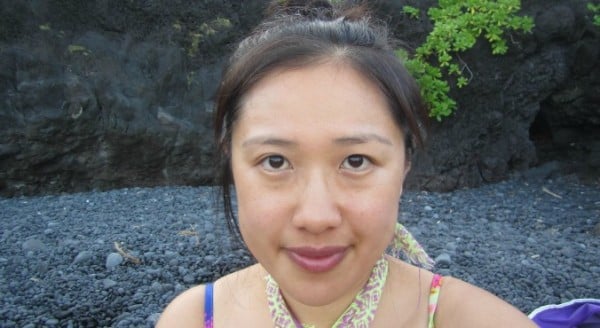 I visited Wai'anapanapa Cave as the last stop of the Road to Hana, which is a famous Maui drive which passes through breathtaking ocean views, waterfalls, forests and plenty of food stops (fresh pineapple and warm banana bread, anyone?). It's supposed to take three hours to complete the drive and guide books recommend that you leave early in the day. But at the time, my daughter was one year old, and nothing we did was punctual or efficient.
After a day spent driving, exploring and eating, the sun was getting lower and my husband suggested turning back. "Ah, no, I read that there's a really cool beach filled with black rocks at the end of the drive," I told him.
What I really meant was, "I need to find that beautifying cave pool, NOW!"
Jeff kept driving, and eventually we found Wai'anapanapa State Park. We headed down to the beach, and Emmy loved playing with the smooth, pitch-black rocks. There were two caves there, and I left Emmy with Jeff while I explored them. The caves looked exactly like the ones from Taylor Swift's Style video. But neither of them had the pool I was looking for. (Post continues after gallery.)
Celebrities who stay fit on holiday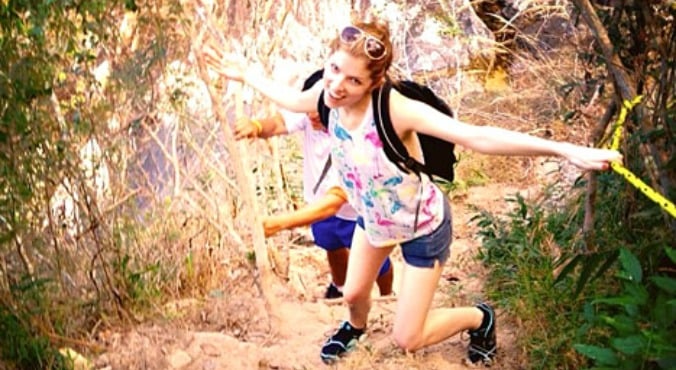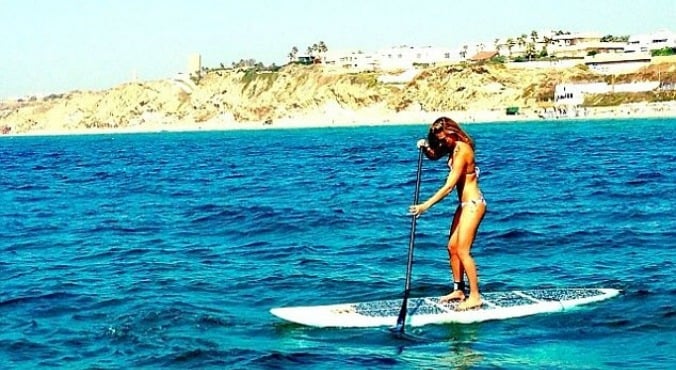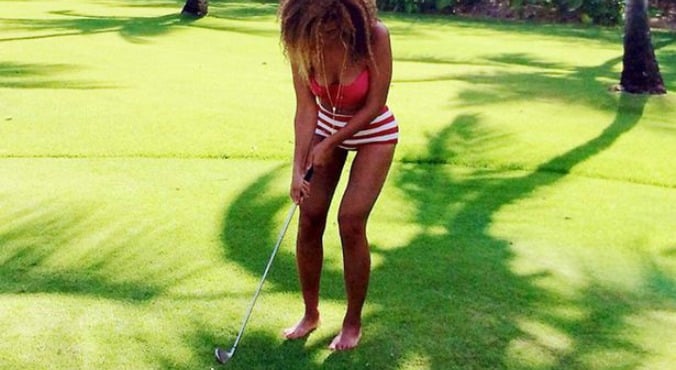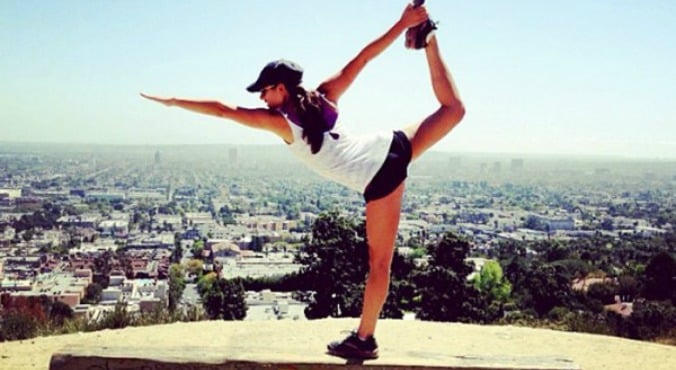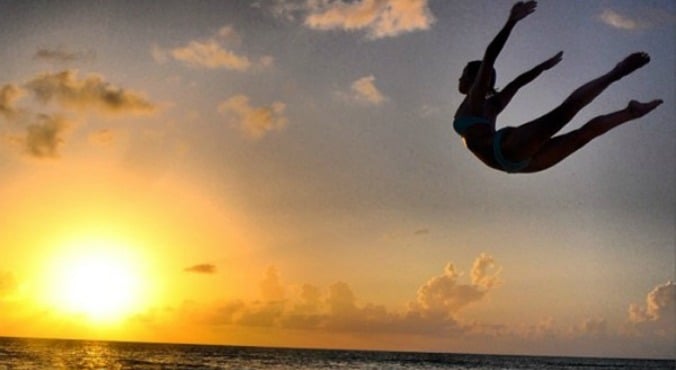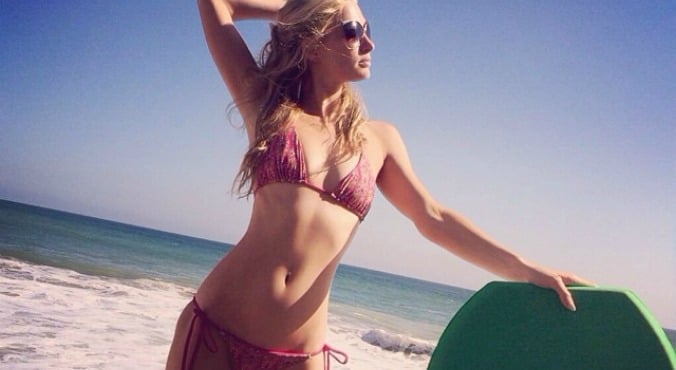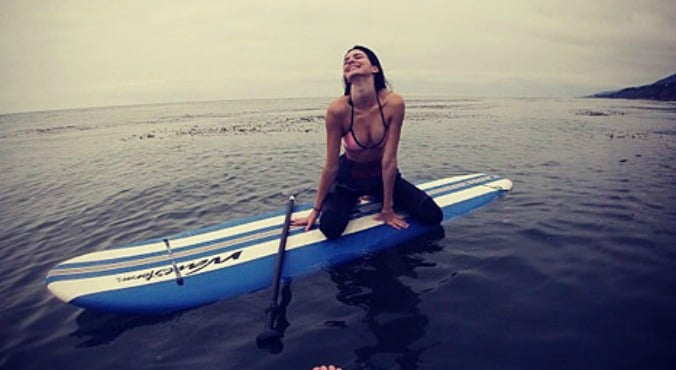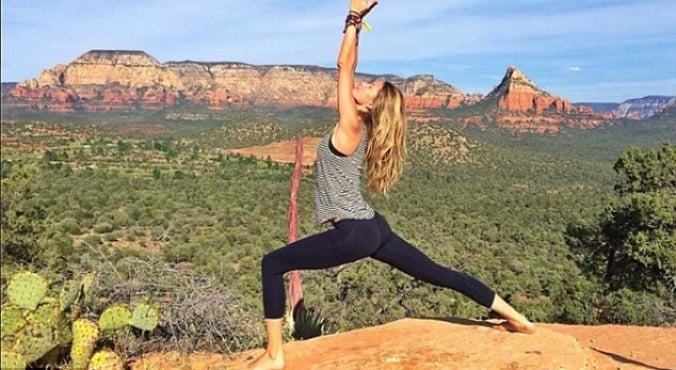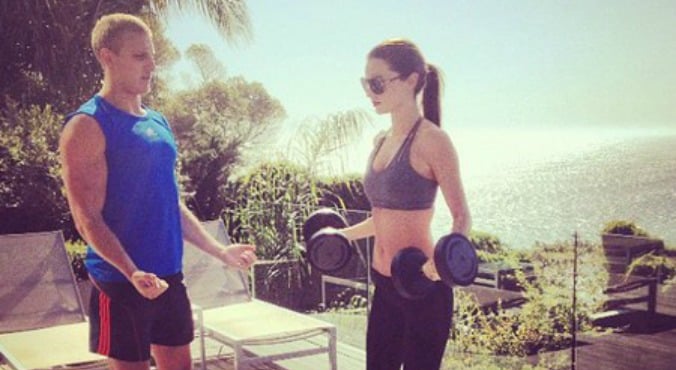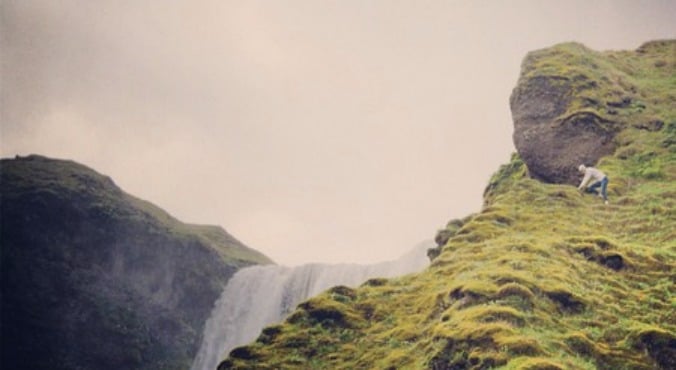 We then began wandering around the park, and asking various hippies at the camping ground where we could find Wai'anapanapa Cave. No-one knew where it was, until finally, a Jack Black look-a-like pointed us in the right direction.
We walked up narrow, rocky paths, and pushed our way through bushes. We took turns carrying Emmy, because she couldn't walk yet. The air was becoming cooler and dusk was approaching but we kept going. We'd come halfway across the world to see Maui – we weren't going to give up now. Plus, I had to get my beauty on.
Finally, we found a huge sign which announced that Wai'anapanapa Cave was near. It explained the mythology about the blood-red pools. After we edged along some dirt paths, we found the cave.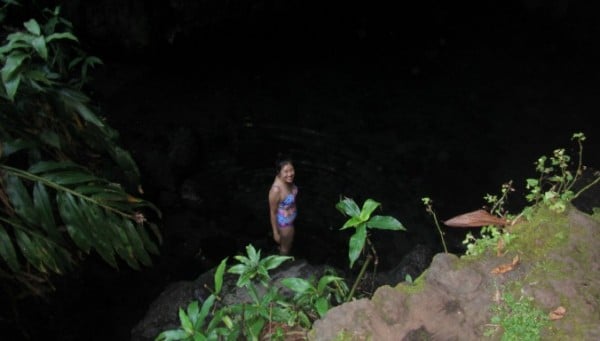 It was bigger and darker than I expected, and completely deserted. The lava cave was framed by leafy plants, and opened to a pool that was so deep, the water was black. The pool continued off to the right, where it was dark. The ceiling of the cave was high, and I could hear drips falling into the pool.
I began to question my wisdom in bringing a baby down to this strange place. But we'd come so far, and I was determined to swim in that pool.
I passed Emmy to Jeff, and tried to work out how to get into the pool. I'd have to carefully shimmy down onto various rocks, all of which looked slippery. I made my way halfway down, and looked up to see Emmy staring at me with her huge eyes, while clinging to her dad. I hoped I was setting her a good example.
Finally, I was within safe jumping distance from the water. I slipped my body into the water, which was so cold that I gasped.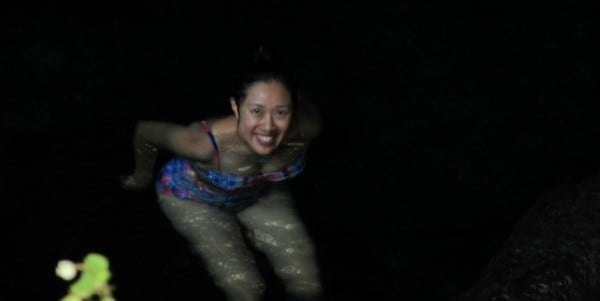 I paddled around a bit and then decided that if I wanted to get the most from this beautifying pool, I'd have to immerse myself into the water as much as possible. So, I bobbed up and down like a teabag about 20 times and each time my head popped out of the water I saw Emmy watching me.
When I clamoured out, I gave Emmy a big hug. We watched as Jeff took a dip. When we found our way back to the park, I quickly took out a mirror to check if I looked any different.
"I do look better!" I squealed. I examined my skin, my hair and my eyes, but and I couldn't put my finger on what was making me look so radiant. My features looked the same and the usual blemishes were still present on my skin, so what was it that made me feel like a stunning creation?
As I held my precious daughter, I realised that my feelings of beauty had come from trying something different and demonstrating to Emmy that life was to be grabbed, experienced and cherished. I was proud that she'd seen me be adventurous.
My wonderful day in Maui finished with a dip in an ancient pool had made me grin. And I'm sure that the cold water had done wonders for making me feel invigorated and fresh.
I'd had the best of everything – an encounter with nature to replenish the soul, fresh water and a new environment to tickle my skin. And it was wonderful to share it with my little family.
What changed your perception about feeling beautiful?