For most women, having sex for the first time is a source of anxiety.
There's fear of the unknown. You've heard it hurts. You're not sure if you're ready, or what it's meant to feel like.
From the women I spoke to for this story, it would seem having sex for the first time after childbirth, elicits a similar emotional response.
The first-post-baby-sexy-time is not something your mum (ordinarily) warns you about. If you're the first among your friends to have a baby, it might be an awkward subject to bring up over dinner. It's not number one on the agenda at your mother's group, nor was it on the curriculum at school.
You push a baby the size of a watermelon out of your vagina, or undergo major surgery in the form of a C-Section… and then what?
LISTEN: Bec Judd on bringing her first baby home. Post continues below. 
As a woman who has never had a baby, there is so much I don't understand. How long do you wait? Is it painful? Will sex always feel different?
I surveyed 25 women who gave me some understanding of what sex for the first time post birth is like, and their responses were enlightening to say the least.
How long did you wait to have sex?
According to Sydney-based midwife Krystal Dirkins, most women wait until around the six-week mark.
"I always suggest that women wait until their postnatal check up and until post-partum bleeding has finished (to avoid any risk of infection)," Dirkins told Mamamia. 
The overwhelming majority of women interviewed waited six weeks, with the shortest amount of time being 13 days.
One woman said she waited more than six months.
How long they waited very much depended on the kind of birth they had. Women who tore and had stitches seemed far more cautious in the weeks following. But even those who didn't, said that the perineal area can feel bruised and highly sensitive for quite some time.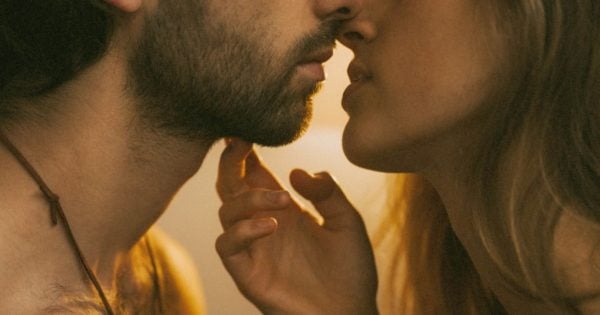 Were you nervous, scared or anxious?
Almost every woman I surveyed answered a resolute 'yes'.
There seemed to be a great deal of anxiety from women who had undergone an episiotomy, with one woman saying she was absolutely terrified of "tearing my stitches!"