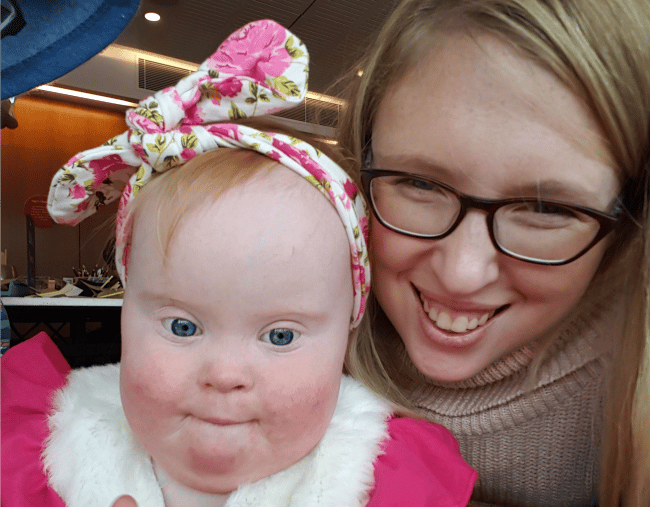 As we turn the corner, I hear sudden cries of "yay" and the sounds of a hand tapping on a leg twice, the tell tale sound that lets me know Claire is excited to go to Nana's house and see the new puppy.
Two taps tells me more than most parents.
Those two taps are the sign that Claire has just recognised her surroundings, despite the fact we are not travelling our normal route. She has just signed "dog" to herself and used one of her few words to express excitement. I couldn't be more proud.
Two and a half years ago this moment seemed like it would never come.
Claire was lying in a humidicrib while the words 'Down syndrome' rang in my ears. Like most of us I had heard the term a million times but it wasn't until I heard those words applied to my child that I realised I had no idea what this truly meant. My doctors told me that based on her lack of medical complications and her mild features they believed she "may be mild" but that she would definitely have learning delays, especially speech.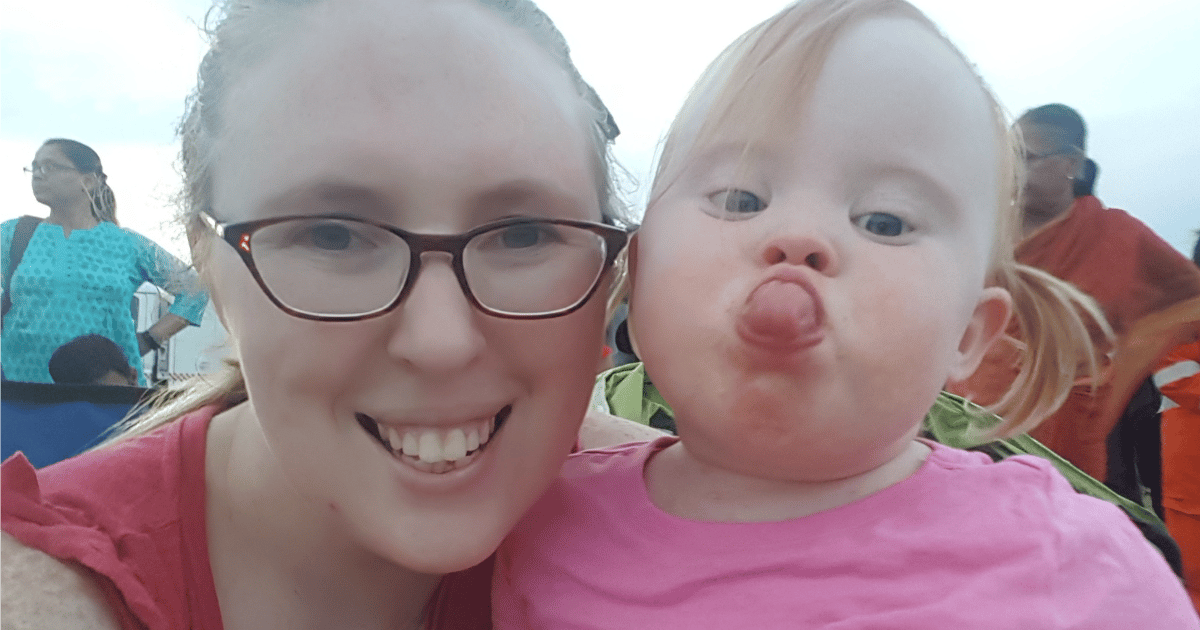 It's only as she has grown I have realised how ludicrous this is, as if you could know someone's intellectual capability based on appearance alone. Unfortunately I am not the only parent to have heard this, and I am sure I will not be the last. Funnily enough as Claire has grown her features have become more pronounced making up part of the adorable creature who stands before me.
Since the time of diagnosis I have worked hard with Claire who communicates with a mixture of sign, speech and toddler screams. Claire has an eager mind and is able to identify colours, match letters, and yell "shu-up" to anyone who dares try to talk over her.