When Netflix released The Keepers in May this year, we were all glued to our screens.
The true crime documentary revealed a crime that was so harrowing, so chilling – it followed you around for weeks afterwards.
The documentary tells the story of Sister Cathy, a nun who was murdered shortly after discovering a Catholic priest had been sexually abusing teenage girls at Archbishop Keough High School in Baltimore. Sister Cathy, a teacher at the school, promised to protect the girls – and within a few days she was murdered.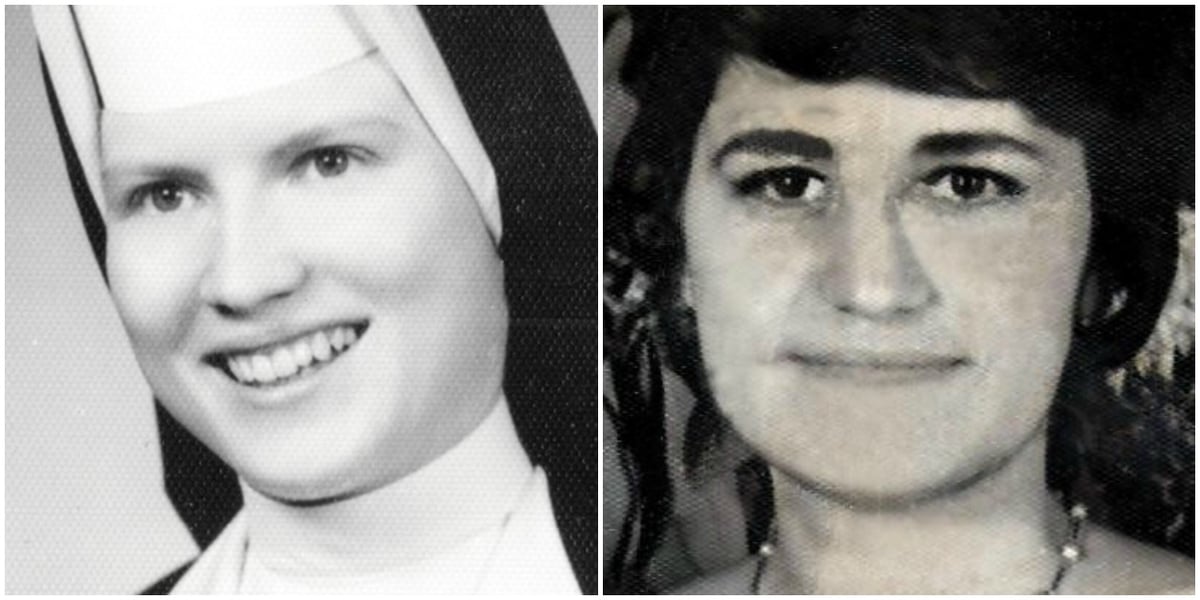 And now an Australian podcast is telling a hauntingly similar story.
The Trace podcast, produced by the ABC, is deep diving into the cold case murder of Melbourne mother Maria James. James, a mum-of-two, was murdered in her bookstore in 1980 and to this day, no one has been charged with her murder.
In the final three episodes of Trace, investigative reporter Rachael Brown revealed a possible link between the Catholic Church and Maria's unsolved murder.
In the days before Maria was murdered, her youngest son, Adam, told her that a local priest, Father Anthony Bongiorno, had been sexually abusing him.