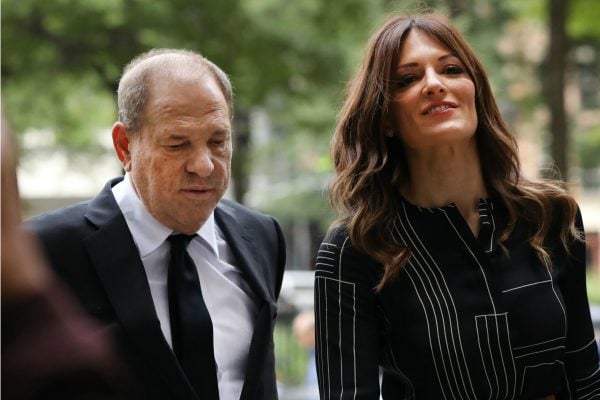 Content warning: This story contains descriptions of sexual assault, and may be distressing for some readers.
As the trial of former movie producer Harvey Weinstein drew to a close, his defence lawyer Donna Rotunno told jurors they were the last line of defence in the country from an "overzealous media" and "overzealous prosecution".
She urged jurors to acquit him, taking aim at the credibility of his accusers.
Weinstein, 67, faces two counts of predatory sexual assault, two counts of rape and one count of a criminal sex act from the allegations of one-time aspiring actress Jessica Mann and production assistant Mimi Haleyi. A total of six women have testified, though the charges relate only to Mann and Haleyi.
Since 2017, more than 80 women have accused Weinstein of sexual misconduct.
Uma Thurman is just one of the women who has accused Harvey Weinstein of sexual assault. Post continues below video.
The former producer, who was behind films including The English Patient and Shakespeare in Love, has denied any nonconsensual sex.
Rotunno urged jurors to make the "unpopular" decision to acquit her client.
"He was innocent when he walked through the door. He was innocent when witnesses started to take the stand. He is innocent as he sits here right now," she said.
"Use your New York City common sense. It will guide you to the right answer."
Rotunno is no stranger to closing remarks. A former prosecutor, the lawyer has made a name for herself defending men accused of sexual assault.
And of the 40 cases she's tried, she has only lost one.
The allegations.
Jessica Mann.