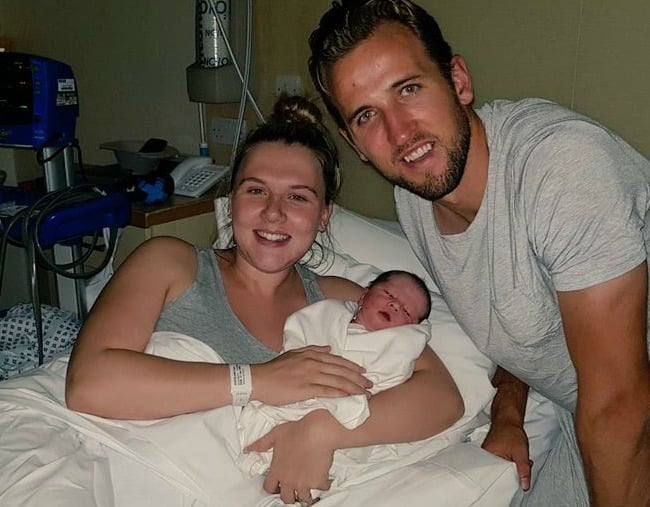 It was a tweet full of pride. UK footballer Harry Kane wanted to share with the world the news that his wife had delivered their second daughter.
"So proud of @KateGoodlandx for having the most amazing water birth with no pain relief at all," he posted last week.
Our beautiful addition to the family! Vivienne Jane Kane. ???? So proud of @KateGoodlandx for having the most amazing water birth with no pain relief at all ???????????? #mygirls #hypnobirthing pic.twitter.com/a6BM4CkFM1

— Harry Kane (@HKane) August 8, 2018
Kane's tweet was met with a backlash.
"I'm delighted for @HKane & his family but why on earth should anyone be 'proud' of not having pain relief while giving birth?" broadcaster Julia Hartley-Brewer tweeted in response. "Utterly absurd! There's a reason why women get pain relief during labour: because it bloody hurts."
"Find it depressing that @HKane highlights lack of pain relief for his wife," added another Twitter user. "All sorts of messaging in that. One to acknowledge personally not publicly surely? Safe/healthy Mum and baby surely more important."
Kane did sound a little like he was bragging. And when having a baby is so unpredictable and fraught with risks, should the drug-free bit really be the bit to get excited about?
In the last few decades, birth has taken on a quietly competitive edge. The more natural, the better. Vaginal delivery with no drugs, particularly if the labour has been long and gruelling? The best.
When this attitude is taken to its extreme, we see women free-birthing: having babies at home, with no qualified medical support on hand.
There's Jessie Goetze, delivering her first child in her bathroom, with the family dog standing nearby.
There's Sarah Schmid, giving birth to her sixth child in her backyard, next to the slide.
There's millions of YouTube viewers in it when it all goes right, and terrible, heart-breaking tragedy when it all goes wrong, and a child is lost who might have survived, had medical help been available.