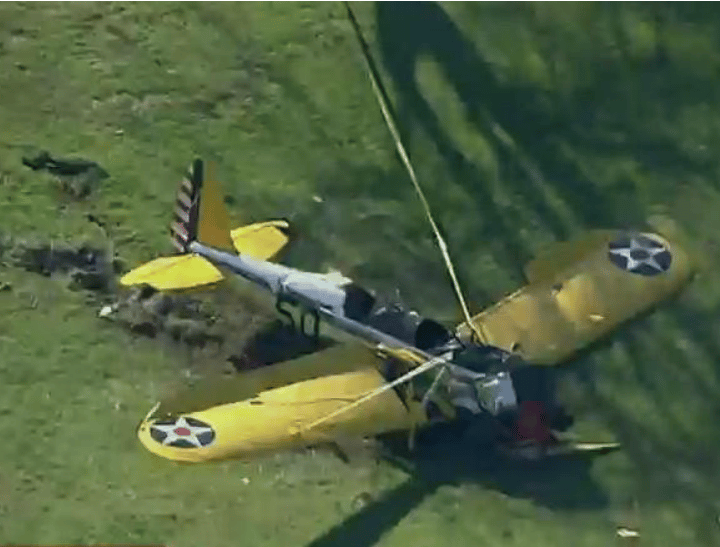 Harrison Ford has been injured in a plane crash.
Update: 
Harrison Ford is reportedly "battered, but ok" after crashing his vintage plane in California earlier today.
His son Ben wrote on Twitter:
"At hospital. Dad is ok. Battered, but ok! He is every bit the man you would think he is. He is an incredibly strong man."
He also thanked everyone for their support.
Mamamia previously wrote…
Harrison Ford has reportedly been seriously injured after his vintage WWII training plane crashed on a California golf course.
The 72-year-old has suffered multiple gashes to his head and was left bleeding.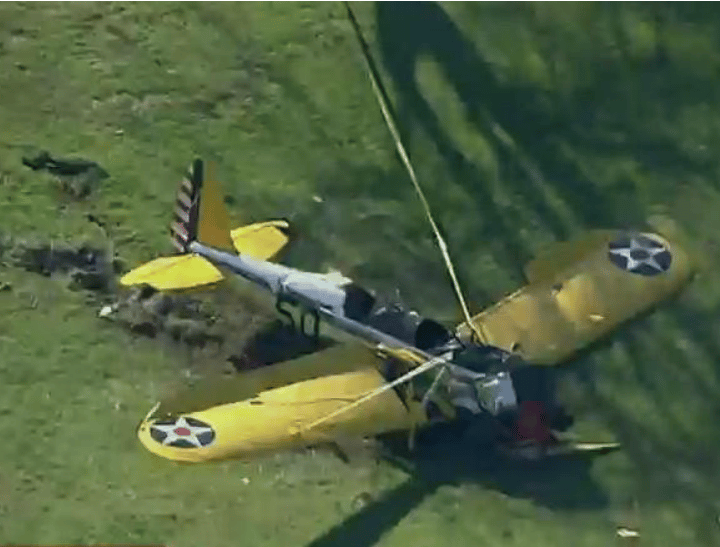 The Los Angeles Fire Department has described his injuries as 'critical'.
"We can confirm that there was a plane crash and the male occupant was a 65-70-years-old man," police spokeswoman Nuria Vanegas said.
"He was transported to a local hospital in stable condition.
"The incident was reported at 2:25pm, it was mechanical failure of plane, that's what caused the accident."
Howard Tabe, an employee at the Penmar Golf Course, told NBC News, "There was blood all over his face … Two very fine doctors were treating him, taking good care of him. I helped put a blanket under his hip."
According to People, this is not the first time Ford has crash-landed a plane. In 2000, his six-passenger plane took a dive in Nebraska.
Harrison Ford is best known for his roles in the Indiana Jones and Star Wars films.
More to come.