Less than 24 hours after sharing a series of photos from his daughter's sixth birthday party at Buckingham Palace, David Beckham has been forced to defend their celebratory outing after receiving a barrage of criticism online.
"Just to be clear this wasn't the Palace opening the gates for Harper's birthday party," Beckham wrote in the final photo shared from the day.
"This was a tea party where us and other guests were invited, so it was a beautiful thing to do with my mum, Harper plus a few school friends… We were honored [sic] to be able to [be] there."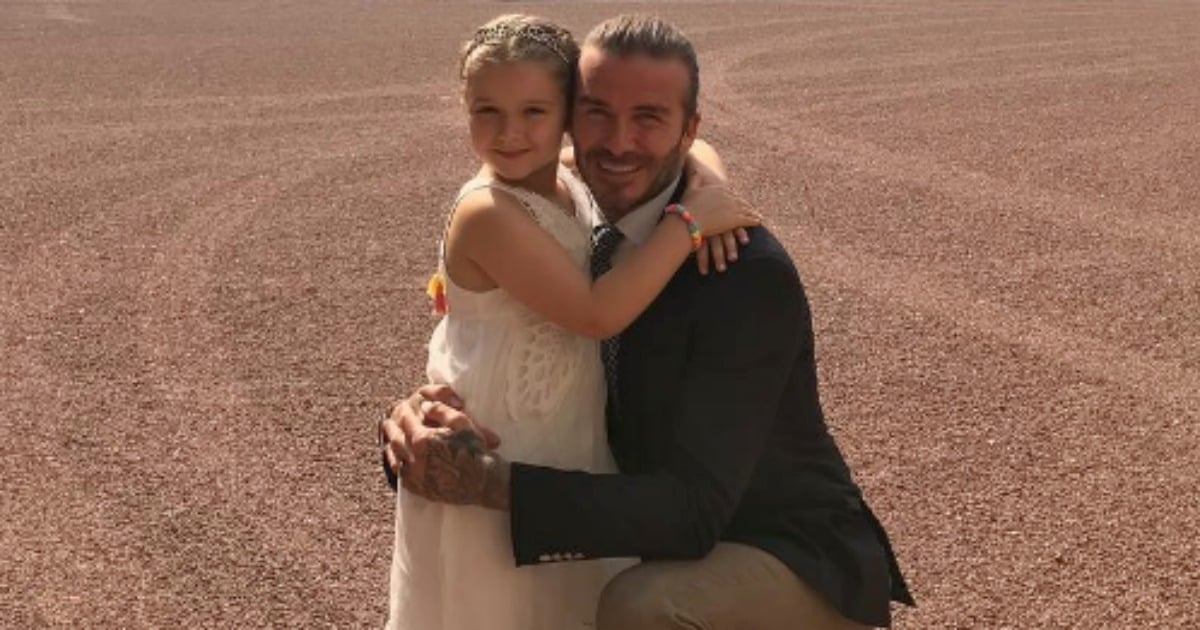 Both David and his fashion designer wife Victoria Beckham shared photos of their only daughter and youngest child's 'princess' celebration at the London Palace to Instagram on Monday.
Among the photos was an image of Harper dressed as her favourite Disney Princess, Frozen's Elsa, and a snap of the six-year-old with her friends and Queen Elizabeth II's granddaughter, Princess Eugenie.
Listen: This Glorious Mess asks have kids birthday parties gone too far? Post continues... 
"Lucky Harper meeting a real life princess at the Palace," the former soccer great captioned the image.
It is understood that the birthday party occurred over the weekend, with Harper, her school friends, David, his mother, Prince Andrew, the Duke of York, Sarah the Duchess of York, and Princess Eugenie all in attendance.
Within minutes of posting the photos, commenters began asking how much the Beckhams - who attended Prince William and Kate Middleton's 2011 wedding and have been fixtures at a number of major royal events in recent years - paid for the exclusive event, and whether or not British taxpayers would be picking up the bill.