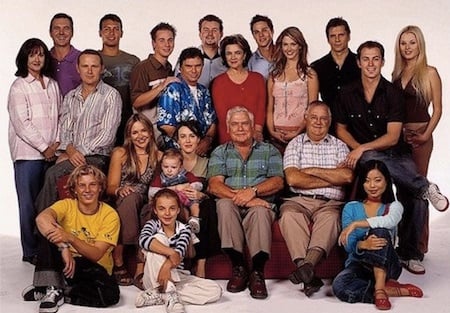 Another former Neighbours star confirms their return.
Delta Goodrem is returning to Ramsay Street for Neighbours 30th anniversary special, set to air in 2015.
And the 30-year-old singer made the announcement on Instagram alongside some flash back pictures.
"GUESS WHAT???… NINA TUCKER RETURNS TO ERINSBOROUGH ??!!! #jackandnina #whereitallbegan #30thanniversary xx," she wrote.
Ah, the memories.
Delta will join iconic Neighours couple, for the special show, despite the fact Madge died almost 13 years ago. We can't wait to see how producers jump that little hurdle.
"It was an immediate yes when I was invited to return for the 30th anniversary, I wouldn't have missed it and I'm thrilled with the way their story unfolds," Anne Charleston, who plays Madge, told the BBC.