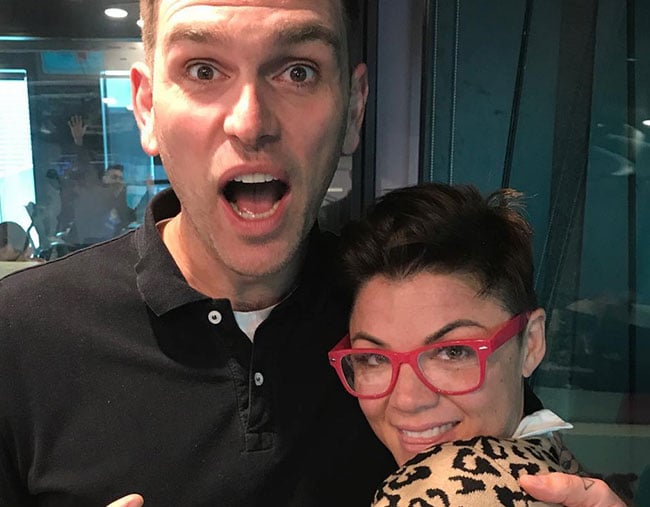 The Em and Harley show is losing one of its hosts.
Comedian Harley Breen announced he'd be leaving the radio show he hosts with singer and comedian Em Rusciano at the end of the year.
"I'm heading back to the fiscally responsible job of being a touring stand up – very smart. It's by no means an easy decision, but it's absolutely the right one," he said on air this morning.
"I love a lot of things that I've been fortunate enough to have in my life: my fiancee, my boys, and stand up. So I've made the choice to give those things my full attention going into the future."
He said he was very grateful for the opportunity and "grateful to you Em for vouching for me – nay, flat-out forcing me on the people of Sydney".
"The big guy has decided to leave the show at the end of the year. I'm very sad, but I understand why," Rusciano wrote on Instagram this morning.
"He's got young kids and is a very talented stand-up and wants to spend more time with both…I'm going to miss HB terribly, but I get it."
Breen's replacement has also been announced and he's no stranger to TV and radio.