A magnificent 17-year-old endangered Silverback gorilla is dead and a 4-year-old child is alive today and in the end, that is the way it had to be.
Harambe the gorilla from a Cincinnati zoo was killed on the weekend for a reason and it's a good one.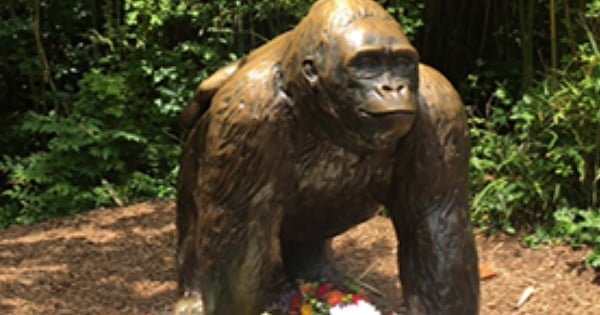 The powerful, wild animal was shot dead after a 4-year-old boy somehow managed to fall into its enclosure. Up until that Sunday, the barrier had been effective for 38 years.
We've seen the footage. A little boy in a moat of water and Harambe suddenly dragging him by a foot up stream. Then down stream. Sudden. Strong. People above screaming and filming.
The screams rise. The gorilla is behind something and we can't see. Then a shot.