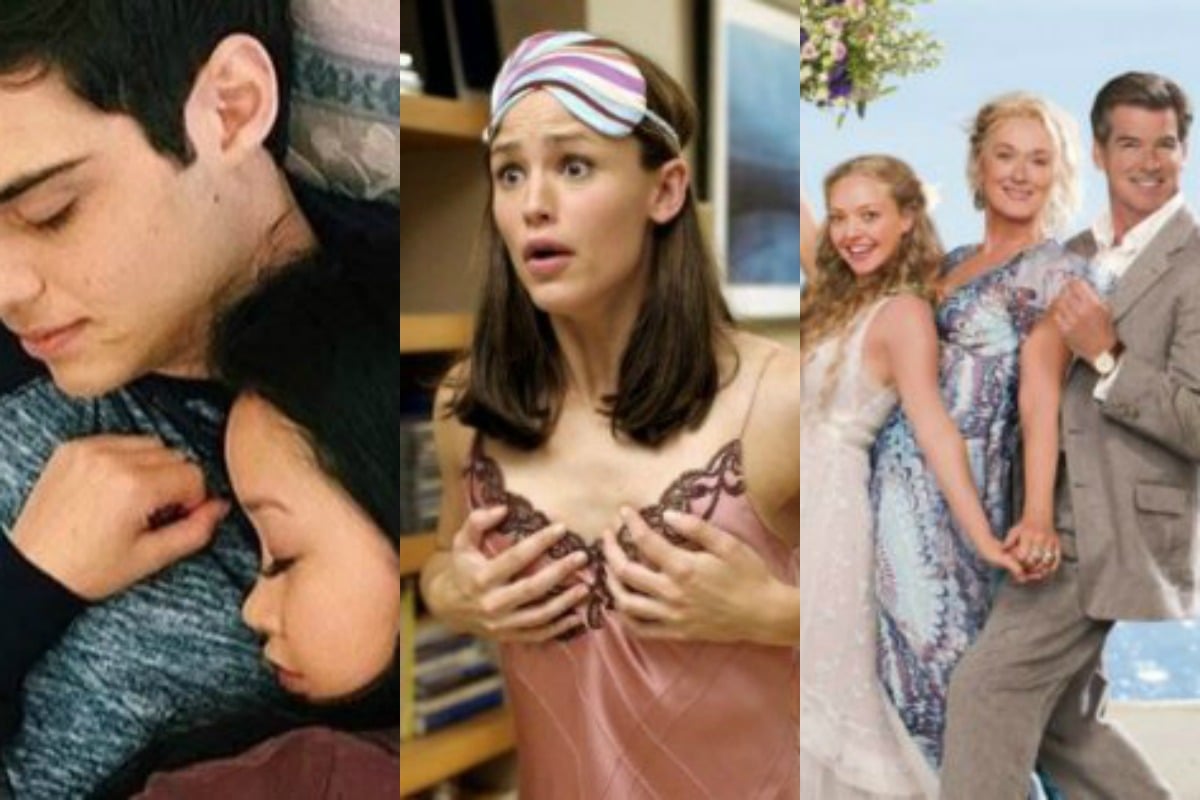 Look.
Things right now are a little… tense.
With news of a global pandemic seemingly everywhere you look, combined with the days on end we're spending indoors with minimal human connection, it's easy to feel a little down in the dumps.
But this is the precise moment our favourite streaming services were built for. (Not really, but roll with me here.)
It's time's like these we have full permission to lean back into all the cheesy goodness Stan and Netflix have to offer, with absolutely no judgement.
So, while you're bunkered down indoors, here are our favourite feel-good movies, bound to cheer you up – or at least get your mind off things for at least 90 minutes.
Mamma Mia!
Where can I watch it? 
Netflix.
Why should I watch it?
There is just something so uplifting about musical rom-coms.
Mamma Mia holds a special place in our hearts here at Mamamia as friends, family, and acquaintances often mistake our women's media company for a live stage play.
But hey, there's not a show I would rather be confused with, and for good reason. The film features a soundtrack of ABBA hits.
Are you sold yet?
The story follows bride-to-be, Sophie Sheridan (Amanda Seyfried) on the Greek Island of Kalokairi as she searches for her estranged father, with hopes that he will walk her down the aisle.
After reading her mother's diary from the summer she was conceived, she narrows the list down to three possible men (Pierce Brosnan, Colin Firth and Stellan Skarsgård), inviting them to the island just in time for her wedding.
If there's one thing you will take away from this movie, it's that there is an ABBA song for every occasion.
Oh, and while you're at it, check out the 2019 sequel, Mamamia, Here We Go Again! too.