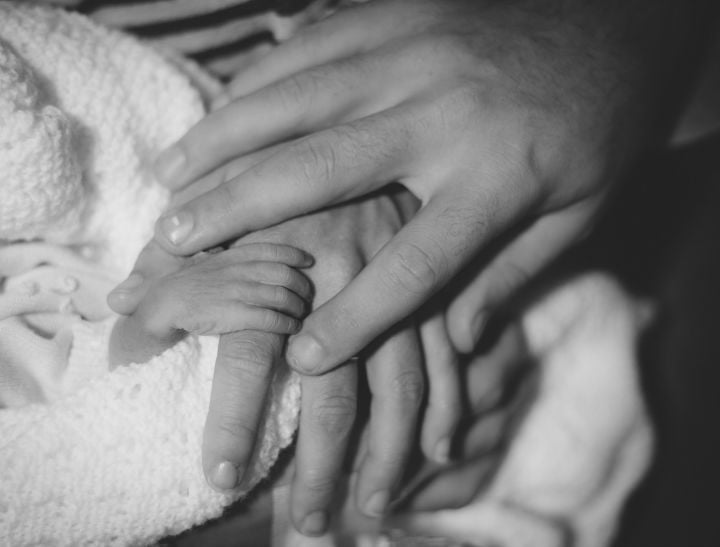 Jessica and Rohan lost their precious baby girl, Scout Sunflower Macpherson, on the 13th of May. Now, they're planning their wedding. In this beautiful post, Jessica writes about how happiness and grief can sit side by side.
Content warning: this post deals with stillbirth and may be distressing for some readers. 
On May the 12th, something happened that would change at least two lives forever. I was 35 weeks and 4 days pregnant, my partner Rohan and I were going about our day as we normally would.
We had been at school, teaching our students, I had been getting ready to start maternity leave, we had been preparing to turn our family into a team of three.
At 4pm, I went to the doctor's, expecting to be told to stop training at the gym, to begin to wind down, to get ready to bring our newborn home. Life had other plans, and instead of being an average appointment, it turned into our worst nightmare. Our doctor could not find our precious baby's heartbeat.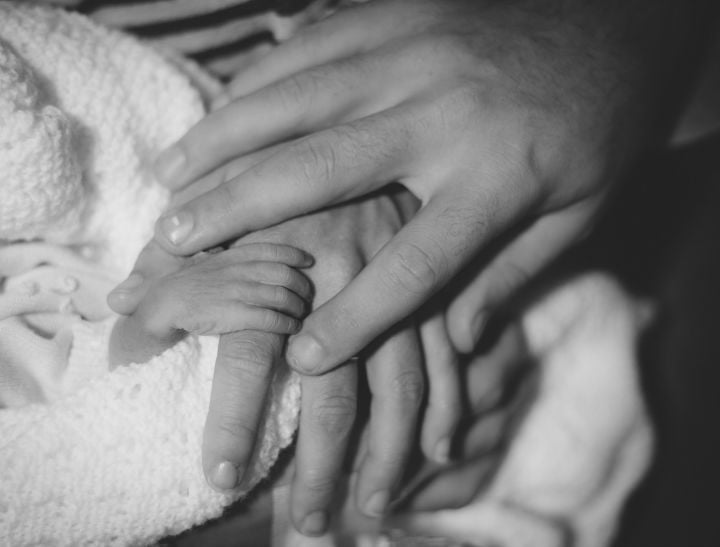 Over the next couple of hours we would hear the torturous words that no parent ever wants to hear: "I'm sorry, there's no heartbeat." On the 13th May, the very next day, our beautiful baby girl, Scout Sunflower Macpherson, was stillborn, she was perfect in every way, a head full of black hair, a cute button nose, she had ten fingers and ten toes.
This week, Scout would have been nine weeks old. There is not a single moment that goes by that I don't think about our daughter. I think about her cute little button nose, the personality she would have had, I think about how I would be navigating life as a new mum, I think of her gorgeous head full of hair, I dream about what colour her eyes would have been and of her beautiful soft skin.
I still wake in the middle of the night wishing our house wasn't so heartbreakingly quiet, I dream of how my life would have looked with our little girl here, I still find this reality ridiculously hard to swallow. Some days my eyes still sting from the tears that fall, my heart is heavy and my hands still tremble.
Amongst all the grief we find moments to smile, we smile at the sunflowers that show up at random moments, we smile at the rainbows after the storms, we smile about the team Rohan and I have created, we smile about our family of three and we smile about our ability to get out of bed each day. Amongst all the tears and the pain, we treasure the fleeting moments of happy.