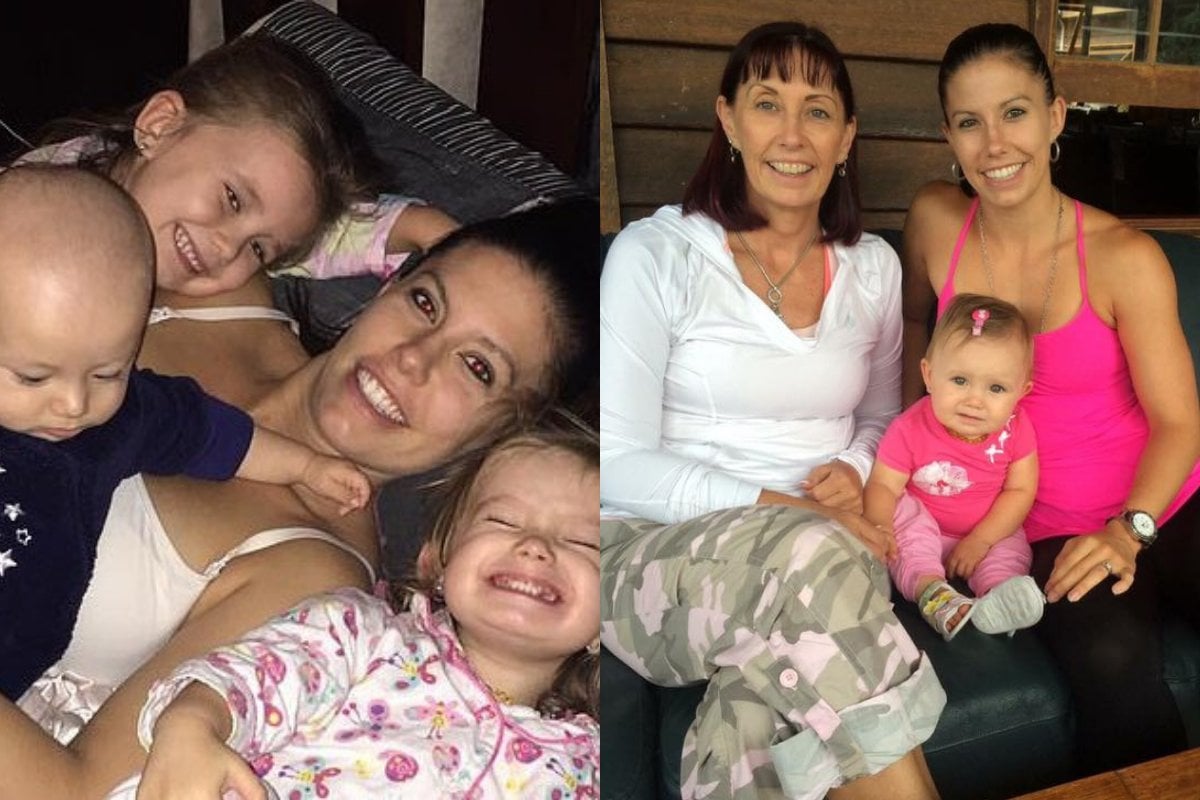 May is Domestic and Family Violence Prevention Month and, at Mamamia, we're sharing women's stories of bravery and courage. If you have the means, please donate to RizeUp to help women and families move on after the devastation of domestic violence.
This post deals with domestic violence and could be triggering to some readers.
Dear Han,
Remember when Dad and I did that media conference six months after you left us, and it just rained all day? It was at the park near home – the one the Brisbane City Council now calls Hannah's Place.
We know how much you hate fuss and attention, so we joked it was probably you up in heaven arranging for it to rain so everyone would just go home.
But they didn't go home. Dad and I stood up in front of the cameras, in the pouring rain, and Dad sent a message loud and clear to the politicians.
He told them that we had heard enough talking and enough promises, and it was time to make coercive control a criminal offence.
Watch: Coercive control is a deliberate pattern of abuse. Post continues after video.
Of course, six months before that, when you and the kids were taken, we'd never even heard of "coercive control". We had seen it firsthand, but we never knew it had a name.
And we certainly never knew that those patterns of suspicious, manipulative behaviour can so often spiral into physical violence and even murder. We know that now, and that's why we were standing there in the rain that day, trying so hard to stop it happening to anyone else.
And this week, nearly two years later, we've finally had a win. This week, in the Queensland Parliament, the Premier said she was joining the fight to H.A.L.T. domestic violence and coercive control.  
That's our catch phrase for the Foundation we set up in your name, and here was the Premier picking it up and running with it. And she read out the precious names that make up that acronym – Hannah, Aaliyah, Laianah and Trey.
So if you didn't like the attention you were receiving on that rainy day in 2020, you certainly wouldn't have been thrilled with how much attention you were getting in Parliament.