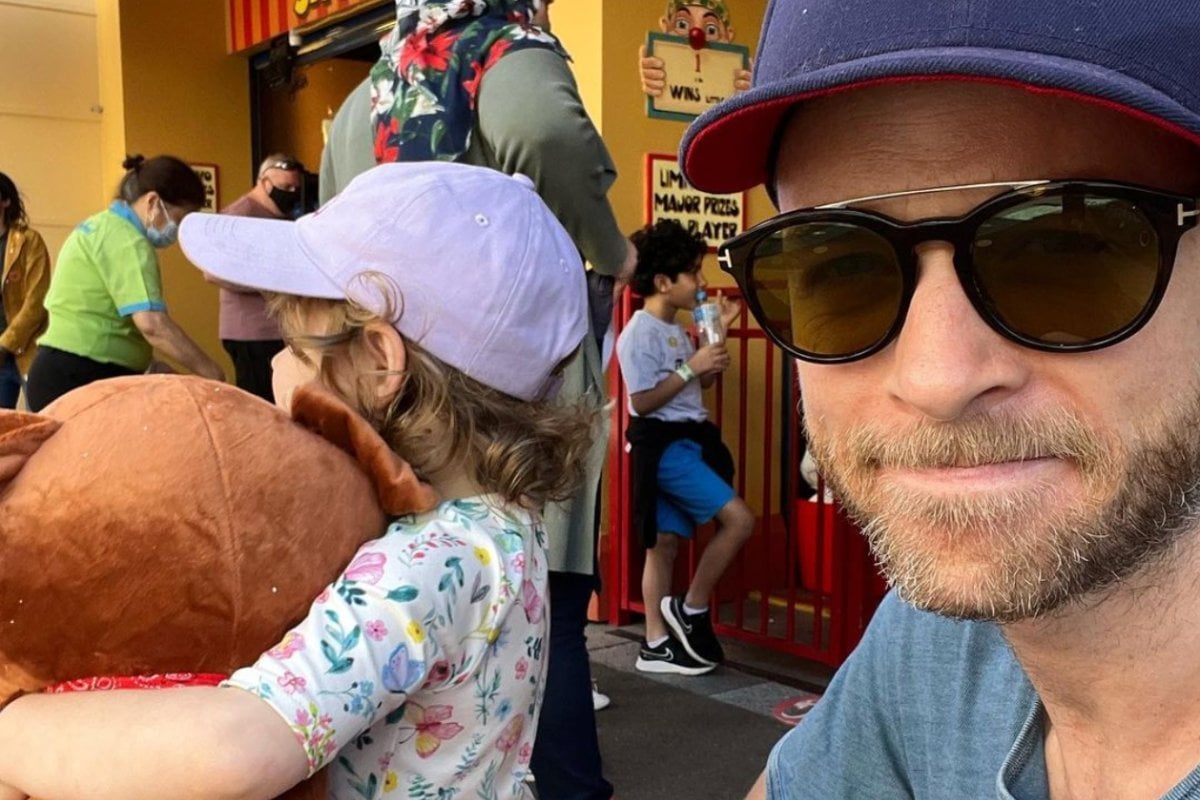 Hamish Blake is father of the year. But that doesn't mean he doesn't have rough parenting days.
Recently Blake was given the award at the Australian Fathering Awards, thanks to the relatable dad content he has been sharing via his new podcast.
"Of course, we're all constantly messing up, but my heart is warmed by the love and commitment of the dads I have on the show and those who listen to it," he said when accepting the award.
Listen to Hamish Blake on No Filter.
"I'm merely the 'spokesdad' this year for the fathers, and father figures, out there who are making this effort for their kids, and that is a true honour."
But part of his new role is reflecting on the good and challenging times of being a dad to two kids - son Sonny, nine, and daughter Rudy, six.
Now when Mia Freedman asked him on Mamamia's No Filter what parenting moments push his buttons, Blake says there's one example that stands out.
Watch: a look back at Hamish Blake winning the Gold Logie. Post continues below.
"I get frustrated, not angry. What would be my frustration trigger is anger," he explains.
"Anger makes me angry. So the only thing that really upsets me, because I'm so grateful for the life we have and the privilege really, is I can't handle it when someone from my perception is choosing to be angry or upset.