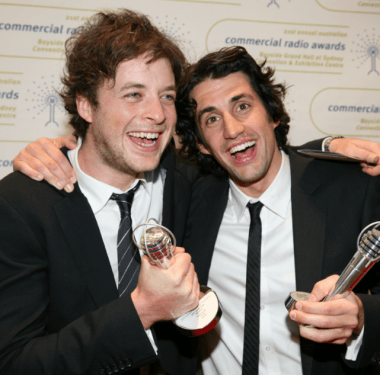 Hamish and Andy's gap year is over as they return to drive time radio. But their return to radio has been made a little (a lot) sweeter by the prospect of a very hefty pay packet.
News.com.au is reporting today that Hamish and Andy will each receive an annual salary of $4M for taking back drive time on 2DayFM, making them the highest paid FM radio personalities in the country.
Southern Cross Austereo (who owns 2DayFM) has taken a hit in their ratings and their share price (apparently the company value dropped $500M) this year as a result of the departure of radio juggernauts Kyle and Jackie O. Interestingly, Kyle and Jackie O apparently left their high rating 2DayFM breakfast show because Southern Cross Austereo refused to meet their demand for annual salaries of $2M each.