This is hardly the first time I've found myself thinking, "Thank God for Hamish and Andy".
In news that you most definitely did not manage to miss this week, 19-year-old Paris Jackson arrived in Australia as Myer's ambassador for the Melbourne Cup.
It is rumoured that the model, actress, activist and daughter of the late Michael Jackson, was paid $100,000 to attend as a VIP guest, and from the moment she stepped foot into Flemington Racecourse, she was the perfect prey for the Australian news media.
It all began with Fairfax reporting that Jackson "wasn't a fan" of the Alex Perry dress she was expected to wear, instead wearing a Morrison piece (also a Myer brand) and she even (would you believe it) wore her own boots.
LISTEN: Mia Freedman, Holly Wainwright and I debrief on the media coverage of Paris Jackson. Post continues below. 
Goodness.
Never mind that the source of the story was unidentified and simply described as someone 'close to Myer'. And never mind that both Alex Perry and Paris Jackson denied that any such conflict occurred.
None of that mattered. Because the Australian media were only just getting started.
News Corp had a field day. "What was Myer thinking choosing Paris Jackson for face of Melbourne Cup?" they asked. And then it was "Melbourne Cup VIP guests photographed a little worse for wear". And then it was an extensive list, with an implicit eye roll, of all the things they were told they couldn't ask the celebrity, including about the death of her father, and her mental health issues as an adolescent.
That… that sounds pretty reasonable to me.
Oh. And then The Daily Mail decided to run close up pictures of Jackson flaunting her "unshaven legs", branding her Melbourne Cup appearance a "nightmare".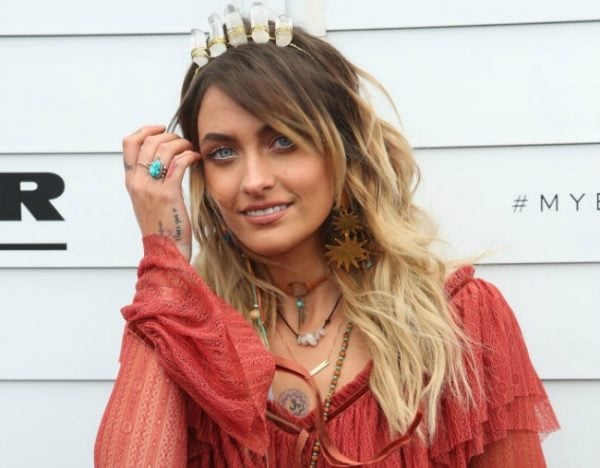 But the real "Welcome to Australia!" came on Wednesday morning, when the Herald Sun ran with the headline, both in print and online (it was just that... good) "Wacko Jacko 2.0" accompanied by an image of the young woman poking her tongue out.
Nothing screams "please come back!" like making fun of someone's deceased father, and calling someone who has been open about their crippling depression and anxiety, as well as their multiple suicide attempts, "wacko".
As we watched this unfold, many of us were left with the question; What the hell is wrong with everyone? 
This isn't the first time we've invited someone to Australia, seemingly just to humiliate them.
Jeremy Clarkson refuses to come back to Australia after he was chased down by paparazzi in Woolloomooloo, Sydney. Kyle Sandilands took it upon himself to ask Lorde if she and Taylor Swift were "lesbians", which she didn't particularly appreciate. Sandilands also referred to Matt LeBlanc, who played Joey on Friends, as an "asshole" who he "hates," directly after their interview. Even Frank Sinatra turned on Australian journalists after touring the country, when they ran a story about his alleged mafia connections and relationships with various women.
There are too many examples to recount.
But when an international celebrity appears on Hamish and Andy, we can all breathe a sigh of relief.
There will be no inappropriate sexual innuendo, or hard-hitting questions designed to make them uncomfortable. The guest will never be the butt of the joke. It doesn't matter how sceptical someone is about the integrity of the media, it will take Hamish and Andy approximately 10 seconds to get them onside.
it's 3am and i have work tomorrow morning and yet i still can't stop watching hamish & andy videos

— Paris-Michael K. J. (@ParisJackson) June 26, 2017
It didn't hurt, of course, that Jackson was already very much a Hamish and Andy fan.
On Wednesday afternoon, Jackson could not contain her excitement as the pair offered her a quick sniff of their scent 'Andy by Hamish', the fastest selling celebrity fragrance in Australian history.
She laughed as she pranked her friend Twilight's Taylor Lautner, by putting him on the phone to an Australian fan named 'Rachel', who was really just Jackson putting on her very best Australian accent.
It was innocent. It was simple. And it was entertaining.
The duo treats every guest with genuine respect, and as a result are consistently able to get the most out of them. They are supremely talented in a way that appears effortless.
To be funny without being mean is an art that very few are able to master.
After a week where the Australian media has behaved appallingly, Hamish and Andy - at least - gave us something to be proud of.