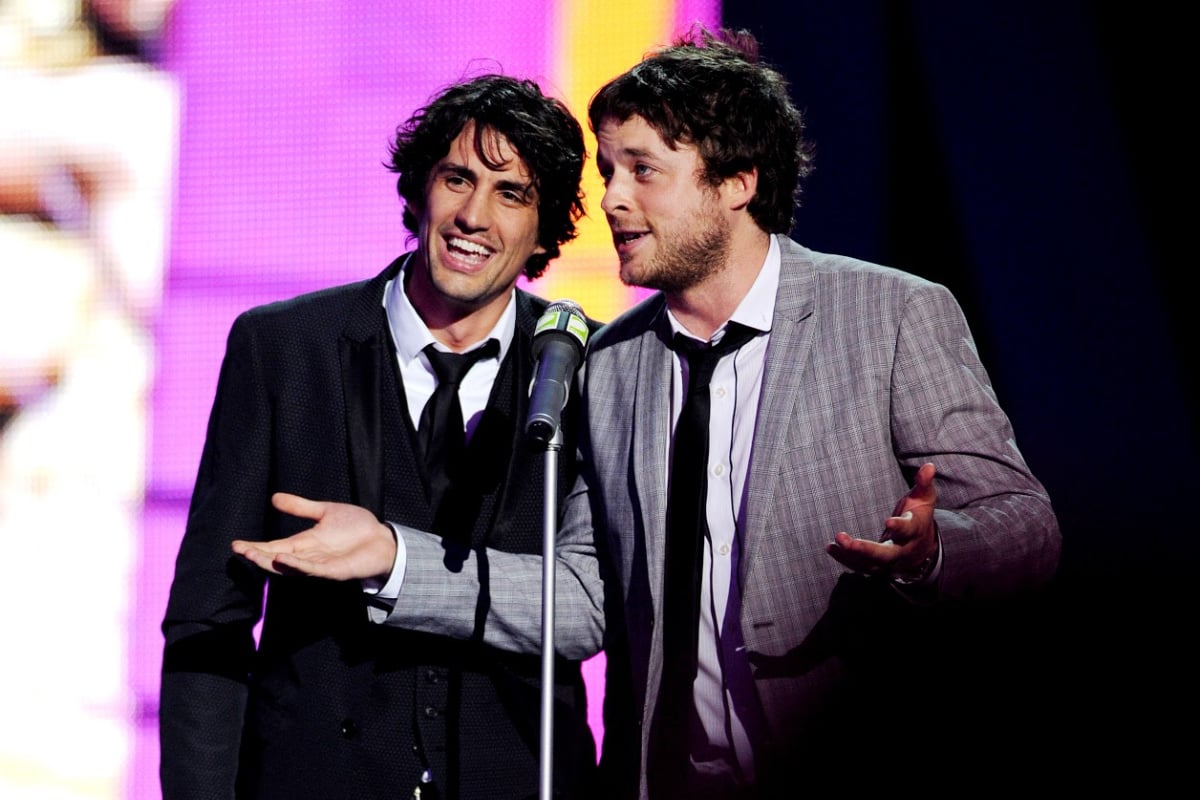 Tasked with presenting an ARIA award at the beginning of their careers, Hamish Blake and Andy Lee opened the envelope that contained the winner's name to discover it was empty.
The incident happened almost 15 years ago, while the pair were presenting the award for Best Country Album, and honestly, it would've ended very badly, if it wasn't for a series of mistakes.
Speaking to Tommy Little on his new podcast Flustercuck, Hamish said they got a call to present the award and attended rehearsals the day before the actual ceremony.
The best Hamish and Andy moments. Post continues below video.
"Me and Andy, fresh to the entertainment industry, probably about 24, maybe, get the call up to go 'You guys can announce an ARIA', and [we thought] 'Oh my god, this is huge, we've made it'."
Hamish said there were rehearsals the day before the event, during which presenters would run through their announcement. During this, the winner envelopes have fake names – such as Bert and Ernie – in them so the actual winners are not given away.
"We go, 'The winner of Best Country album is…' and we open it up and it says 'Betty Boop'," Hamish said.
"But then in the auditorium, because they're tech-checking everything, a video from Keith Urban rolls going 'Hey guys,' and he's holding the ARIA and he's like, 'Hey guys, I just want to say thanks for this, this is such an honour.' And then it quickly stops."
The video was mistakenly played at the rehearsal, with Hamish recalling "a slight air of whoops, we shouldn't have done that".