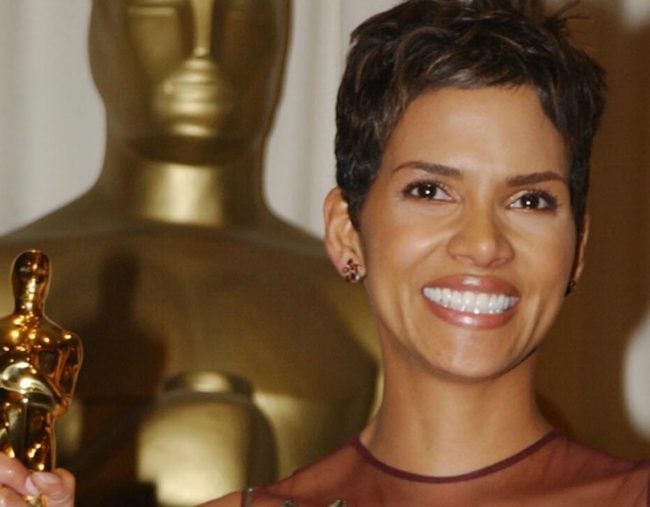 Halle Berry, the only black woman to ever win a best actress Oscar, says her 2002 win turned out to be meaningless.
Meanwhile Fast and Furious star Michelle Rodriguez says she may quit the action movie franchise unless filmmakers "show some love for women".
Their comments proved a reality check for women in Hollywood on Wednesday even as the Academy of Motion Picture Arts and Sciences said it invited 298 more women to join its ranks in a bid to improve diversity at the organisation behind the Oscars.
Berry in 2002 won the best actress Oscar for Monster's Ball, becoming the first black woman to do so. Fifteen years on, she remains the only woman of colour to get the honour.
"Wow, that moment really meant nothing. It meant nothing. I thought it meant something, but I think it meant nothing," she told Teen Vogue editor Elaine Welteroth in a video interview at the Cannes Lion festival released late on Tuesday.
Berry said she reached that troubling conclusion in 2016 when all 20 of the Oscar acting nominees were white, sparking the #OscarsSoWhite backlash.
"I was profoundly hurt by that, and saddened by that," Berry said, adding that it had prompted her to want to start directing and producing to make more opportunities for actors of colour.
Elsewhere, Rodriguez, who plays Vin Diesel's love interest in five of the eight Fast and Furious box office hits, suggested she was prepared to quit her role as tough street racer Letty Ortiz over the portrayal of women.
"F8 (the 8th film) is out digitally today," she wrote on her Instagram account on Tuesday above a montage of photos from the film.
"I hope they decide to show some love to the women of the franchise on the next one or I just might have to say goodbye to a loved franchise," she continued.
In an interview in May with Entertainment Weekly, she said women in action films should have "more female camaraderie, (and have) women do things independently outside of what the boys are doing – now that is truly the voice of female independence."