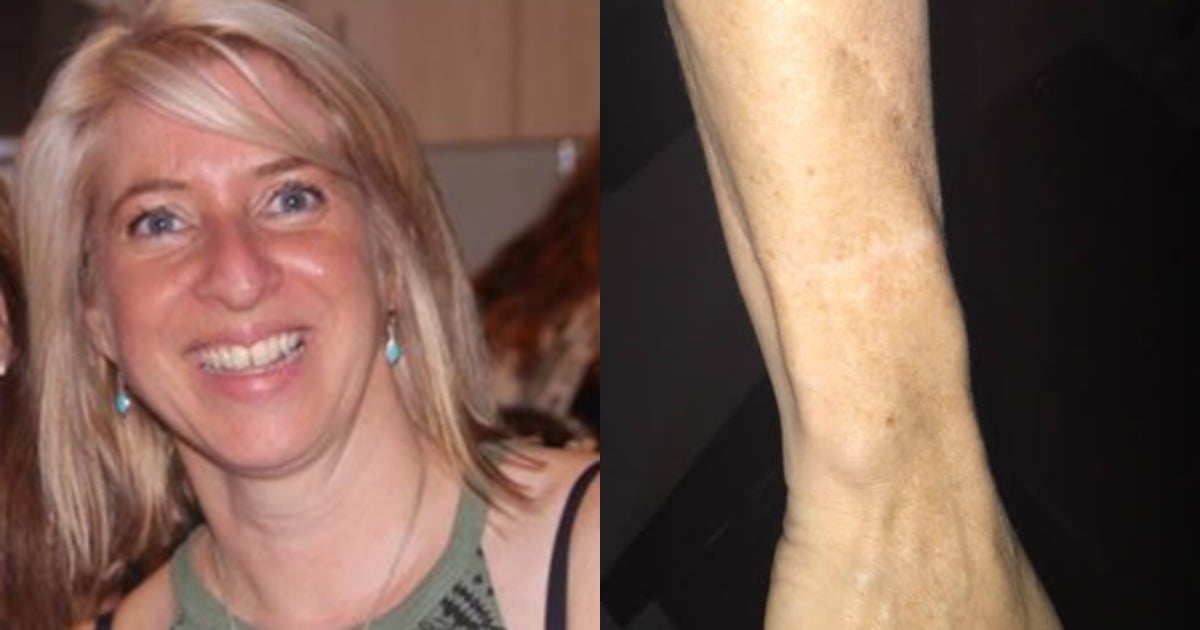 There are a few things you can always rely on your hairdresser for.
Give you Jessica Biel's balayage? Check. Steer you away from making a bad hair decision they know you will regret? Check. Filling you in on the juiciest goss they've heard on the job? Double check.
But what about potentially saving your life? Melbourne-based hairdresser Merryn Mott can make that claim.
Thanks to the 43-year-old, three clients have been diagnosed and treated for melanoma after Mott noticed strange marks she recommended they have checked.
In 2016 alone, it's estimated 13,283 Australians will be diagnosed with the skin cancer.
Mott's knowledge and passion for awareness stems from a horrible day in 2007, when she was diagnosed with an aggressive melanoma herself.
Watch: How well do you know the signs of ovarian cancer? Post continues after video
"I first noticed the mark at the end of 2006. It was the size of a pea and I saw it at the end of work one day and presumed it was a stain from hair dye. It wasn't there one day and there the next," the hairdresser of 28 years says.
"I tried to rub it off but it didn't go, so I assumed it was a stubborn stain that would disappear after a few washes. Days went by and it still hadn't come off."
Mott forgot about it, until she went on a family holiday in summer.
"Any time I went in the sun it would get really itchy, so itchy I couldn't bear it. It looked a bit like a freckle at the start, it didn't look sinister or anything, then it developed a red shiny patch in the middle," she says.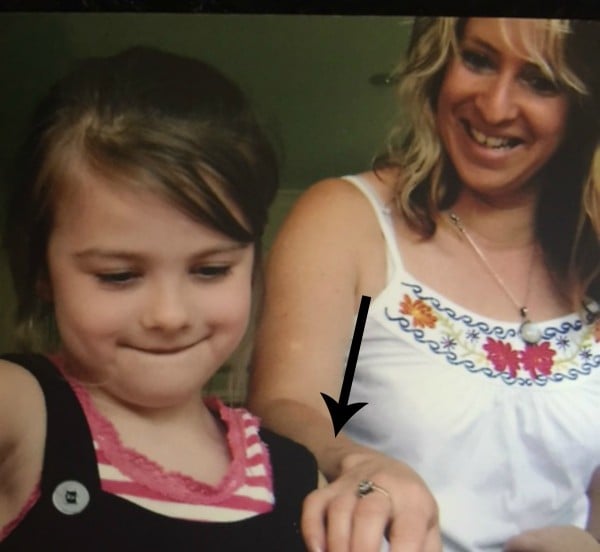 If you look closely in the photo above you can see the slightly darker area. Image: Supplied.
Her husband advised they see a doctor when they got home, but almost six months passed before the busy mum had the mark checked.
The dermatologist took one look at it and informed her it needed to be cut out straight away. A small piece was cut out and sent away; a few days later Mott was asked to come in again as soon as possible.
"That really made me panic. I was shocked. I went in and they took a piece of skin the size of a small steak out, and then bunched skin together," she says.
"I couldn't even stretch my skin out properly, it looked like the top of my hand had been cut off. It was so traumatic; as a hairdresser I couldn't use my hand, it was so terrible and painful."
A week went by before Mott received the horrible news. She was diagnosed with progressive and aggressive melanoma that was level two and a half on the Clark scale, meaning there were melanoma cells in the layer directly under the epidermis, or outer layer of skin. (Post continues after gallery.)