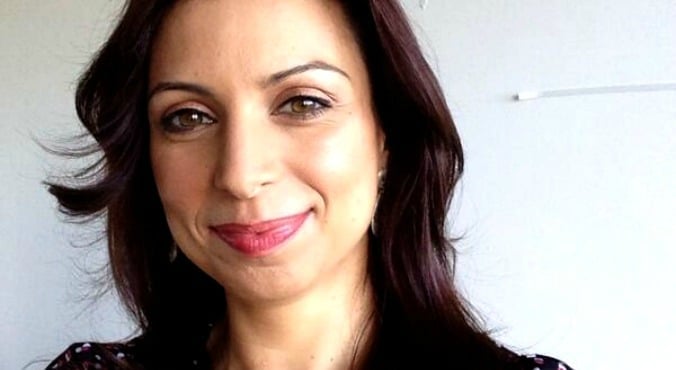 Image: Jo Abi (supplied)
I was so incredibly way overdue for a haircut when I made the appointment. Working and raising three kids means my hair is very low on the priority list but it had gotten to such a ridiculous length that I squeezed in an appointment in between my son's soccer games on Saturday.
I had 45 minutes to get in and out.
I'd been saving up a voucher to one of those luxury hair salons that is part hairdresser, part day spa. I booked in for a shampoo and a cut, skipping the blow dry to save money and time.
I arrived with my daughter. She sat on my lap and happily accessed the free WiFi while they slammed down tea, water and a questionnaire in front of me. I started filling it out when a very young girl bounced up to me and said, "I'll just give you a quick massage while you're waiting for your hair stylist". Before I could say, "I hate massages", which I do, she started gently rubbing my hair. I moaned aloud, closed my eyes and gave in.
She worked her way over my scalp, then did something to my arms which felt amazing and then moved to the back of my neck. She rubbed the left side and then the right, rather firmly, and when she did the right side I felt sensation shoot all the way down my right leg.
I went momentarily blind. "I think I'll start getting massages more often," I thought.
I got my haircut and raced to my son's soccer game with minutes to spare, loving my new style.
That night I felt a tension just above my right buttock which was strange because I hadn't exercised that day. I thought I must have pulled a muscle somehow and thought nothing of it. The next morning I could barely get out of bed. I was stiff and in pain from my neck all the way down to the right side of my lower back. I got up, did a few stretches and spent the day walking gingerly around the house.
By Sunday night I was wondering how I was going to get any sleep due to the pain I was in. I blamed it on the new pillows I had bought two months earlier, thinking they must be too soft.