Some hairdressers see their day job as informal counsellors of their community.
One American hairdresser spent eight hours with a customer who was suffering from depression and the outward results were amazing.
Kate Langman first noticed her client browsing products in her salon in Wisconsin.
After striking up a conversation, Langman learned that the woman suffered from "a very deep depression".
"She couldn't get out of her bed for six months," Langman explained in a Facebook post.
"Which meant she didn't wash her hair or brush it. She kept pulling it back into this bun which after that length of time turned into a huge dread lock. The bun was so matted that it felt like she literally had rock on the back of her head."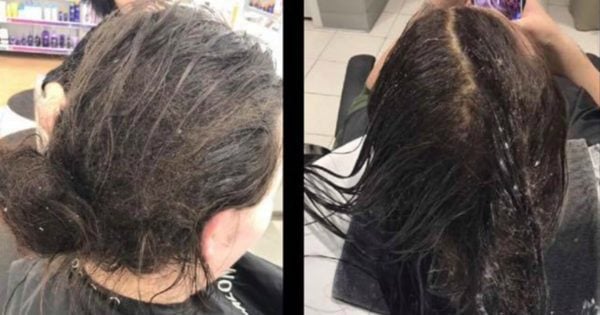 Langman offered to help her with her giant matted knot and booked an appointment.
After two no-shows the hairdresser thought the woman may never return.
"It actually, kind of, broke my heart. I wanted to help her so much," she said.
Eventually the woman came in again and Langman started working her magic.