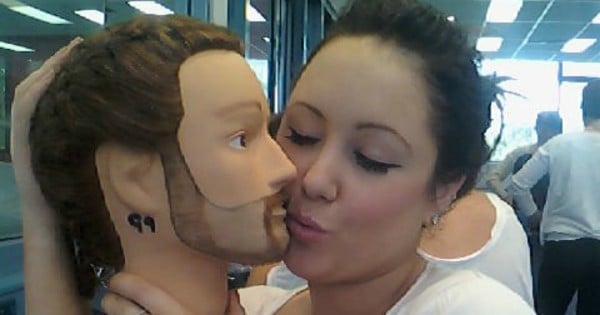 My story as a hairdresser is pretty typical, I think, but it's not a well-known one.
The basic fact is behind all the glitz and glamour of the hair industry, working conditions are generally terrible.
It's standard for hairdressers to get exploited and bullied and ripped off. I believe because our industry is primarily dominated by females this goes on in silence.
Things should change. If construction workers, or train drivers, or anyone else was getting treated like this at work you'd definitely hear about it.
I hope that by sharing my experience I encourage other hairdressers to stick up for themselves, and start fighting for a better work culture in salons. It really doesn't have to be this way.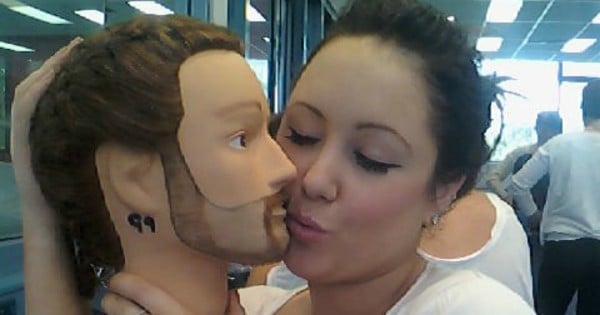 "It's standard for hairdressers to get exploited and bullied and ripped off." Image Source: Supplied.
Like heaps of other stylists I've met, I always knew I was going to be a hairdresser.
I learned to braid when I was six-years-old, and before school I used to do other kids' hair for a gold coin. I used to make babysitters sit down while I did their hair and make up (poor babysitters!).
I would check kids hair for nits in primary school, let their parents know if they had lice and help eradicate them too.
I made sure I knew the salon owner who lived down the street and when I was 11 I begged to work for her... I said, 'Please, can I work for you? I'll even work for free.' She said, 'OK.'
My jobs were filling up shampoo bottles, cleaning and sterilising equipment with the old blue disinfectant. I'd clean the mirrors. Eventually I was allowed to shampoo some of the regulars. I went there most days after school and worked every Saturday, all for free. And I loved it.
By the time I was 17 I had done hair for a wedding – a bride and three bridesmaids — and I was getting paid casual rates at the salon I worked in.