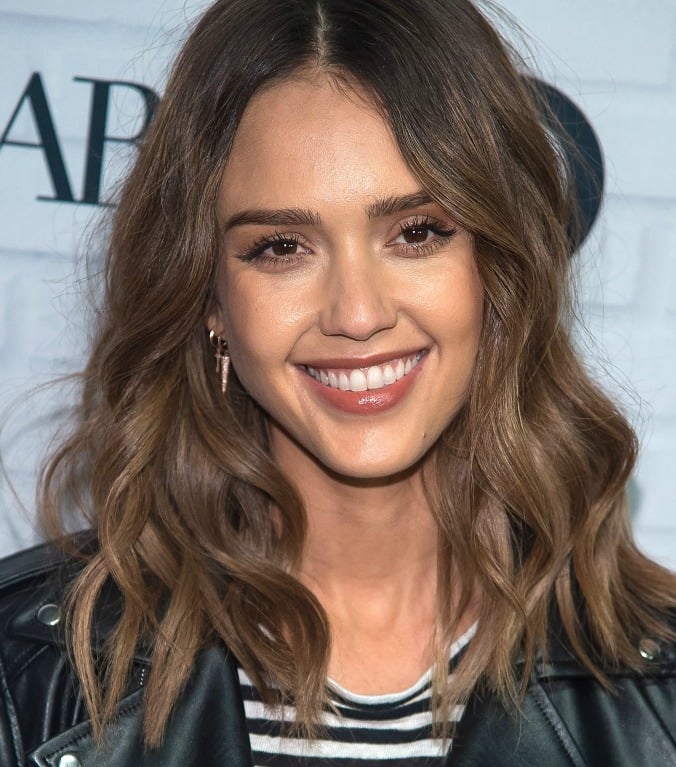 I can't count the number of times I've spent an entire hair appointment wondering if I've broken some unspoken rule of salon etiquette.
Here's a small sample of my typical internal monologue: Oh God, am I making enough conversation? Is it rude if I start reading a magazine now? My coffee's going cold but if I reach over to grab it, is that going to end in disaster?
The reassuring news is I'm not the only neurotic one out there.
The Glow team came up with a comprehensive list of the awkward salon etiquette questions we've always wanted to ask, but never dared to, and took them to two Aussie hairdressers: ELEVEN Australia co-Creative Director and three-time Hairdresser of the Year Joey Scandizzo, and Togninis Premier Colourist David Martin. They didn't hold back.
1. Talk to me.
Q: How much conversation do you generally expect from a client? Do you find it offensive if they don't really want to chat?
Joey Scandizzo: "Not at all! I love being able to concentrate on what I'm doing, and I totally understand it's a great time for my clients to chill out and read a magazine, which most people don't get the luxury to do these days. As long as we have a good chat at the beginning and both of us know exactly what's going on with the haircut or style, I am happy for the client to sit back and relax. I'm pretty sure they are happier when they see me focussed and not just there for a chat."
David Martin: "It's all about the client and their visit to the salon. Bottom line is: if a client requires some chat time or quiet time it's their visit, and it should never be taken personally or as though the client is being rude. Sometimes it's nice for the hairdresser, too."
 2. The blow-dry issue.
Q: What about talking while blow-drying — should there just be a blanket 'no talking' rule?
Joey Scandizzo: "That rule would be awesome; you feel really bad when you can see your client's lips moving and you can't hear a thing they are saying. And it's not great for the clients sitting next to you to have two people yelling at each other over the noise of the dryer. The worst is when a client is in the middle of a big story, yelling over the dryer, and all of a sudden I stop the blow dryer and everyone hears them screaming."
David Martin: "This can be a challenge, especially if the client is softly-spoken or they are trying to talk about private matters. The best way to get around this is to learn to lip read in the mirror ... everyone wants to say, 'What? Speak up! I can't hear you!' but no one does that. Instead, if we don't hear something correctly we just smile, nod and say, 'Yes, absolutely' and hope for the best."