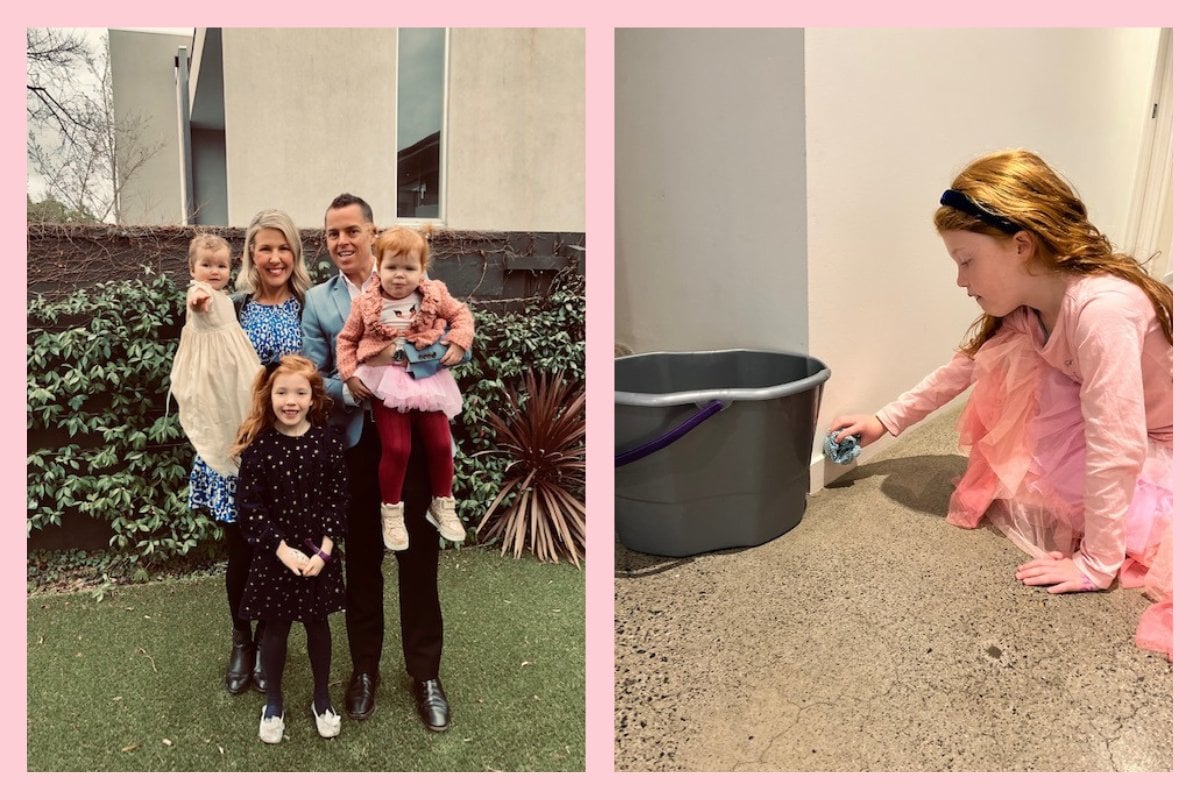 If life is busy, then life with children can feel extra busy. 
Which means things at home can get a little... chaotic.
But like most people, I find that I can't concentrate or work in a house that is an absolute mess. I'm the type of person who likes to stay on top of my housework, but being time poor can make achieving this especially difficult. 
While you're here, watch these 4 cleaning hacks that will make your life easier. Post continues after video.
To make life a bit easier at home, I've come up with a few small ways to ease the day-to-day mental load. So, if you're looking for a way to get some time back, here are my top tips to make your life at home a little less... chaotic. 
1. Use a quality disinfectant.
First up, I think it's important to use a good quality disinfectant that I know will effectively kill germs. I'm particularly fussy about making sure our floors are clean, especially when we have three small children and a dog. 
Those who have lived in the UK will already be familiar with the multipurpose household grade disinfectant Zoflora. It's the UK's number one household disinfectant and has just been launched in Australia.
Zoflora has been lab tested and proven to kill 99.9 per cent of household bacteria such as E.Coli and salmonella, as well as those other grubby bugs that are headlining this winter: COVID-19 and Influenza A.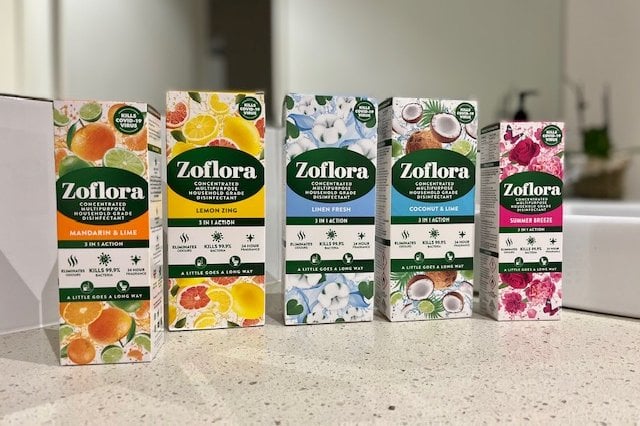 Image: Supplied.