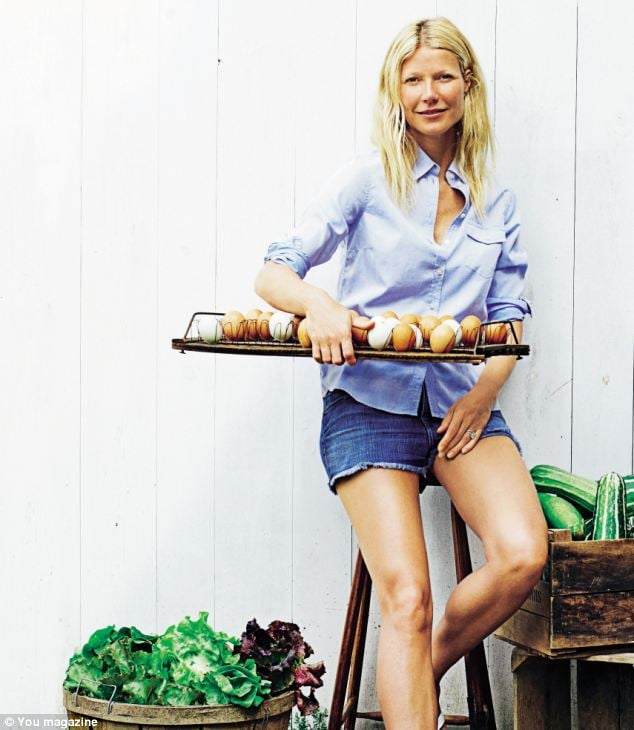 Oh, Goopy.
She has provided us with indispensable life advice — everything from how to irrigate your colon and steam your uterus, where to buy a $900 throw blanket and why water has feelings — and now, Gwyneth Paltrow has some new, crucial information for you.
Yawning: you're doing it wrong.
That's right. Next time you're overtired from that film premiere, drinking too much organic wine, or overdoing it in your private gym with Tracy Anderson, think twice about how you unleash that yawn.
The actress was dining with Michael Lear, a "wonderful yogi and important quarterback for mindfulness and meditation" when he caught her trying to suppress a yawn, she writes on Goop.
A yawn? When you're in the presence of a quarterback for mindfulness? Well, I never.
Anyway, Lear told her to "Please yawn. Really give into it, as it's the body's primary way to release and stretch the jaw and neck muscles after a long day of work and conversation".
The lifestyle savant, never one to shy away from new and ever more ridiculous ways to complicate your life, obeyed, and the two engaged in a "yawning stretch" as they passed the contagious yawn back and forth between them.
There follows a two-part, seven-step guide to yawning.
Paltrow recommends practising your yawning techniques throughout the day, but don't forget this is a person who doesn't believe the sun is harmful.
"We're human beings and the sun is the sun — how can it be bad for you? I don't think anything that's natural can be bad for you," quoth she to UK Cosmopolitan.
Check out our Gwyneth gallery…