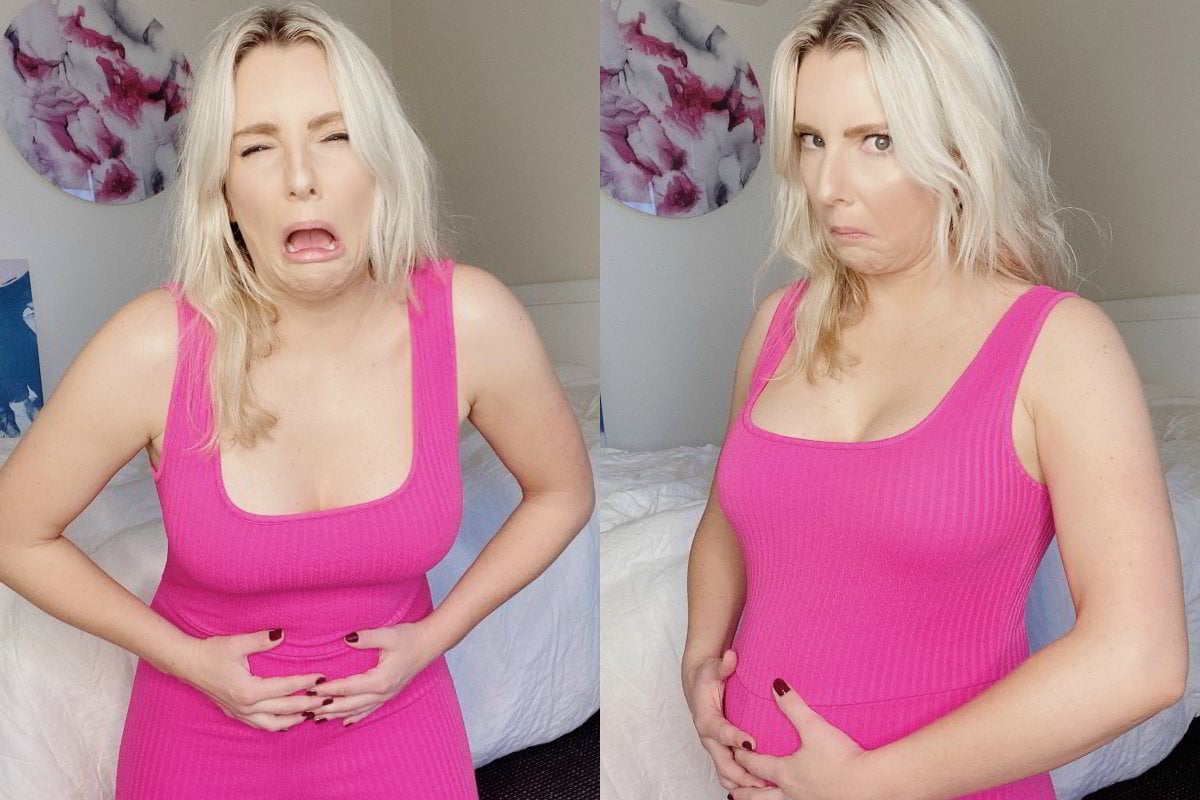 Hi, my name is Kelly and I perpetually look about four to six months pregnant.
Not because I am, but instead it's because my gut likes to play a little game on me most days.
Not a fun game, mind you, more like the sadistic game that the creepy doll riding a bike likes to play in the Saw movie franchise.
The kind of game that involves cramps and bloating at the most inopportune moments, when you're just trying to get on with your life.
People that don't suffer from the dreaded bloat and subsequent tummy issues don't understand just how debilitating it can be. It's all fun and games until you're nervous to go on dates, or to job interviews or celebratory lunches.
Some of us deal with it by avoiding different foods or eating probiotic-rich foods like kimchi. I personally like to take a gut health supplement (Nutra-Life Gut Relief is my go-to) so I don't need to worry as much about the bloat.
If you also suffer from the 'is she/isn't she pregnant' bloat, you'll be able to relate to at least 60 per cent of the below...
1. A relative or family friend has congratulated you on the non-existent baby apparently growing in your gut at least once.
It's not a fetus - it's food. And that's rude to assume anyway, right?
Phew. via GIPHY
2. You've definitely had to cancel on your friends because you're at home hugging a pillow in pain.
You also wouldn't want to go out given you look like you're hiding a stolen melon under your shirt.