It's not always physical, rarely conscious; just a strange, sudden sense that something isn't right. We've all felt it at some point in our lives, and thankfully most of the time turns out to be unfounded.
But what about when it's right?
In an unsettling Reddit thread, people have shared stories of the moment that sense, that feeling, was worth listening to.
Drunk friend, or something more sinister?
"A few years ago, about 1am Sunday morning, I had to take my dog out before bed. I live in a rough neighbourhood and I am a female so I usually have my guard up regardless of the time. Before I left the apartment building, my gut told me something was up," user calamityhjane wrote.
The street was empty, save for a van parked on the side of the road, and three men.
"Out of the corner of my eye, I could see they were struggling; on closer inspection I see two of the men are holding up the other man between them. I make the assumption that they are headed home after a night of heavy partying and they are just helping their friend get sick or something… Then they notice me and they stop everything and freeze."
Jane hurried back into her building, unsettled, but her fears forgotten by the next morning. Until…
"There was a notice in the elevator asking for witnesses as to exactly what I saw that evening because a dead body had been found. So… this wasn't a friend of theirs after all…. they were ditching a body."
Turn back, now.
It was a typical Thanksgiving for user ManguaHa, sadly. Their parents were arguing, his father yelling about overspending on the holidays.
"It got to a point where my mom told me and my brothers to leave for the party ahead of them," he wrote. "We didn't get far from the house until a really bad feeling started sinking in my stomach. I knew my brothers felt something too. I said 'Can we go back?' And my older brother turned around immediately. When we got there my father was gone, he had left out of anger and my mum yelled at him to leave. My mother was in her bed, laying still with an empty bottle of sleeping pills beside her."
Fortunately, she survived.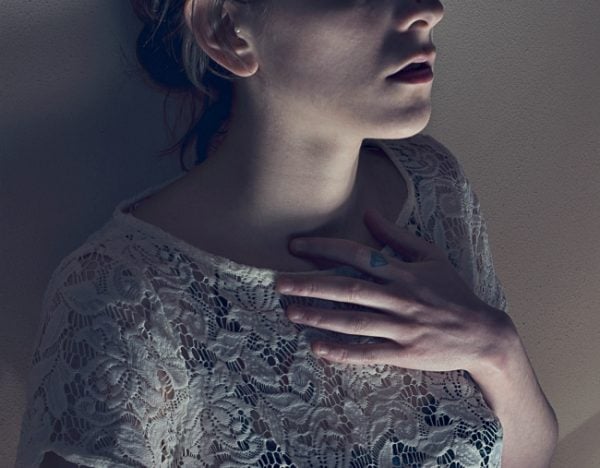 Listen to the full episode of Mamamia Out Loud here. (Post continues below.)

'I broke into a dead sprint.'
Redditer Miss Predicament noticed a "totally normal-looking" man walking half a block behind after she got off the train. It had happened countess times before on her trip home. Except this time, there was "a feeling".