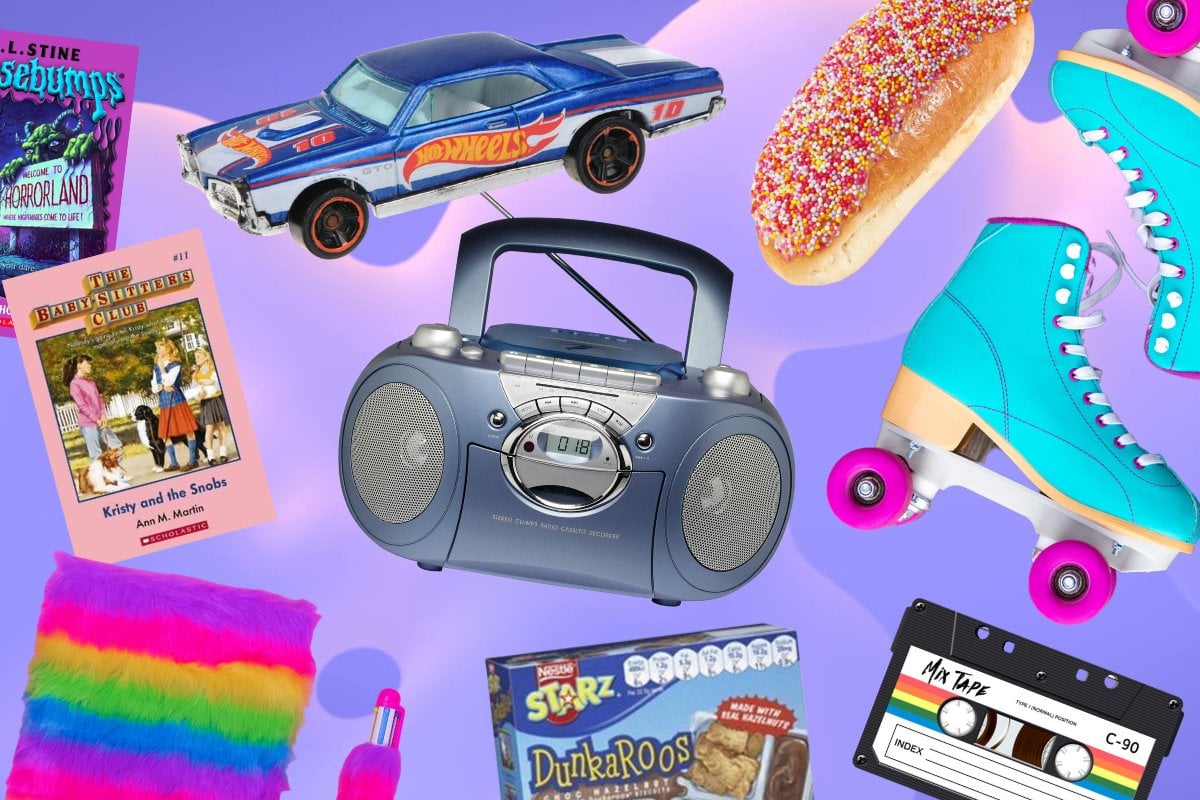 In case you hadn't noticed, the nineties have officially made a comeback.
Cardigans, knee-high socks, claw clips, and cargo pants – the vibe is back, and having grown up in that decade, my feelings are mixed. Bring back the music though, and I'm in.
Here are 10 very specific things you'll remember if you grew up in the '90s.
Feast ice-creams
Over the years my brother and I would scour petrol stations and corner stores hoping to find the classic Feast ice-cream, the iconic treat of our childhood. One might look forward to the chocolate bit at the bottom of a Drumstick cone, but there was nothing quite like the solid chocolate brick in the centre of a Feast.
Combine that with the crunchy biscuit pieces embedded into the crisp chocolate coating and you've got an ice cream to remember.
Collecting Hot Wheels
What '90s kid wasn't into collectibles? Action figures, yo-yos, slap bands, and of course, Hot Wheels® (it was all about the Surf Patrol series for me). If you were lucky, you'd also have one of those cool display cases to show off your collection.
This October, your own kids will actually have the chance to see what all the fuss was about. Across South Australia and Queensland throughout October, Drakes Supermarkets will be serving up pure nostalgia by giving free collectible Hot Wheels® with every $60 shop. Not sure who this excites more, myself or my kids!
They've teamed up with Mattel® to introduce these 15 exclusive, never-before sold Hot Wheels® cars to Australia. And they're giving customers the chance also to win awesome Hot Wheels® prizes including... your height in cars.
You read that right. The child in me is already planning the cabinet to display them in.
Colour-changing clothes and accessories
Hypercolour t-shirts were all the rage in the '90s. Big and bulky, and not at all flattering (especially when tucked into clunky denim shorts and paired with socks and runners), anyone who was anyone had a shirt that changed colour with the weather.