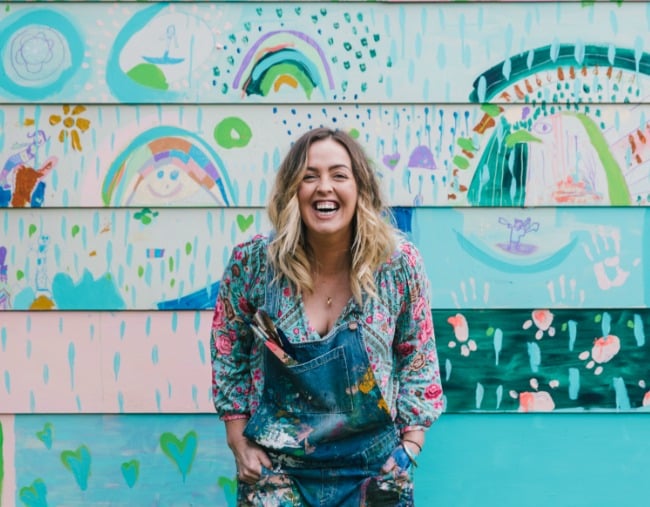 From a giant printer behind her bedroom door to a fully-fledged studio, Grotti Lotti artist Casey Manson tells Mamamia how she succeeded in a crowded, creative industry.
Spoiler: It requires more than just a stroke of luck.
Tell us about Grotti Lotti and how it came to be?
Grotti Lotti is all me, flat out, heart and soul. Basically I paint as much as I can (because I'm a little bit addicted), turn some of the works into art prints which then go on to sell through our online store, at markets and via a handful of growing independent stockists in Australia and New Zealand. I also sell rowdy originals via the Grotti Lotti Facebook page.
The idea birthed itself. I had no business plan – soz! I work each day, week, month as it comes.
Basically our children were getting out of the baby/toddler stage and I began to get a little bit of myself back. You know, when you start remember all the OTHER things you love and are quite good at! (Other than mothering beautiful small humans.)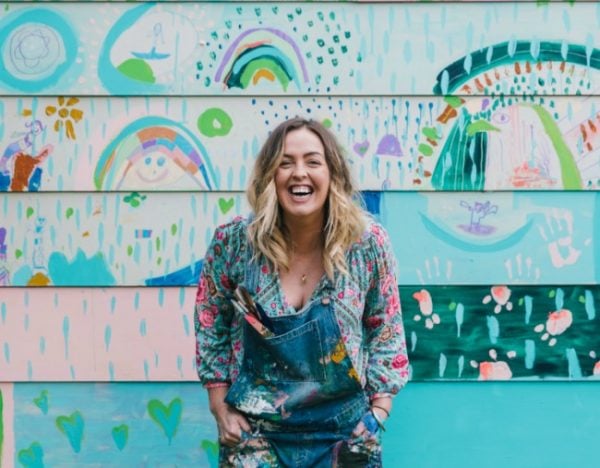 I joined a small local art class and started painting again, after years and years off (uni drop out). I began popping some of my work up on Instagram and people started asking to buy my stuff and asking for prints. CRAZY!
The first Grotti Lotti prints were made with a big old printer behind the bedroom door in our little, old country shack.
We now post anywhere up to 200 prints per week, and I'm no longer using the old printer behind my bedroom door.
What were you doing before you went into business for yourself?
Serving coffee and looking after the kids… no jokes.
What made you want to start your own business?
I love being in charge of myself. Starting the business has been more of a natural progression than a plan, but I'm terrible at being told what to do and have always been a go-getter with a million ideas. It's also great being able to work from home and be here with my family. In saying that I am also working harder than I ever have.
How did you come up with the name?
Ah, it's all in a name. This was another coincidence. Grotti Lotti is a nickname we gave to our first-born as a wee tot. Grotti Lotti (Bella, now 12) spent her younger years playing in the garden, covered in dirt and paint. Grotti Lotti has always been my Instagram handle, and so it was a bit of a no-brainer when it came to registering the business, Facebook page, website etc. And somehow it's completely fitting with my style.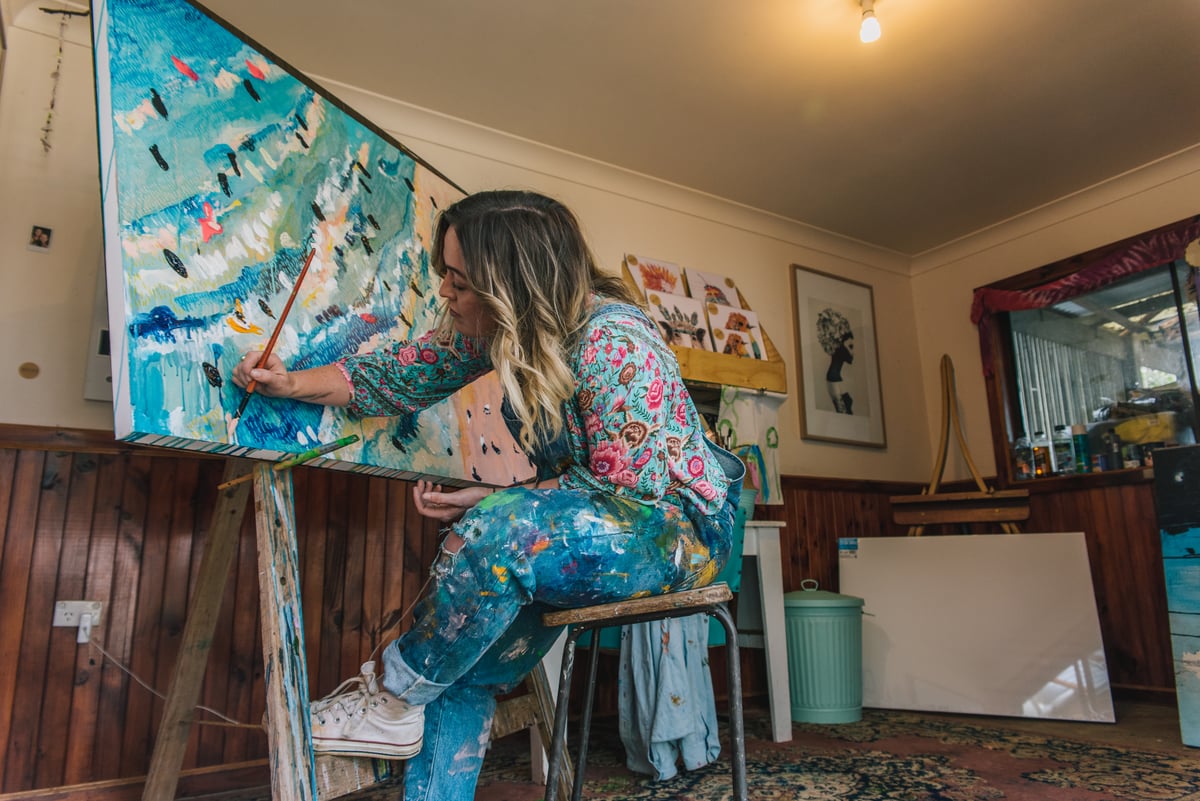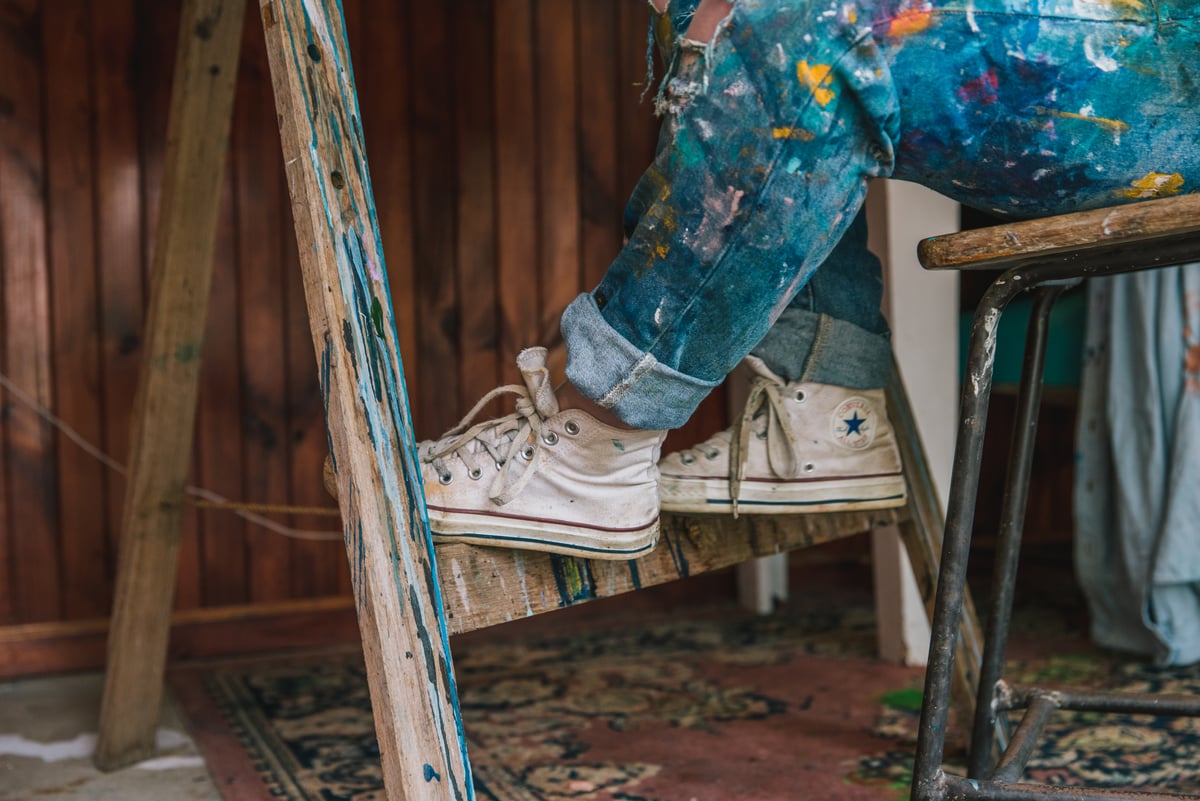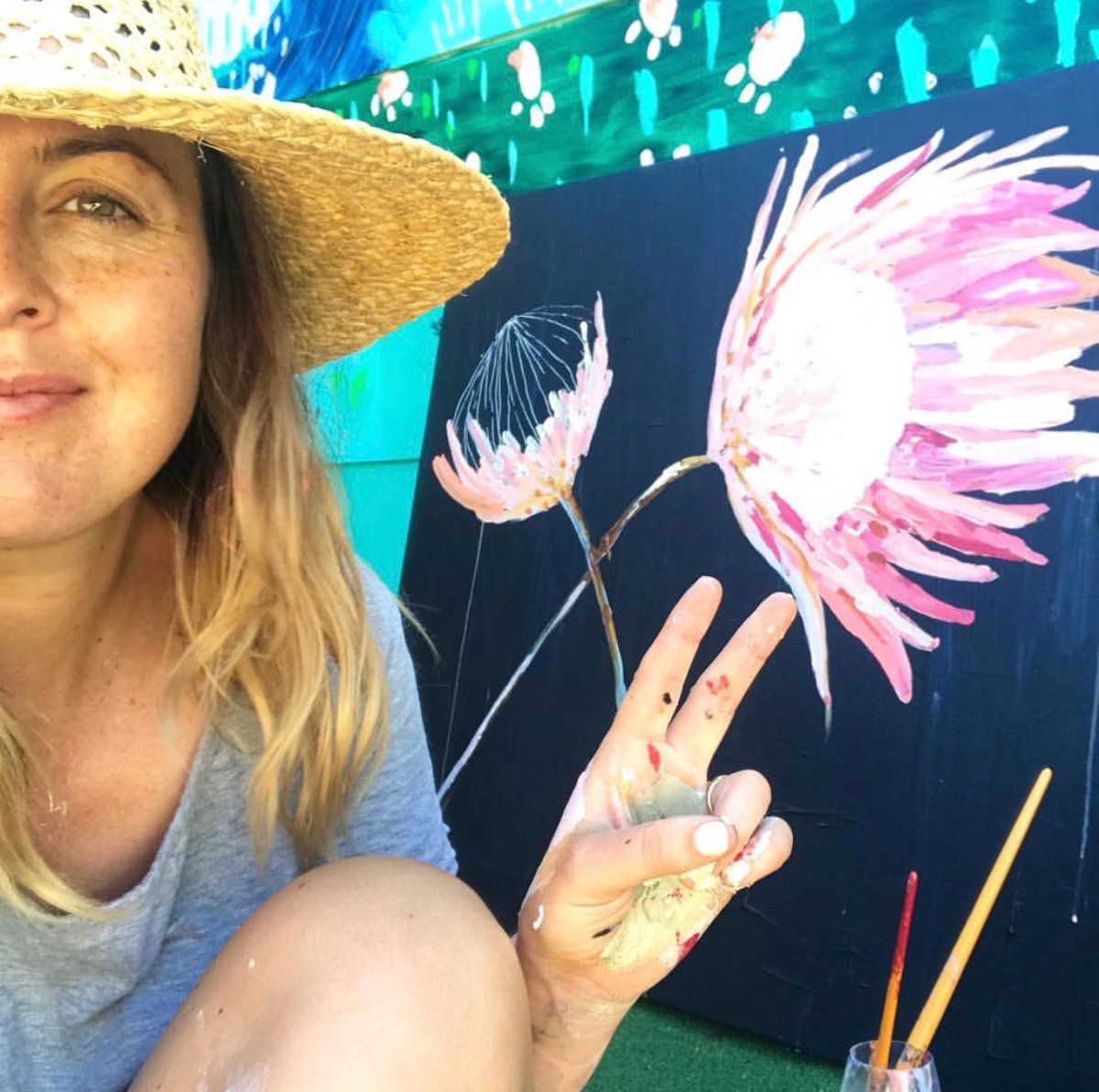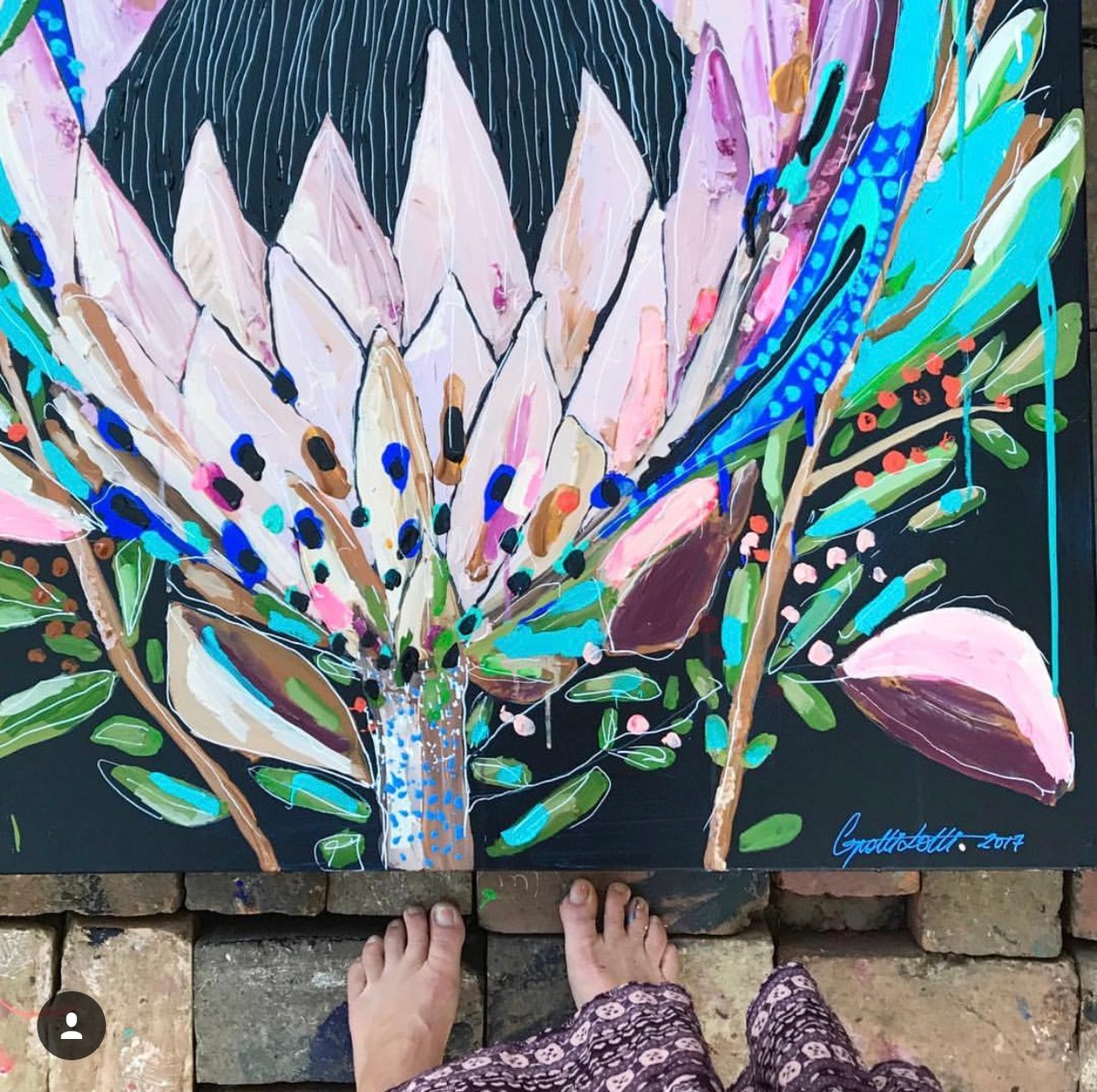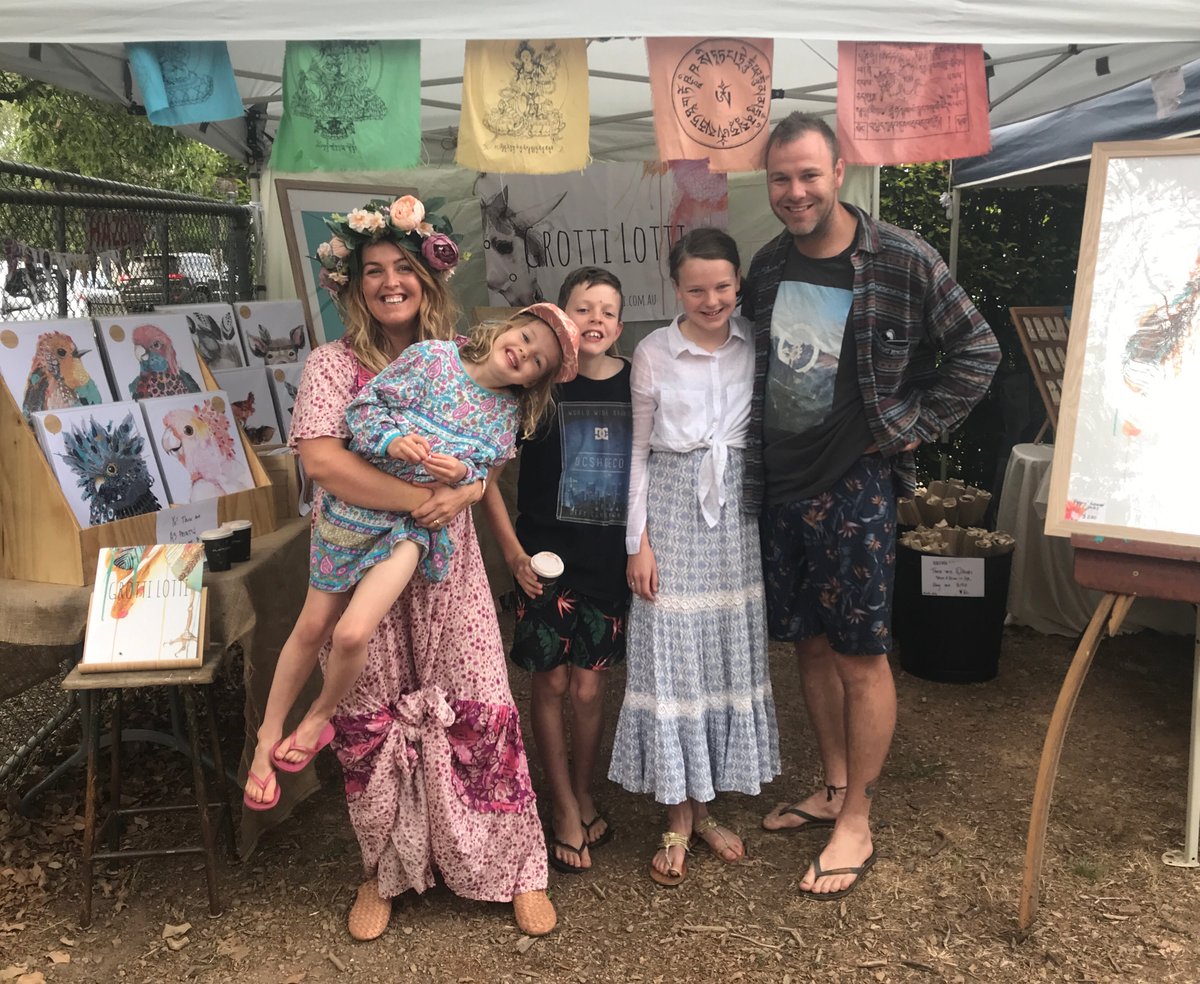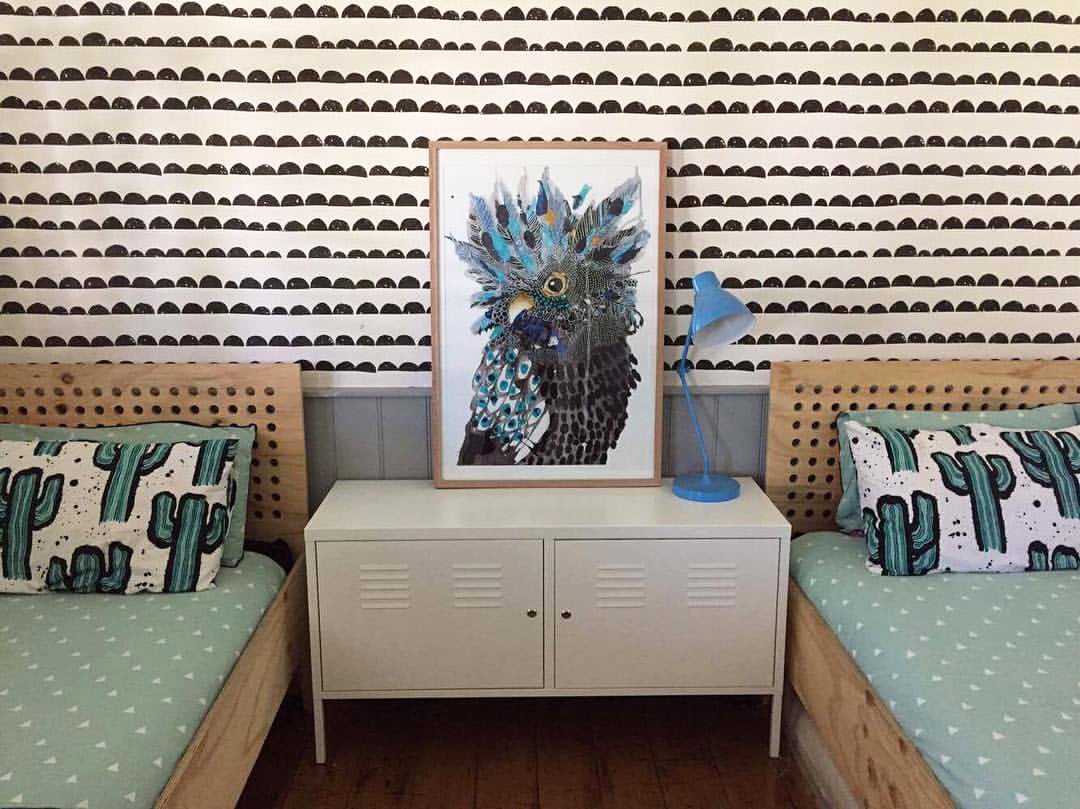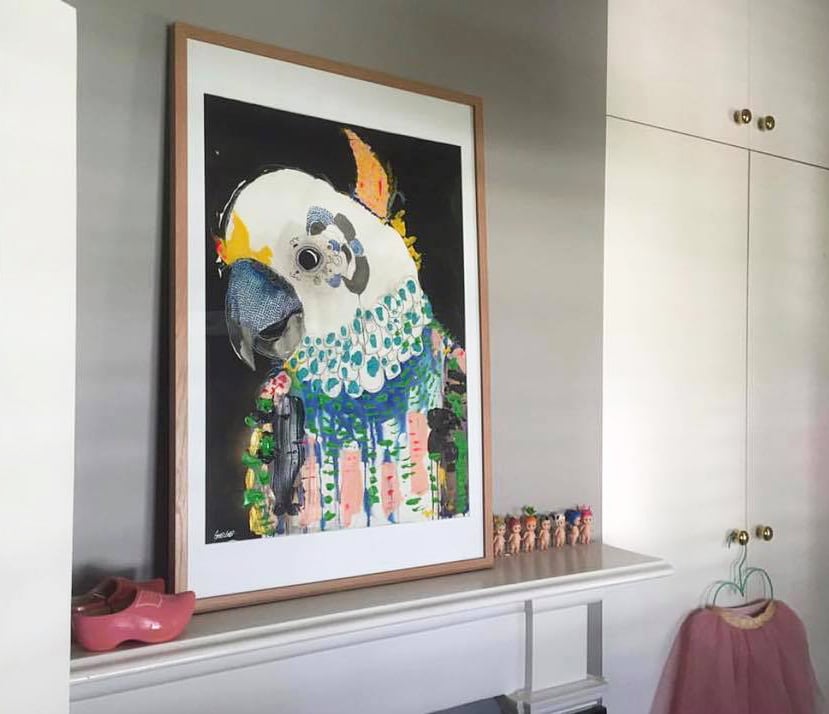 Describe the staff/ownership structure of Grotti Lotti.
Grotti Lotti is currently undergoing a transition, from sole trader to company - Grotti Lotti PTY LTD.  We have sourced our first employee, the lovely Amanda who will be running the online store. I am the director, which sounds a bit over the top, and I also have my mum, children and husband help out with bits and bobs. It's wild! And a bit like a commune in the office and studio at times.
Did you require investment to start your business? Where did that come from?
No.
What kind of advice did you get before you started and from whom?
Oh, here's where I would like to say something really inspiring and drop some wicked names. But in all honesty, I got little to no advice, other than through a brief meeting with our accountant.
What's the single best piece advice you got?
Say no to the status quo. This quote from Lisa Messenger has been on my studio wall for yonks. People offer up advice all the time, but I'm actually a big fan of kindly sifting through the crap and only taking on board the things that are relevant and inspire me. And YOU ARE YOUR BRAND.
What's the one bit of advice you would give yourself if you were starting again?
Outsource, stay true to yourself and just paint!
At Mamamia we have an expression "flearning" - failing and learning. What have been your biggest flearnings since you have started your business?
Oh man! So many. I have learnt admin is not my strongest point. I've sent wholesalers incorrect invoices, addressed orders wrong and had a few moments where I've had to quickly pop some procedures and strategies into place. It's still happening and I am still constantly learning and growing.
At one point over 12 months ago now, I took on a commission for hugely popular blogger/author Constance Hall, which she loved and posted on her social media. We got over 300 orders in 12 hours and I was inundated with emails. It was just little old me taking on the world with NO systems in place! I called in the troops and we blitzed it, but it was a memorable learning curve.
What is the smartest thing you've done since starting your business?
Set up a great website, realised my worth (that's always a hard one as a creative), said NO to more, stuck to my guns and remained transparent to my online community and followers. I've also taken my emails and notifications off my phone so I'm not constantly ON and can deal with them properly when I am in the office.
Are there any pieces of technology or software, apps or systems that have made it easier to do what you do?
Just social media really. What a platform to be able to exhibit in.
What do you do when you're feeling like you're in a hole emotionally (or financially)? How do you handle those 'deep-trough-of-pain' startup moments?
I paint, I walk, I op-shop, I drink too much rosé and hang with my friends and family. I make time to take a bush walk every week and have a wee technology break and re-evaluate what's important. I'm also protective of my time and time out with my family. We take a family holiday once or twice a year and shut down the online store for a couple weeks to completely switch off and reconnect. Not everyone's idea of a smart business move, but I love a good 'GONE FISH'N sign.
How many hours a day do you work on your business? Has this changed? How do you manage your time?
Ha, this is a good one - I don't even want to think!
It started out as two to three days per week when the littlest grott was in kinder - it's now basically two to three full-time jobs. I manage my time reasonably well. I'm sure I get more done in five hours now than I would in a whole working week ten years ago. I'm pretty sporadic and have creative ebbs and flows but get it all done. My biggest challenge is walking past the studio to the office.
What are your non-negotiables?
No commissions. Collaborations can be fun, but I hate the process of commissioned art work, so that's a definite no-go zone for me. A walk and a good brekkie each morning; you know stuff is hectic if I start to let this slip (this happened last year!). Being home every night to give the kids a bedtime snuggle. Time to paint each week. Strong coffee. A good holiday and something to look forward to are all also high on my priority list.
Tell us about your proudest moment?
It should be something like selling a painting for more than I ever imagined, collaborations with Aussie designers or the likes of Constance Hall, but I'm a total dork. Every time our children do something kind, speak at school assembly make something awesome or take to the cricket field I nearly cry! I'm fiercely proud of those small humans.
What does your personal life look like? Who are the important people in your life and work?
It's pretty sweet. I'm surrounded by my great hunk-o-spunk of a husband - we share an office and both work from home and still manage to like each other. We live in a country town in Victoria and have three children; Bella, Harlie and Willow. Were pretty free-range, but work bloody hard and love a good adventure.
How much sleep do you get every night?
Eight or nine hours, if I can. I love an early night.
What can you recommend to women who might want to get their own hustle going?
Work on your product, there's no point having a fancy website, logo and business card if your product isn't SPOT ON. That's where your energy should go early on. Work hard but stay true to yourself, and leave time to breathe and enjoy life. Look after the people who help you out, be a good egg, try not to get ahead of yourself and listen to your gut.
Do you have a mentor? Who do you go to for help and advice now?
Google. I wish this was a joke. I just work my way around things until I've figured it out. I follow some great, inspirational girl boss' and love a good podcast.
Since we're in the #LadyStartUp spirit, which Lady Startups do you recommend? Who should we be looking out for?
These gals arent new to the start up world, but I do look up to the likes of Lisa Messenger, Spell & The Gypsy Collective, GIRL BOSS Sophia Amoruso and the likes. There are some great ladies locally (Hamilton, VIC) doing some great stuff too: Candied Lime Catering, One Day Collective, Grampians Goods Co.
You can see more from Grotti Lotti at their website, Instagram and Facebook. If you have a #LadyStartUp or want to recommend one for us to cover, drop us an email: [email protected]