A firefighter among hundreds called to the 24-story Grenfell Tower in West London as it caught fire has shared a harrowing story of being forced to make the most difficult of decisions during the emergency.
That decision: Who to save.
Posting on the Save the UK Fire Service Facebook page, the firefighter, writing anonymously, wrote that they are sharing their story to let people know first responders "did all we could" to save as many lives as possible.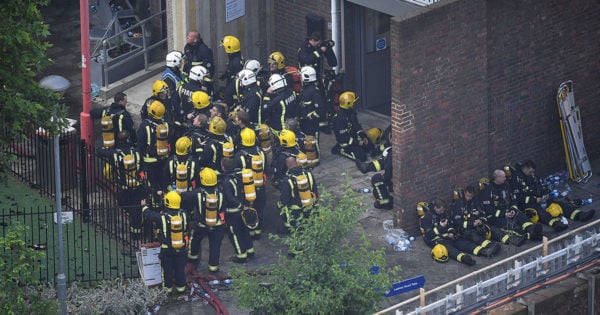 So far, 79 people are believed to be dead or missing in the fire, which began in the early hours of June 14 and lasted more than 24 hours.
"Some things I will miss out as they don't need to be said, some I can't say, other things I will simplify so hopefully everyone can understand them, I'm not looking for praise," the firefighter wrote.
After having been asleep for barely an hour, the firefighter and their colleagues were called to the tragedy.
"We could see this was a bad one immediately. The sky was glowing," they wrote.