When I told my friends that my new husband and I were going on a cruise for our honeymoon, I fully expected their responses.
But aren't cruises for old people?
Do you even get to leave the boat?
Are cruises safe right now with COVID on the rise again?
All very good questions, and ones I wanted to answer myself when Royal Caribbean offered us the chance to take their all-inclusive nine night voyage to the Greek Islands on the Odyssey of the Seas in May.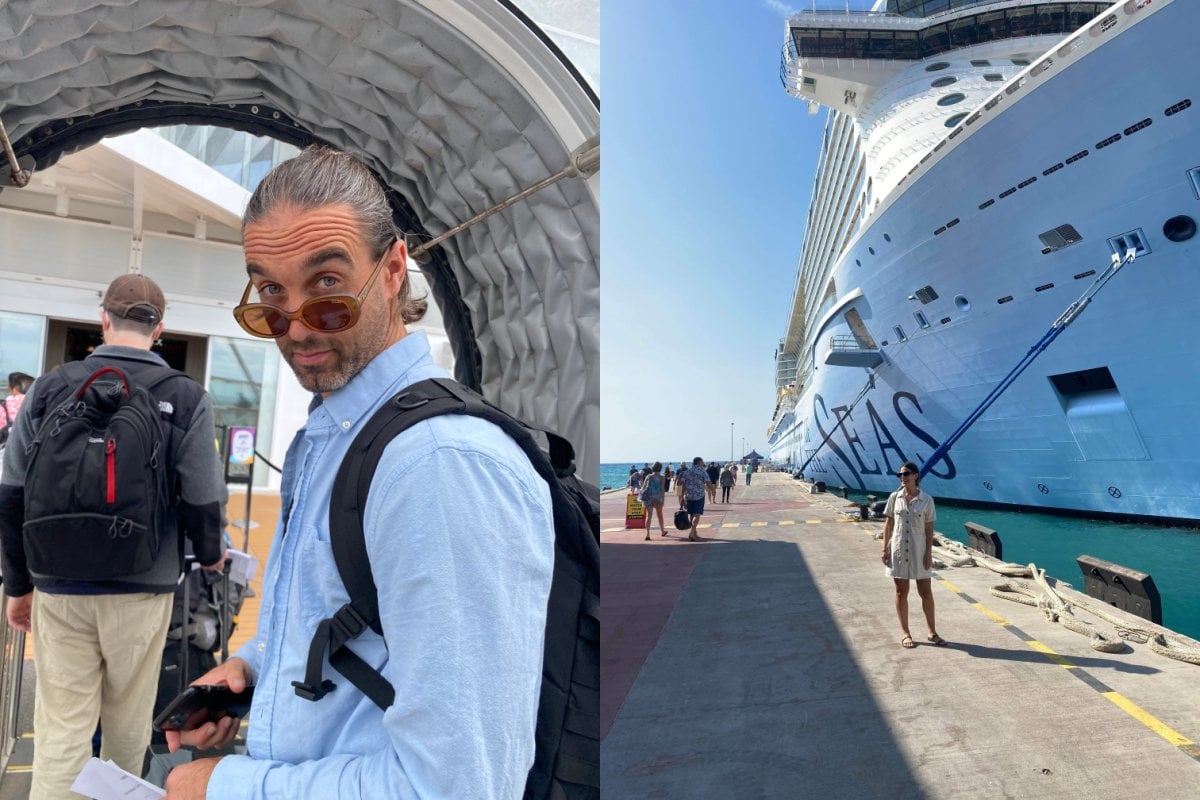 Boarding the Odyssey of the Seas, shown here for scale (it's huge). Images: Supplied. 
Firstly, yes - for some there is an undeniable stigma around cruising, and that stems from a few things. After the Ruby Princess incident in 2020 and in the wake of the pandemic, people are understandably hesitant to travel in confinement with thousands of other people on a boat. And to that I would say: fair. 
Then there's the perception that cruises only cater to specific people, namely not young ones. I was also in this camp, as someone who's travelled widely and always been pretty intrepid. 
My partner and I have driven a campervan through the California desert, traversed the cliffs of the Amalfi Coast via public transport (not advised), and had any number of adventures off the beaten track. All a world away from the casinos, discos and kids' clubs that cruises might conjure up in your head. (You're not wrong, by the way, but stay with me.)
Here's everything I learnt about cruising on my honeymoon, and, to my surprise, why I would definitely do it again.