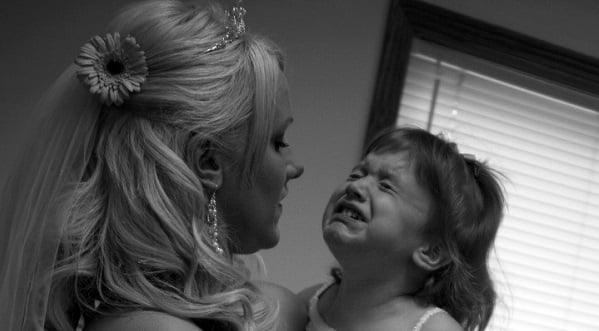 "It's your day. Don't let anyone else tell you what you should do at your wedding."
That's the modern bride's mantra. And rightly so.
But really everyone has opinions about your wedding. And when it comes to opinions, they don't get much more strident than whether or not CHILDREN should be involved.
Reddit user, AixetheRed and her partner are both 24. They are two months out from their wedding day and they have made the decision together to not allow children. They have both been to weddings previously where infants had drowned out the vows. Consciously, they made the decision not to invite children knowing that both of their families liked to drink excessive alcohol at such events. AixetheRed and her partner decided they didn't want to have to stress about young children, when they should be able to relax and enjoy their day. Logical right?
On the latest episode of This Glorious Mess, a NO KIDS newlywed talked us through how making that decision affected her day, and her friendships. Check it out here:
AixetheRed's future in-laws however don't agree. In fact, they are threatening to not attend the wedding if children are not invited.