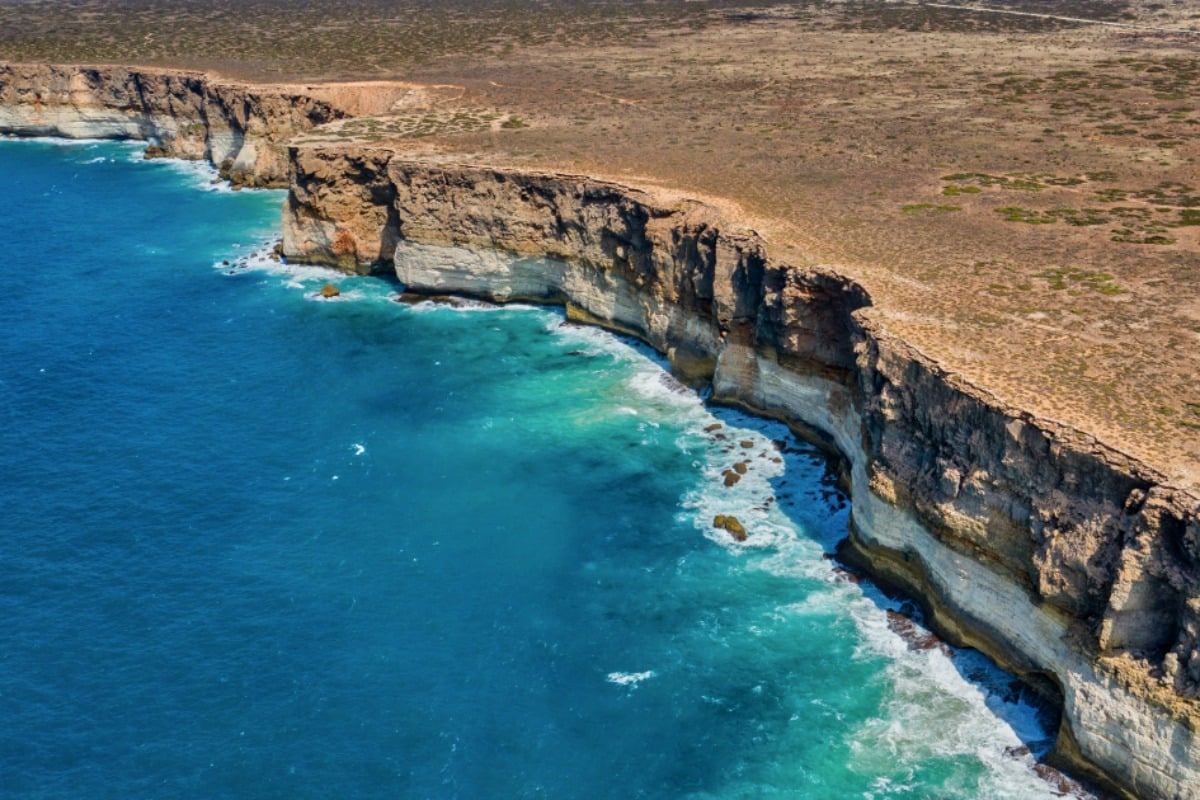 The Great Australian Bight is so unique that more than three-quarters of the species living there exist nowhere else on the planet.
Its waters hold 36 species of whales and dolphins and it is one of the only places in the world that sea lions swim together in large communities. It's the world's most important nursery for the endangered southern white whale and its biodiversity is more unique than the Great Barrier Reef.
It's an isolated, pristine corner of our country. It's wild and beautiful and relatively untouched by humans.
Here is vision from one of the many paddle-outs staged in protest to the drilling. Post continues after video.
Oil companies have had their eyes on the under-explored and untouched wonder for years, and now a Norwegian based company is very close to getting sign off to drill for oil.
Yesterday Equinor won environmental approval for a well off the South Australia coast, the second of four approvals needed before they can actually start work.
It is an approval process that has been going for eight months, one that's been fiercely fought against by environmental and community groups. In fact, it took three attempts for them to get this far, after being knocked back twice.
The Greens are calling the environmental sign-off a "pre Christmas horror show," reports The Guardian. 
So, what do Australians want?
A national poll by the The Australian Institute found that 60 percent of the country opposed the drilling, with the rate of opposition in South Australia at 68 percent.
More than two thirds of Australians think the Bight should be given World Heritage Protection.
More than 30,000 people have written to the industry regulator NOPSEMA to voice their opposition against the plans, with 17 councils opposing the drilling.
#FightForTheBight paddle-outs have been carried out across the country with tens of thousands of Aussies taking part.